"The whole idea of creation is mysterious and wonderful, it's a bottomless craft, which is why I love it so much." -Uta Hagen
It is important for actors to look up to other actors as a source of inspiration and hope. But more than hero worship, they can serve to challenge us to greatness. I urge actors to keep a running list of other actors they admire and to seek out similar qualities within themselves.
When I was first starting out on the acting path my heroes were Carol Burnett, Gilda Radner, Bette Midler, and Woody Allen. All giant comedians. No wonder I ended up writing and acting in comedy! They are all gifted actors and writers. I once had an argument with a stand-up comedy teacher because he said, "Bette Midler is NOT a real stand-up comedian!" She told jokes and made money at making people laugh, so I stuck to my guns.

Stephen Foster accepting an award
for his acting abilities.
I wasn't always funny. I still don't think I am. I'm 5-foot tall and have an odd, girlish voice. Maybe that's why I'm funny? Or maybe it's because I come from a highly dramatic family tree. You know, the kind the Keebler elf lives in? Comedy is in my blood. It's part of my DNA. But I remember when I wanted to be a serious actor, and I studied Uta Hagen's method in college. I read and used her book Respect for Acting, and always thought I could never understand her teachings. It felt like she was speaking of techniques so elevated and lofty, that I could never live up to them. I felt I was always doing them "wrong." And then I saw her perform in New York City in the two-character play Collected Stories and the light bulb went off. I understood! I was doing all of these things in my acting!
Everything she did was specific, honest, and even raw. I became very excited about my acting and the craft of it because I knew I was able to act with that same depth while being funny. Every object she touched had a specific vibration and every cross she did about the stage had energy behind it.
About five years later I saw her in another two-character play, Six Dance Lessons. Lightning struck twice. In her performance nothing was vague. Every word and every intention (even the use of Kleenex) was clearly drawn. Watching Ms. Hagen was an eye-opening experience for me, and I went back and reread her book. This time I understood that what she is teaching is "practice." What I learned from the experience is: While we can pick up an acting book and study the craft in classes, what really matters, in the end, is how we use them.
Ms. Hagen spent many, many hours in rehearsal and in practice at the HB Studio before she ever put herself onstage in front of audiences. It takes many hours of rehearsal and research to get a part "right." The audience must never, ever see an actor's "homework." They are there for the show! They bought tickets and want to be entertained, as do casting directors, directors, and producers. They want to see a performance. That's why you do "acting practice" in privacy.
It all comes back to "craft." To study. To learn what you do and why you do it. The things that seem improvised are often rehearsed over and over again until they are perfected. I know actors who love to "wing it" and make it up as they go. I've seen few who do it well. More often, it's loose, sloppy work that's crippled by the actor stumbling over words, trying to be funny and playing the result.
Give me a script, give me words, let me build a solid character, and maybe then I can be funny. Hopefully.
|
Foster's award-winning film,
'That's Opportunity Knocking.'


I never take it for granted that the comedy muse will fly near my shoulder. I once heard Bette Midler say, "I never do anything on stage that is not rehearsed! I always know where I'm going to stand and what I'm going to say!"
Gilda Radner was known on SNL for working the hardest on her lines. To my eye, she was the best at creating character. Carol Burnett always had a script. I hear that Woody Allen allows actors to "make up stuff," but I don't believe that. He's too good of a writer. Too great at the one-liner. I'll do more research but the point is: Learn your craft. Learn your art. Study and create. The great actors, the people we look up to, have a lot to teach us. Learn from them. See what they've got that you don't. Or, maybe you do have some of "that" which you could dust off and bring to light. Not only study them in performance, but watch interviews and read books or biographies they've written, too.
Madonna once said, "When I was starting out I used to hand out my demo to anyone who might help me." That piece of advice serves me when I think I'm too shy to share my acting reel with casting directors, directors, and agents. I love to listen to advice from those who are further up the ladder. I use their energy to bolster my own.
I suggest all actors create an ongoing list: 5 actors I admire, 5 people I admire. When you begin searching your own storehouse of acting gold, you'll be surprised how many traits you already possess that match the people you respect and worship. A tiny word of warning, don't let your hero become such an obsession that you forget about your own game. Don't make someone so large that they always eclipse your goals. Instead, use their talent and glory as a rope to pull yourself up.
Break a leg out there!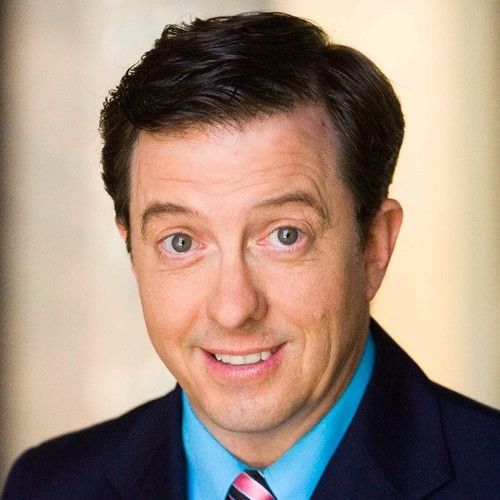 Stephen Foster is an award-winning actor, screenwriter, and author.
His workbook, Awakening the Actor Within, has helped actors recover
and discover their highest goals and ambitions.
---
Like this blog post? Please share it on social media (Facebook, Twitter, LinkedIn, email etc) by using social media buttons at the top of the blog. Or post to your personal blog and anywhere else you feel appropriate. Thank you.
As always, we welcome thoughts and remarks on ANY of the content above in the Comments section below...