How Two Writers Turned 121 Hours of TVs Biggest Cult Hit Into a Two Hour Musical
How do you turn one of television's most beloved sci-fi dramas into a two-hour comedy musical?
At first the idea seemed impossible. Unreachable. A crazy lingering thought that is quickly thought of and forgotten even faster. I've had these thoughts before. The time I wanted to turn the Old Testament into short comedy vignettes. Or the time I dreamed of forming a comedy boy band. These thoughts are ridiculous, absurd and easily dismissed mostly because…
They're insane.
I can't tell you how many times I've had these ideas. They plague me. Riddle my mind at all hours of the night. Whether they're movie loglines, or television concepts, or really anything that happens to be on my mind on that particular day -- I am filled with ideas.
Periodically I write them down on a post-it note and store it in a box I'll never look at again. Once in a blue moon I'll share my ideas with a friend to gauge what they think. To me ideas are like baby turtles. A lot of them are born, most of them die before they reach the water, and one or two live to be one hundred years old. Ideas are easy. Following through is hard.
It was late May, 2014 and I was sitting at the place where dreams are born… Denny's. I was having a bite to eat with my friend Steven Brandon, an Australian comedy writer, when finally I asked him the question that had been on my mind these many weeks.
"Would you be interested in writing a comedy musical version of the TV show
Lost
with me?"
I was expecting a quick and painless rejection. I mean, who in their right mind would possibly agree to something so absurd? So risky? So time consuming? The pure notion was so laughable that only the very brave and very insane would say yes.
Luckily for me, we we're a mix of both.
"That sounds amazing!" Brandon said much to my surprise.
I was astounded. Floored. My idea couldn't be that crazy if someone else was filled with the same passion I felt. We decided to work together to bring the project to fruition. I told Brandon we should take our time and premier the show in early February or even March, 2015. He immediately replied that we should open on September 22
nd
, 2014 for the 10
th
anniversary of
Lost
's premiere date… in just under five months!
Before I could even grasp what was happening we we're writing a first draft. We re-watched the series, formulated an outline, and began putting our ideas on paper. Soon afterwards we were doing table reads for friends. Then came vigorous rewrites, song cuts and scene revisions. When we had a finished script we began to work on how to fund it. We set up a Kickstarter account, promoted the show at Comic-Con and formulated a clever marketing plan. After we were funded the project we started casting. We hired a stage manager, a lighting designer, and a set builder. Then came rehearsals for six weeks, and then tech week, and then in the blink of an eye-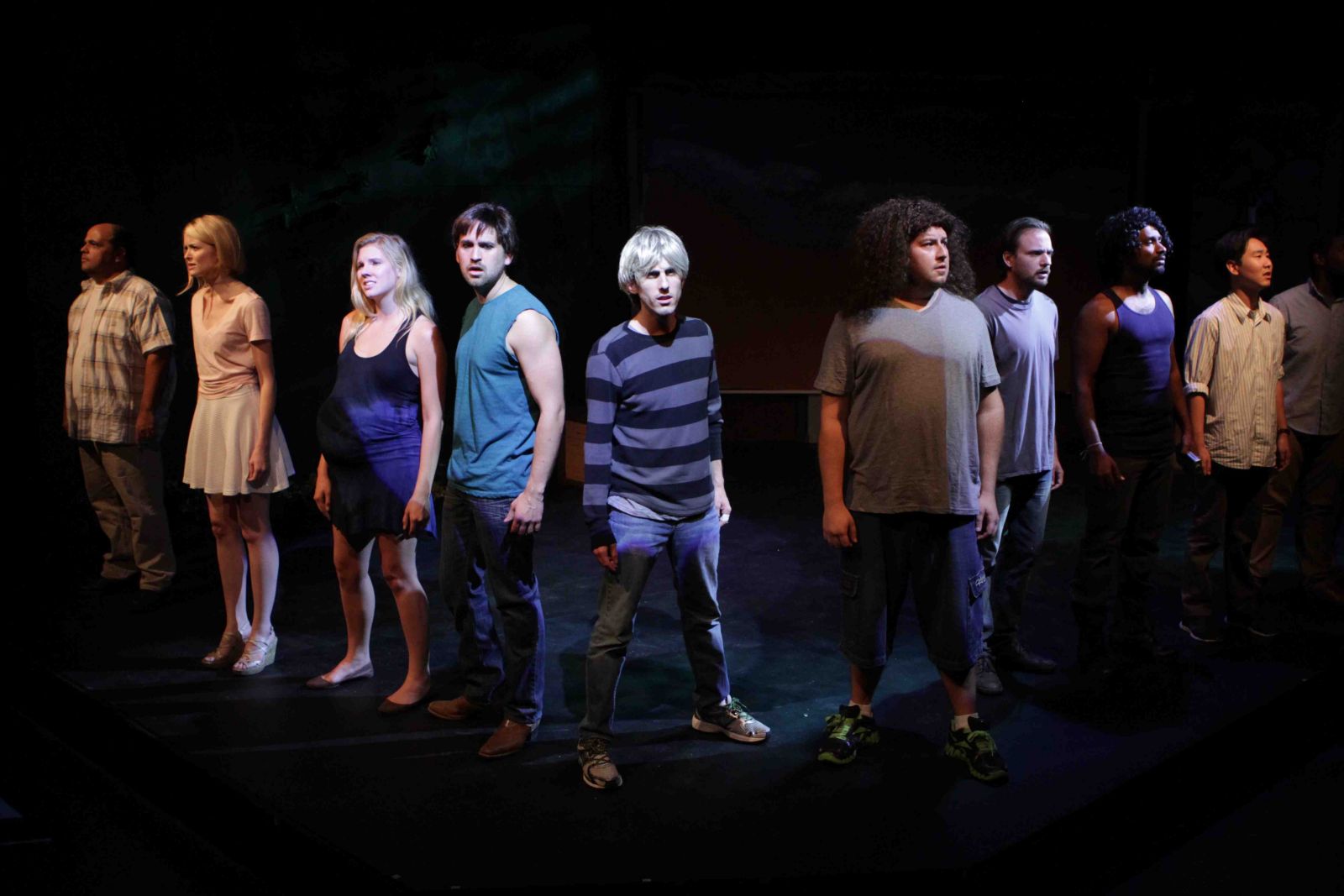 It was opening night. In four and a half short months we had done what I had previously thought impossible. We had boiled down 121 hours of my favorite TV show into a two-hour musical comedy spectacular. There were sixteen actors anxiously waiting for their curtain calls backstage. Audience members were filling the house to capacity. Our stage manager was frantically reviewing lighting and sound cues. It had happened. We had done it. We had created
Lost: The Musical
.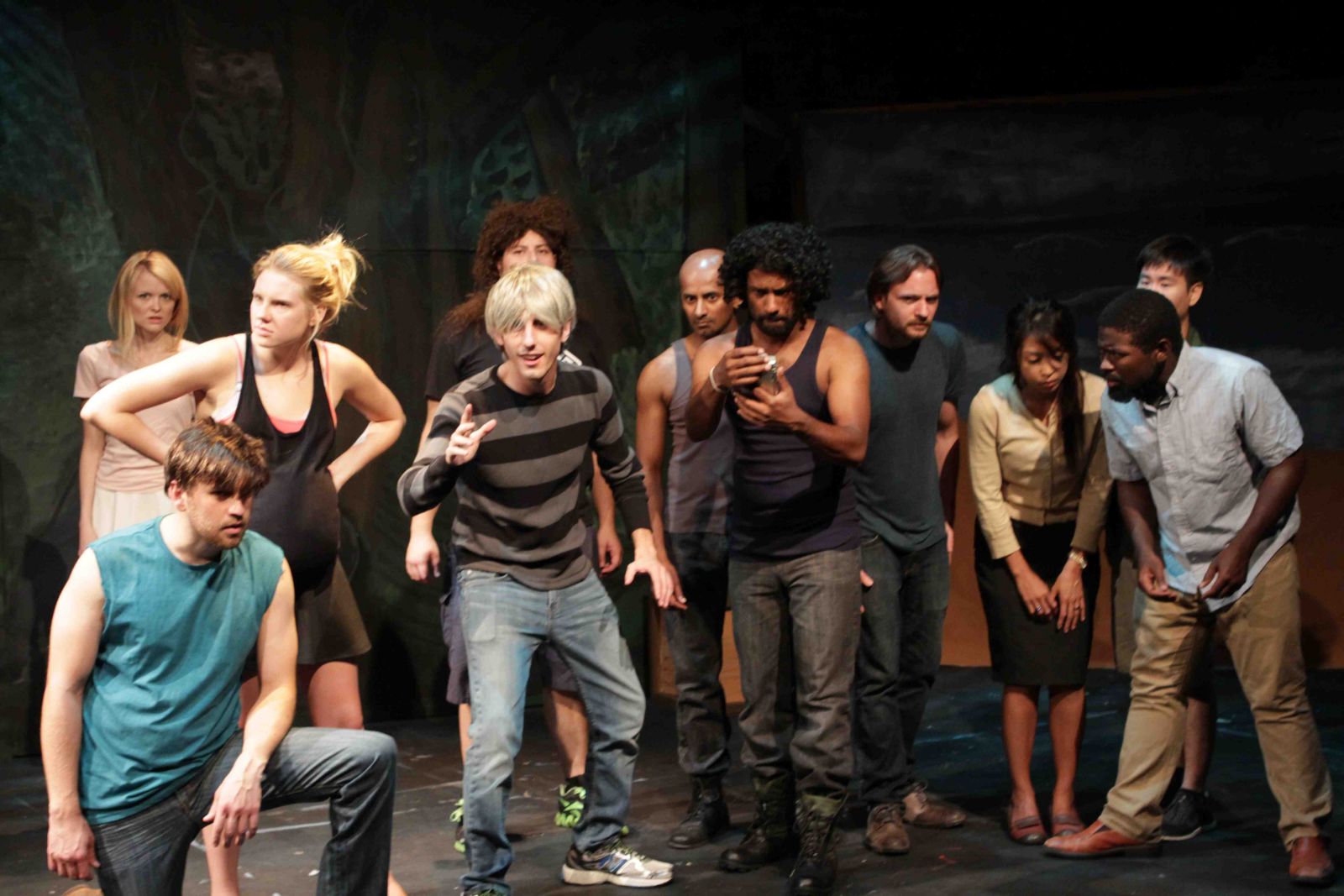 And it was good! Every intricate detail of the show captured perfectly on the stage. Every joke getting big laughs. Every musical number jumping to life with each note. We had made something that I could be proud of.
So, what should you take away from this short story detailing the last several months of my life. Is there a lesson to be learned from all this madness? I believe there is, and oddly, the advice is pretty simple.
Share your ideas. Ideas are not something to hide for fear of them being rejected, or mocked, or stolen. Sharing your dreams, your lingering thoughts and your crazy proposals brings them into the real world. It opens up worlds of possibility, and more importantly, it makes you accountable to them. When you start including people in your ideas it brings a level of responsibility upon your head. If I hadn't shared my idea in the beginning stages of development I would have never seen it through. I would have gotten distracted or fearful and moved on. Your ideas are your creative currency. Spend them often and with as many vendors as possible.
Be warned, your ideas will be rejected more times then not. You will face harsh opposition, painful feedback and heartbreaking opinions. God knows I have had more then my share. Do not let this stop you. Do not let fear stop you from sharing. Sharing is the one and only way to make your dreams a reality.
So, if you are a writer, or a producer, or really anyone with a dream then I compel you to share your ideas with as many people that you can. Share them with strangers. I often pitch my ideas to people I meet in fast food joints, or on a train, or really anywhere! The great thing about strangers is that they don't care about your feelings. They'll be honest. They'll give you immediate and helpful feedback. They'll help you figure out quickly if the idea your working on is worth your time.
Too many people have spent countless hours on concepts and projects that were doomed from the start. To be an artist, a true artist, you have to be able to separate yourself from your ideas. You must have the ability to know when what your working on is flawed, or ill conceived, or just plain bad. You must be able to adapt quickly to feedback, and if need be abandon ship with no regrets or shame.
So, in closing – dream often, share frequently, and adapt quickly. This method is the only reason I have a career today. It has treated me well, and made sure that in this business of uncertainty that I am never lost.
---
Like this blog post? Please share it on social media (Facebook, Twitter, LinkedIn, email etc) by using our social media buttons at the top of the blog. Or post to your personal blog and anywhere else you feel appropriate. Thank you.
If you live in LA, Lost: The Musical runs through October 26, find out more about it here. Steven and Steven will greet you when you come to the show, so let them know you are a fellow Stage 32er! Steven is available for remarks and questions in the Comments section below!