I feel totally weird writing this, but here goes. I'm sitting in the comfort of my Los Angeles apartment reflecting on the past year of my life, and it all just feels like a really crazy dream.

I had a really rough start to 2016. By March, my unhealthy relationship with my parents had escalated to a point where I knew I had to let it go. With that, my phone was cut off and I lost any sense of financial/material security that I originally had. Not to mention my parents sent cops to my door nearly every day before my phone was cut off. Needless to say, it was really hard on me.

I decided to take the summer off from school to just collect myself, which meant I had to move off campus, costing me more money. Mid-summer, I fell into the deepest depression I had experienced since my freshman year of college. I decided in order to clear my head, I needed to get away from Florida for a bit. Up to this point I had been looking for jobs but wasn't finding anything, so by this time I had a little under $600 in my account. So I decided I would go on a five day vacation to Los Angeles and just deal with the financial hardship when I got back and had a clearer head.
As it drew closer to my departure date, there was a voice in my head telling me to just leave Florida for good and start a new life. Deep down I knew there was nothing left for me in Florida. I didn't have a real support system, and my educational track had already taught me the things I would use in my field (everything else was just university requirements). And so over the next week or so I would try to fit as much of my belongings as possible into two carry-on bags, and everything else would be left behind.

I moved to Los Angeles, CA on June 30, 2016 with $165 in my bank account. I moved eight or nine times in my first four months here, didn't find a job for four months after I moved, wasn't able to afford a bed until six months after the move, and spent a few months on food stamps. I am coming up on my one year LA-versary, and it is honestly a mystery to me how I am still out here.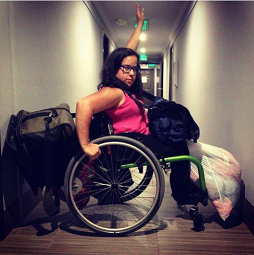 I stayed with a connection I made on Stage 32 for the first five nights I was in LA. From there, I stayed in a hostel in Inglewood for roughly a month. I was only able to stay that long because multiple connections I made on Stage 32 paid $400 for me to stay there longer. Because of their help, I was given enough time to find a two month sublease in Westwood (and a church that helped me pay for it) while keeping a roof over my head. Before I moved there, I had to stay in a motel in Koreatown and then a hostel in Santa Monica for a few nights, which the church I connected with was kind enough to pay for so I could save my money for the sublease. After the sublease ran out, I slept on the floor of this lady's apartment in Los Feliz who I later discovered was pre-schizophrenic. That lasted roughly two months. After that, I stayed with a co-worker in Hollywood for a few weeks. From there I stayed in an AirBnB in a different part of Hollywood for a week. And then finally in mid-November, I moved into my new apartment where I have now lived for seven months.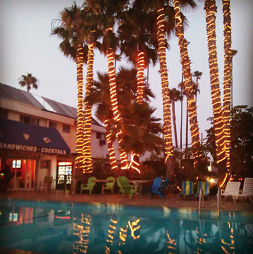 I got an interview last August for the Remote Control Productions internship program through my aforementioned Stage 32 connection that I stayed with upon arriving to LA. Remote Control Productions is Hans Zimmer's film music production company. Through a random string of connections my friend's-friend's-friend's son got me in touch with the coordinator of the internship program. I was offered an internship a few weeks later, but felt it wasn't wise to try an unpaid internship while my housing situation (and everything else) was so up in the air. Not to mention I left 90% of my possessions in Florida, and didn't have money to buy internship appropriate clothes (kinda need those).

I hated having to put this off since the main reason I chose to move to LA was to actively pursue my career. Film music is all I want to do for the rest of my life, and anyone who knows me knows this. It wasn't until late April that I started the internship and I finished in May. It was an amazing experience, and one that I wouldn't have gotten if I hadn't taken all of the risks that I did to be able to stay out here. It felt so good to finally be doing something in my field, even if it was only for five weeks, and it has made me even more driven to be the very best composer I can be.
So much has changed over this past year. For the longest time, I remember laying awake at night wondering how I was going to make it through the next day. I worried about where my food was going to come from, and where I would be sleeping in the near future (in some cases, the next night). I am happy to say that with persistence and one amazing support system, I don't worry about these things anymore. The only thing I really "worry" about now is whether I will be able to buy new film scoring stuff for myself after I pay rent, and that is such a good feeling. I may not be making millions out here, but I feel so fortunate to have what I have.
A lot of people will read this and say that it was poor planning, and you're right. There was roughly 5% planning that went into my move out here. It was a gut move. Did I enjoy all of the crap that I went through and the effect it had on me at the time? Absolutely not. I also recognize the potential danger I could have put myself in if it had gone differently. But I don't regret it for a second. This whole experience threw me completely out of my comfort zone, and I am better for it.
It has also put me into the habit of thinking more long term. Meaning, how will my decisions/actions today effect me an hour from now, tomorrow, a week from now, a month from now? It's taught me that while one decision might pay off in the short term (i.e., it might seem safer), it might be a terrible decision in the long term.
Everyone is different. An approach that works for one person might not work for another person. With this blog, I am not trying to encourage anyone to do what I did. I repeat, I do not recommend doing what I did. Admittedly, I have tunnel vision. All I want is to be a film composer, so I am willing to make myself as uncomfortable as I have to to reach that goal. It's scary, but I know it will be worth it in the end.


Only you know what is best for you. One thing I will say is that anyone who doesn't support you in your pursuits is not worth keeping around. They will only project their fear and insecurities on to you, and ultimately keep you from your goals. That doesn't mean don't listen to the people around you. Rather, discern where their comments and advice is coming from. But if they are putting you down or making you feel like your pursuits are hopeless, is that someone you want in your ear? (Correct answer: No!) Surround yourself with positive people who will also be real with you, but ultimately push you in the direction of your dreams.

I guess my whole point in writing this is to say, no matter what you're going through, no matter how hard it may be, keep going. Keep working toward your goals if you know in your heart it's what you truly want. Fight to stay positive, believe in yourself, and believe that you will reach your destination. Because you will.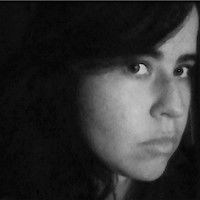 About Brandi Thomas
I am a composer for visual media based in Los Angeles, CA. I specialize in Orchestral and World music, and have a deep love for world building. I have worked with directors across the United States and abroad. Some of my favorite composers include: Hans Zimmer, Danny Elfman, Howard Shore, Michael Giacchino, and James Horner.

http://www.brandithomasmusic.com/

Twitter: @BrandiCThomas

Professional Affiliation: Broadcast Music, Inc. (BMI)
---
Like this blog post? Please share it on social media (Facebook, Twitter, LinkedIn, email etc) by using social media buttons at the top of the blog. Or post to your personal blog and anywhere else you feel appropriate. Thank you.
As always, we welcome thoughts and remarks on ANY of the content above in the Comments section below...