LL THE WORLD'S A STAGE
By Andrea Thompson
"Here's the thing," Stage 32 founder and CEO, Richard Botto says to me between sips of coffee, "the difference between a talented actor and a talented, successful actor is pursuit."
We're sitting at a Mom and Pop coffee shop on Melrose Avenue in Hollywood, surrounded by people focused on laptop or tablet screens. Many are reading Deadline Hollywood or The Hollywood Reporter or banging away on the latest draft of their screenplay. The pursuit, or so it seems, is in full effect.
Botto, who friends and colleagues call "RB", leans back as if he's just imparted some sort of Svengali-esque wisdom, but I'm less than impressed. "Isn't that obvious?" I somewhat sarcastically inquire.
He frowns and looks around the room. He zeros in on a pretty, high-cheekboned twenty-something sitting cross-legged on a couch. She's reading a script, mouthing the words.
"Excuse me," he says with charm. "Are you an actress?"
Her expression brightens. The carefully anxious look of someone looking for her big break. She nods in the affirmative.
"Can I steal five minutes of your time?
Botto runs down a list of questions. They flow as if he's asked them a million times: How long have you been acting? Three years. Training? Meisner technique. How many acting classes have you taken? Thirteen. How many auditions have you been on this week? This is the only one this month.
And then this:
"How many new contacts have you made this week that might lead to you landing a gig in the future? How many hours have you spent networking?"
A flush of red comes over the woman's features. She offers, "Who has the time."
Botto nods knowingly. He hands her a business card (and his help) and wishes her luck on the audition.
Then he leans back in his chair and gives me a smile.
"Pursuit," he says.
Stage 32 is a free social media site for film, television, and theater creatives. The site went into beta in September of 2011 with the full launch occurring in early 2012. With over 150,000 members in 186 countries, it is the single most concentrated network for creatives on the web.
The site has been called Facebook meets LinkedIn for creatives. ("I won't frown upon that description," Botto says.)
Australia makes up about 12% of the network and, according to Botto, is one of the site's fastest growing territories.
Upon entering the site, one immediately finds a lively community. The Stage 32 Lounge (the site's version of a Forum or Chat Board) is particularly active with dozens of categories and thousands of posts. What's particularly striking is the positive nature of the discussions. There is an instant feeling of camaraderie and support.
Debbie Elicksen, a unit publicist and the founder and host of Virtual Newsmakers adds, "Stage 32 should be a template for every other up and coming industry-specific social network. What I love about this community is it is so welcoming and helpful. Whether you are a newbie or a seasoned veteran, everyone is treated with respect."

Debbie Elicksen
Goran Banyai, a director, dramaturge, and teacher of the arts from Melbourne was impressed from minute one.
"The site is an innovative environment where professionals globally are happy to share their experiences in a down to earth and accessible manner. I can immediately begin a professional based dialogue with anyone, regardless of the talent level. Each time I log on I am inspired and motivated to get my own projects up and going."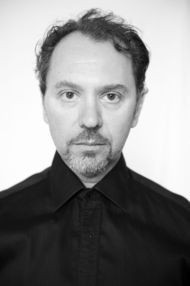 Goran Banyai
The site also boasts an extensive Projects section where members can post their talent needs.
Nicole Murray, an actress from Sydney, has found these listings and the global reach of the site in general to be invaluable.
"Stage 32 has been a wonderful discovery for me," Murray says. "I have been able to connect with industry professionals from all around the world, such as producers, directors, casting directors and fellow actors. Through these connections I've been able to stay in touch with castings, and also film and TV projects that are in development – I've even been invited to audition for a SAG film in New York. None of this would be possible without Stage 32."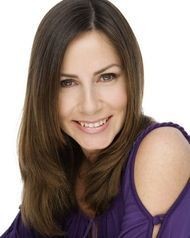 Nicole Murray
"The idea," Botto says, "is to give creatives the opportunity to connect 24/7/365." An actor, screenwriter, and producer himself, he adds, "We spend so much time honing our craft, but we spend so little time being visible, getting our work seen, getting ourselves out there. We're our own brand. It's something we have full control over. Yet, so many people wait for the doorbell to ring instead of heading out into the world and banging down every door."
This isn't just hyperbole. Botto stands in front of the site and behind his words. He is remarkably active. So active, I question whether he has someone do his posting for him. He assures me that every post (he controls Stage 32's Twitter and Facebook accounts as well) is made by him.
"It's important that I practice what I preach," he says. "I'm telling people that if they pursue their networking with the same vigor as they pursue the perfecting of their craft, they will increase their odds of success."
Botto has some ammo to back up his words. He recently had two of his screenplays optioned. Both were a result of connections he made on the site.
Nate Smith, a screenwriter, playwright, and producer is a true believer.
"RB has achieved for filmmakers and actors what Bell aspired to with the telephone; connect people. Stage 32 has leveled the playing field in many ways, and given the power back to the artists. In a time when cinema is going through a realignment, 32 is able to provide a platform by which to connect with some of the industry's finest in a non-board room environment. Throughout my year plus on the site I have been privileged to not only connect with, but also work alongside some of the most daring in New Hollywood. This is true indie, through and through. Challenging conventionality in the pursuit of artistic integrity. This is the green room for creativity. A place where the seed of an idea can germinate in the full knowledge that it will be properly nourished. What RB and his crew have created here is nothing less than genius."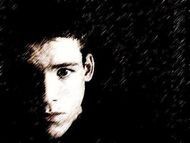 Nate Smith
Banyani agrees. "RB sets a great example and a professional tone for members and I am impressed by the fact that he makes himself accessible to all members via his blogs, members comments and messages."
It's one thing to have amateur and semi-professional creatives sing your praises, but having an Academy Award nominated actor in your corner doesn't hurt matters, I suppose.
Terence Stamp, he of the fifty year, seventy plus acting credit career has guest blogged for Stage 32. He shared his feelings about the site with Yahoo! Entertainment:
"I was not born into the age of technology. There was nothing like Stage 32 available to the hungry young artist, support and connections were made in the foyers of theaters or at the local pub most frequented by actors and directors, mostly out of work. Richard Botto has given artists a gift of the new age, a cyber connection that works on so many levels. Bravo to him, his staff, and their vision. Aim high and life will support you."
I ask Botto about having friends in high places. "You know what I like most about that quote? The last line. It embodies everything this site is about. It's about getting after it. Never quitting. Always shooting higher. And Terence certainly knows a thing or two about that. Not a bad role model to have."
As I peruse the site, I come across Pierre Langenegger, a screenwriter from Melbourne. Pierre's scripts have placed high in some prestigious screenwriting contests and he's quite active in the community. I ask him what he likes most about the site.
"Unlike some sites that segregate their members based on their interests, Stage 32 opened the doors and allowed all people in the film and stage communities to "mix it up", so to speak and I think this is a better way to help progress your career rather than simply staying within your own niche. This is actors helping writers and vice versa. It's directors finding actors. It's all about connections."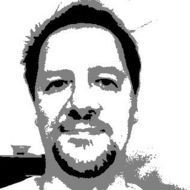 Pierre Langenegger
Within the Stage 32 Lounge is a Meetup section. The site encourages members of the community to "take their networking to the street." The emphasis on local face to face and global virtual networking is something Langenegger also finds unique.
I have already attended a get together in Melbourne organized by a film director, and there I got to meet and connect with people involved in all aspects of filmmaking. I had also had the opportunity, through Stage 32, to be involved behind the scenes of a major motion picture by assisting with additional vocal work when the call was put out by the local writer. I've also been approached to assist with script reviews and story structure from fellow writers both in Australia and in the U.S. Stage 32 has enabled me to not only build my network of local and international contacts, but to also increase my exposure to those in all aspects of the film industry across the globe."
As I read Langenegger's comments to Botto, a small smile curls on his lips. It's gone as fast as it arrives and his tone turns serious. "I'm thrilled that people have found success through connections they've made on the site. I'm thrilled that the site has encouraged even more to stay in the game. In that respect, it's filling its intended purpose. But we have much more to do. Our goal is to be an all-encompassing hub. A Home Depot for creatives, if you will. Education will play a big part and is a priority focus. We're watching the newly evolving world of crowdfunding and the changing landscape of distribution very closely. Our goal is to give every creative who is willing to give everything they can to their pursuit all the tools they can carry. The rest is up to the individual."
---
As always, we welcome all remarks and questions in the Comments section below.