1. Click the Network Requests icon in the upper right corner of the page to go to your Pending network requests page.

2. Click the Change my notification preferences button on the right side of the page.

3. Here, you can choose whether or not you want to receive notifications of new network requests via email (1). You can also choose to receive notifications immediately when you receive a network request, daily, weekly, or even monthly (2). Make sure to click Save preferences when you're done (3).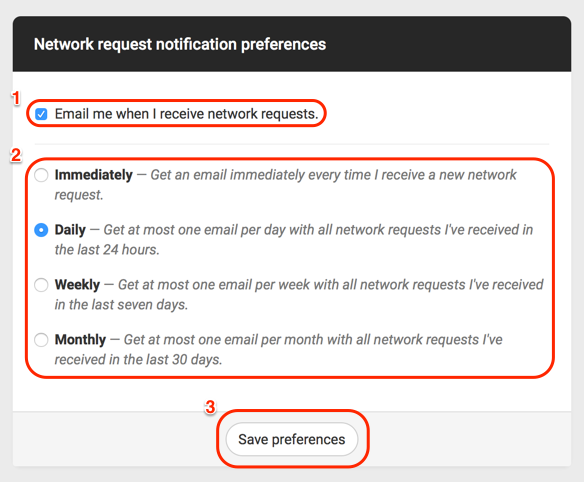 4. Your Stage 32 network requests will look like this!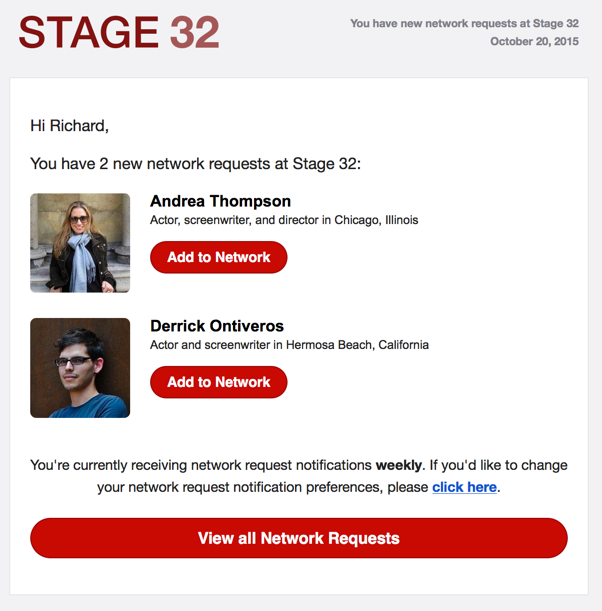 ---
Like this blog post? Please share it on social media (Facebook, Twitter, LinkedIn, email etc) by using social media buttons at the top of the blog. Or post to your personal blog and anywhere else you feel appropriate. Thank you.
As always, we welcome thoughts and remarks on ANY of the content above in the Comments section below...