In an effort to outwit, out-win, and outshine up and coming streaming competitors, Netflix announced last week that the entity is prepared to pay upwards of $12 billion dollars in licensing and producing content in 2019.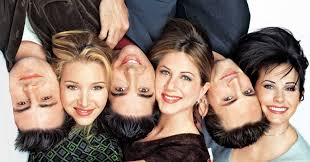 Even with this announcement, some studio partners holding licensing agreements with Netflix (like WarnerMedia sharing Friends) haven't pulled away from the media giant. This may go against WarnerMedia's strategy to bring owned content 'in-house' in an effort to make it exclusive, but the former Time Warner company has it's reasons, just as Netflix has theirs.
To learn more about what's up with Netflix, click the link below to the FilmTake article that gives you all the deets.
Click Here To Read More:
---
Like this blog post? Please share it on social media (Facebook, Twitter, LinkedIn, email etc) by using social media buttons at the top of the blog. Or post to your personal blog and anywhere else you feel appropriate. Thank you.
As always, we welcome thoughts and remarks on ANY of the content above in the Comments section below...