Hey guys.

As you might have noticed, we recently upgraded the private messaging system here on Stage 32. With the sheer amount of new members and increased communication happening within the site over the last few months, we wanted to improve the way our members communicated one on one. I think you'll agree that the new setup allows for not only better navigaton and provides more information about the people reaching out to you, but also allows for easier management of all your messages.

My thanks to our Sr. Web Developer, Tomasz Mieczkowski, who had the vision and skills to make this happen, and, of course to our CTO, Derrick Ontiveros. We hope you find these upgrades beneficial.

RB

And here's now it works...

Introducing the New Message System:
New look & new functionality - we have added a "New Message" button so that sending a message to someone in your network is easier than ever.

Old functionality still exists, so if you want to remove a message from your inbox or if you receive unsolicited message and would like to mark it as spam, you can still do so.

The way you create a new message has also been simplified and streamlined:

Additional heading with user information had been added to each message thread as well: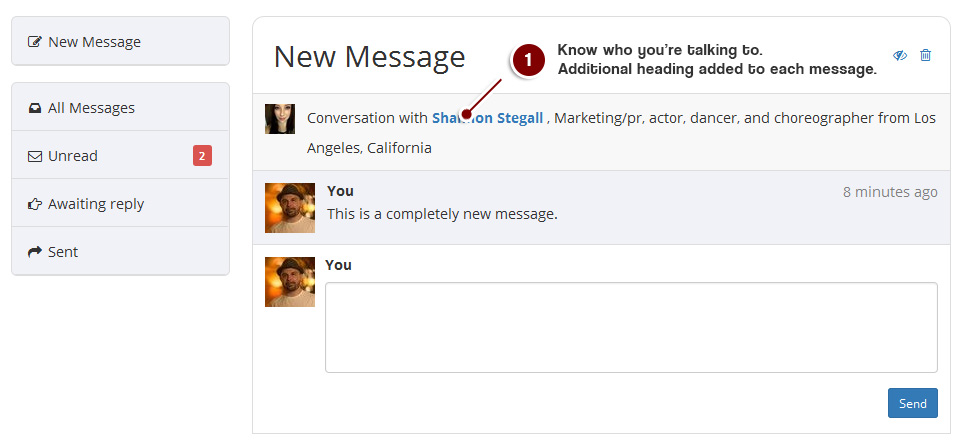 And of course we haven't forgotten about our mobile browser users. You might find our message section easier to browse on your mobile devices, phones, phablets and tablets.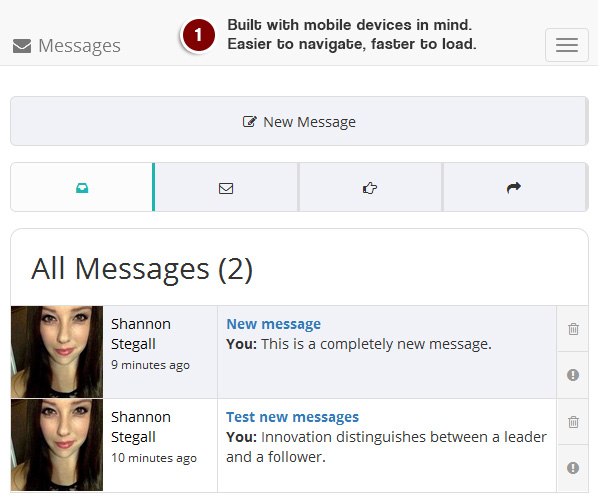 It's that simple! Happy networking!


---
Like this blog post? Please share it on social media (Facebook, Twitter, LinkedIn, email etc) by using our social media buttons at the top of the blog. Or post to your personal blog and anywhere else you feel appropriate. Thank you.

As always, we welcome thoughts and remarks on ANY of the content above in the Comments section below...