Hello all...
We've just added a new feature to the site that we think will prove very popular and which should help streamline your Stage 32 Lounge experience.
You can now search all Lounge sections and discussions by topic, title, name, and keyword.
To get started, head over to the Stage 32 Lounge and start searching:
Try searching for a topic or keyword:
You can also search for posts by specific members: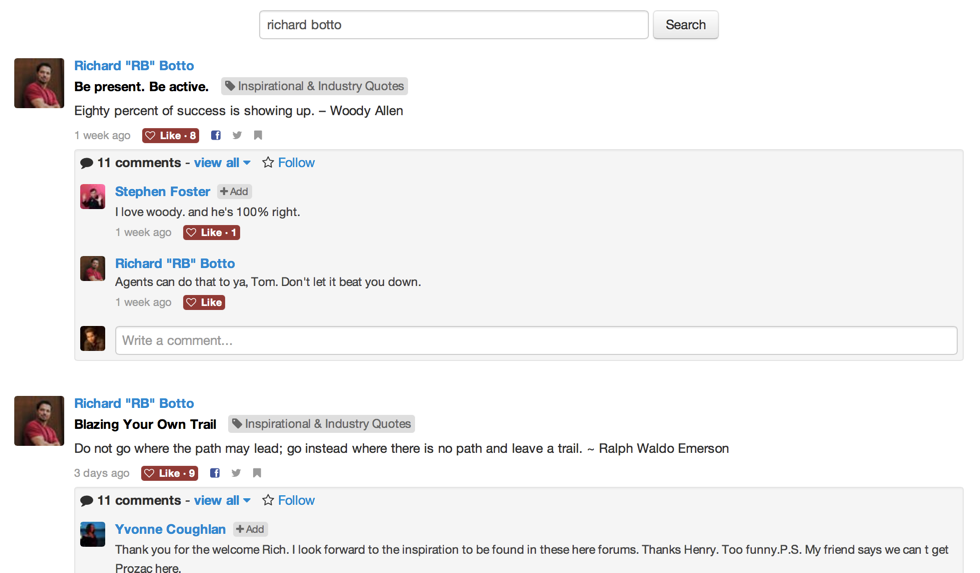 Remember, from any search result, you can comment, like, or send a network request to a poster or commenter all with one click.
- RB and Derrick