Hello Stage 32 family! It's a brand new week and we're right in the middle of the Sundance Film Festival! We want to give a huge shout out to all of the educators, mentors, executives and associates who work with us and have projects at Sundance this year. Our dear friends from Buffalo 8, Three Point Capital, Ramo Law, Mandalay, Whitewater Films, HBO, Intrinsic Value Films, and Cinetic Media all have films showing at the festival this year and we are so proud of their efforts.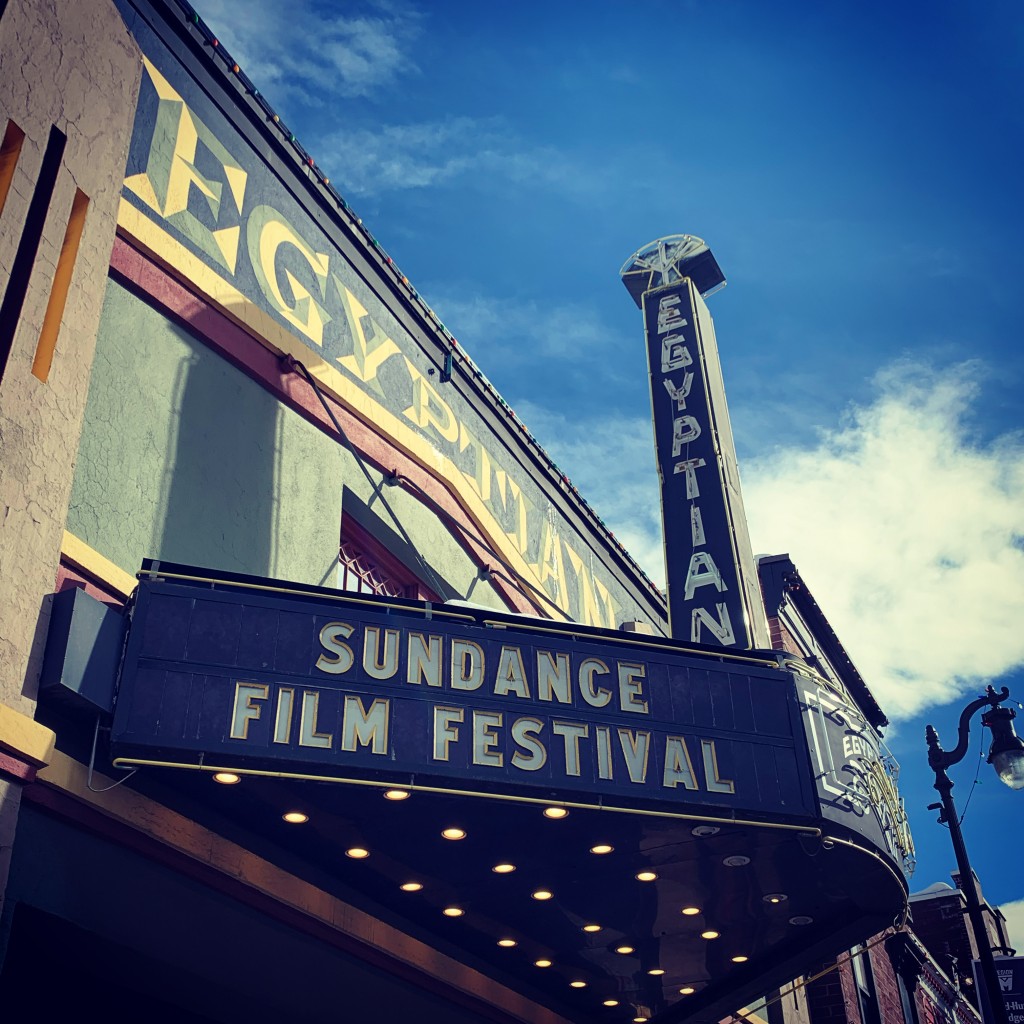 Stage 32 is at the heart of Sundance with our amazing execs!
Speaking of outstanding efforts, I wanted to take this moment to shine a light on writers and filmmakers who are doing the work and seeing the results. Last year was huge for Stage 32, with over 325 screenwriters and filmmakers making connections with industry executives through the site. That is over 325 creatives who have a new champion, contact, or collaborator to help them on their creative journey.
And the best part is, we're not stopping! We're ramping up! We are only 27 days into 2020 and there have already been a whopping 29 meeting requests from executives through Stage 32! I want to take a moment to congratulate those writers who are connecting with producers, managers, and executives through Stage 32.
Roberto Larios at Verve asked to connect with screenwriter Tom Morash after providing coverage on his project, Jim Thorpe, PA. Roberto also asked to connect with R.E. Hilburn for the proejct, Susto: La Lechuza. Producer Christian Sander of Pense Productions asked to connect with Kyle Curry after reading the first 10 pages of Hurricane Tara, as well as Ronald Lawson Ecker after hearing the pitch for Cold Barrel Zero.
Writer and Director Lee Sternthal asked to connect with Aaron Yarber for Tussle, Edward Hicklin for A Cozy Little Town, and Jeff Baker for Claudia Decoded after providing notes on the projects. After a Stage 32 pitch session, Tiffany Boyle at Ramo Law (who - again - congrats to Ramo with 8 films at Sundance!) requested material from Bob Collopy for Broker Bob, Joshua Canada for Puesta de Sol, Joshua Katz for No Angel, Travis Sharp for Headhunter, Michael Mendershausen for Elizabeth Burgin, as well as Tom Attea, Thomas A. Morgan, Lisa Scott, and Rafael Bollinger.
Manager and producer Julia Verdin of Rough Diamond asked to meet Andrew Gilchrist after hearing his pitch for Forbidden Island. Producer Teresa Won asked for an introduction to John Sanvidge after providing a First 10 pages review for his project, The Open Frame. Wes Ambrecht at Foundation Films asked to meet Leslie Lyshkov for the project, A Black Veil, while Stacey Stanley of the Smart Stanley Group requested the script Death and Taxes from Jason Farley after hearing the pitch.
Shifting gears to unscripted series, Catherine Keithly at Brian Graden Media wanted to hear more from Tanisha Quilter Williams for the pitch, "Ready, Set, Baby!"
Producer, Jason Koffeman requested Mel's Ever After from Jennifer Lake after hearing the pitch, while Audrey Knox at The Cartel wanted to hear more from Tim Rigg for his project, Reap. Producer Brad Wilson of Higher Purpose Entertainment is working with Matthew Faye Terry to develop his project, DragonFlies after reading the project while doing Premium Coverage.
Producer and executive Agutine Calderon asked to be introduced to Chris Sapp for the project, Trigger Lock after reviewing the First 10 Pages of the project. And last but certainly not least, Justin Ross of the Bohemia Group requested material from Liz Randol, Matthew J. Beier, and Jamie McElroy after a Stage 32 pitch session.
Congratulations to all of those writers and filmmakers who are taking the next big leap in their career. While we are kicking off the festival season starting with Sundance, don't forget that the hard work to get to a fest started with one other person believing in your project. Who knows, perhaps next year one of these projects will be premiering at a major festival!
Keep up the work and it could be yours! We are with you every step of the way!
---
Let's hear your thoughts in the comments below!
Got an idea for a post? Or have you collaborated with Stage 32 members to create a project? We'd love to hear about it. Email Taylor at taylor@stage32.com and let's get your post published!

Please help support your fellow Stage 32ers by sharing this on social. Check out the social media buttons at the top to share on Instagram @stage32online , Twitter @stage32 , Facebook @stage32 , and LinkedIn @stage-32 .