Today marks the midpoint of November which means we are halfway through this year's November Write Club. If you haven't started, it's not to late! There is still another half a month to fill with writing, support and inspiration. Don't give yourself an excuse. Don't give yourself an out. Just write! Use these last weeks as a personal deadline for whatever project you are working on, be it a first draft, a rewrite, a pitch, a short, a feature, a TV pilot, a novel, a blog or anything else!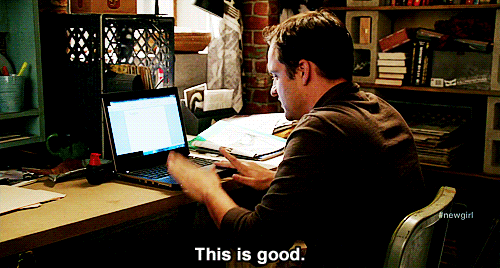 This is not a competition. This is not a win/lose thing. No word count. No page count. No comparing against one another. Nope. This exercise is about pushing forward. It's about helping and encouraging each other to reach individual goals.
We're In this Together
Myself and Nick Assunto are writing alongside you and checking in with Friday Webcasts where we talk about the struggles and triumphs with what we've been writing, discuss some awesome Write Club lounge posts (and give away some prizes), and hear from you all about what you're working on and what questions you might have. We're also looking at what's going on in the Write Club lounge throughout the week, so be sure to post about your work and encourage your peers there!
The Webcast
Check out last week's Write Club Webcast below, and join us tomorrow, November 16th, at 1pm PT for the next webcast.
Mark your calendars to join the FREE November Write Club Webcasts - we'll be putting the links in the November Write Club Lounge, so make sure you're in there!:
Friday, November 9 @ 1pm PT
Friday, November 16 @1pm PT (Click Here To Join Live)
Friday, November 30 @ 1pm PT
Head over to the November Write Club Challenge Lounge by clicking here!
---
Like this blog post? Please share it on social media (Facebook, Twitter, LinkedIn, email etc) by using social media buttons at the top of the blog. Or post to your personal blog and anywhere else you feel appropriate. Thank you.
As always, we welcome thoughts and remarks on ANY of the content above in the Comments section below...