We're celebrating the One Year Anniversary of On Stage With RB (where has the time gone?) and we have a killer show in store for our members!
Joining RB is special guest Jon Sperry, World Renowned Acting, Voice, Dialect and Accent Reduction Coach who has coached such actors as Phillip Seymour Hoffman, Rodrigo Santoro, Sofia Vergara, Zoe Saldana, Russell Crowe, Matt Dillon and Harvey Keitel! Jon and RB will be talking all things industry!
Plus, RB will also have on Jake Detharidge, who is currently the Head of Development and production at 3311 Productions (IN A WORLD... starring Lake Bell, Eva Longoria and BIG SUR starring Kate Bosworth).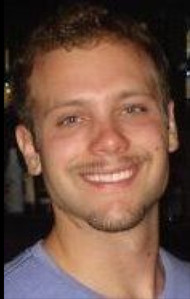 Special guests Jon Sperry (World renowned voice, acting and accent reduction coach) and Jake Detharidge (Head of Development for 3311 Productions)

We invite the first 2,000 Stage 32 members to join us for this FREE LIVE webinar this Wednesday, April 29 at 1pm PDT for the April 2015 edition of On Stage With RB. As always, RB will be covering some of the latest and greatest site features, speaking to members of the community and spending at least 90 minutes answering questions from the Stage 32 community about the industry, your chosen discipline and just about anything else that's on your mind.
April 2015 marks the 1 year anniversary for On Stage With RB. What started as a small show with a hundred or so members in attendance has grown to the most highly anticipated webinar each month with nearly 2000 members from all over the world in attendance and tens of thousands watching On Demand!
Past On Stage With RB broadcasts have included Stage 32 members as guests:
Doug Richardson (screenwriter, Hostage, Bad Boys 2)
Rex Pickett ( Author, Sideways), Mitchell Peck (Producer, Broken Arrow)
David Rountree (Director, 108 Stitches, CUT!)
Stephanie Wilcox (VP of Develpment, Rumble Films)
Chris Boardman (6-time Emmy award winning Composer)
Seth Nagel (Manager, Infinity Group International)
Marty Lang (Producer, Rising Star)
Rachel Chervin, (Development Department at Broadway Video)
Conrad Sun (Development Executive at Meridian Artists)
Tiffany Boyle (VP Packaging & Sales at Ramo Law)
David Banks (Actor)
Jairo Alvarado (Manager & Producer at Circle of Confusion)
Omar Leyva (Actor, Disney's MacFarland, USA)

And remember, access to this incredible pool of knowledge is FREE and available any time On-Demand.
So...If you cannot make it live, don't worry! You'll still be able to see the webinar for free On Demand in our EDUCATION section. You'll find all previous On Stage webcasts we've listed above there as well.
Stage 32 continues to bring you direct access to the top people in the industry, so don't miss out on this fun and educational broadcast!






---
Like this blog post? Please share it on social media (Facebook, Twitter, LinkedIn, email etc) by using our shiny new social media buttons at the top of the blog. Or post to your personal blog and anywhere else you feel appropriate. Thank you.



As always, we welcome thoughts and remarks in the Comments section below...