You're in your artistic element, deeply connected to your creativity and performance. Just like a river flowing from its source into the world, it feels right. It's a connection that transcends flaws, doubts, and fears. Your inspiration, passion, skills, and talents come together into one stream of expression. You're becoming your song, writing, or your acting.
In moments like these, you can feel the ripples of emotions between you and your audience. Time stops… Nothing else matters… You and your audience transform one another.
Why does this experience feels so real and so magical at the same time? Because it's about real connection to everything that you are as an artist: you, your creativity, and your audience.
But, suddenly, something takes you out of that emotional creative space. It could be anything - a comment you overhear, the look in someone's eye, or a voice that pops into your mind out of nowhere. Somehow you're thinking that you don't have what it takes, you'll make a mistake, or you won't get anywhere...
You no longer feel attuned to your inner artist, your creativity, or your performance. You've shifted into your head and your own worries, afraid of being seen in all your human flaws. You've moved from being connected to your art and your audience into a lonely place. Rather than being in love with what you're creating, you're looking for others' approval.
What's at the Heart of This Disconnect?



You're caught in perfectionism. Instead of creating or performing with a spirit of freedom and mastery, you want to prove yourself. You don't feel connected to your audience and your art anymore, you're too busy chasing perfection - something that doesn't exist.
The act of chasing perfection simply reminds you how imperfect you are. When you are uncomfortable with your own inevitable human flaws, a fear of failing, a pressure to perform, and a constant search for validation from others can take over. This is when you disconnect from who you are, your art, and your audience.
Rather than being about the desire to do everything right, perfectionism is a longing for real connection.
Real connection doesn't come to you because you chase it. Real connection happens when you're in touch with all that you are, including your strengths and your shadows. All of your qualities, both light and dark, come together in order to let others to see you, feel you, and know you in your full colors and shades…
Perfectionism becomes the wall that separates you from something you really need: your shadow - all your insecurities, doubts, and fears. But, your shadow isn't something that you get see or ignore as you wish. Your shadow is a part of you. It comes with you wherever you are, whether you want it or not. Your shadow needs to be allowed to freely move, dance, rest, or just be with you.
Just as perfectionism stands between you and your shadow, it also stands between you and your art, between you and your audience. As you might use perfectionism as a defense mechanism, it doesn't actually help you feel good and confident in who you are as an artist. Instead, it connects you to feelings of inadequacy.
Ultimately, perfectionism is the hunt for something that doesn't exist. It can trap you in a addictive loop, leaving you chasing something that you can't ever get to. The more you chase this elusive perfection, the more lost and empty you feel. Slowly, it stills your courage, your inspiration, your motivation. For many, it turns into anxiety, depression, and addictions.
There's a Difference Between a Drive to Create and the Pursuit of Perfection
Your drive keeps you connected to your life energy and on your creative journey. It allows you to see your imperfections clearly enough and to work on them constructively.
The river of your creative energy, flowing freely, turns rough stones into shiny ones. It polishes your imperfections into something beautiful.
On the other hand, chasing perfection causes your creative energy to get stuck. You become preoccupied with covering up your imperfections, and it becomes impossible to see or understand what personal qualities you could improve.
There is Beauty in Imperfection



When you navigate your creative life and allow yourself to be aware of your shadow, you find your way to your refined creative self. As your creativity is allowed to flow with your imperfections, you polish yourself as an artist.
Art is about connection. What you feel inside projects into your creativity, and the audience is invited to engage with your art. This real connection is what moves you forward and enables you to create beautiful art that's rooted in your humanity and uniqueness.

Genuine Connection Isn't About Being Perfect, but About Sharing Your Humanity




How can you stay genuinely connected to yourself, your art, and your audience?
Embracing your shadow - your imperfections - will allow you be who you are and hone your artist skills. Here are three strategies to help you:
1) Get to Know Yourself in a Intimate Way
Who are you? What are your hopes and dreams? What do you dread and fear? What's great about you? What are your weakness? How do you shine? What are your conflicts? What is your purpose here?
The more you know about yourself, the more connected you are to the real you. With such self-connection and self-awareness, you can connect authentically and intimately with your creativity and audience so you can create art that touches and impacts others.


2) Take Healthy Risks
Taking healthy risks not only allows to discover who you are, but also enables you to grow, develop, and transform. By taking risks you get to know yourself and what you're capable of.
You may be surprised what you discover about what touches you, what brings you to tears of joy, or what freezes you in fear. You may be equally surprised to realize what's not for you. Only when you're challenged in some way you can discover and polish your hidden talents. You may be amazed by how you develop along the way.

3) Stay Connected to Your Dreams and Journey Simultaneously
Let your dreams or goals be your inspiration and motivation, but stay connected with the journey and with what's happening moment-to-moment as well. It's in the connection with the journey that you get to your destination. Let your dream burn vividly in you mind. Your light can take you through any shadows or darkness, but never lose sight of your reality. It's in the moment-by-moment experiences that you build your story.

___________


These strategies can take you a long way toward self acceptance and sustained creative flow. But, if you're still struggling, it could be time to work with a psychotherapist. You may need help along this journey of discovering who you are and accepting yourself, imperfections and all. The right person can inspire you and give you the support you need to take the right risks and stay connected to your journey and dreams.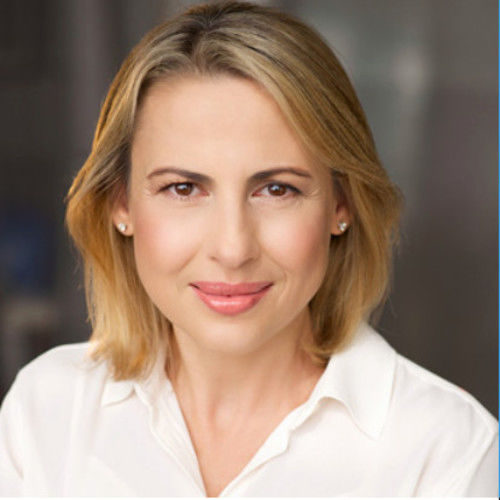 Mihaela Ivan Holtz is a psychotherapist working with creatives and performers in Los Angeles and says:

Many years ago I found myself in the therapy room with my first creative client. I was full of curiosity and excitement. Creatives have a special place in my heart. I can't imagine a world without art. My client, an extremely skilled creative, was very passionate and devoted to his art. But, he felt abused, unseen, not valued or rewarded for his work. His fears, anxiety, and self-doubts had taken over. My work is confidential, so I can't say much...

Fast-forward years later, my client was nominated for a big award. Really amazing! But, the nomination is not the big deal about this story. The fact that he was living with emotional integrity, pride, and working with people that he loved to work with is the big deal. Being seen, valued, and rewarded as an artist is the big deal. That client inspired me to continue working with creatives. And I continued seeing amazing breakthroughs in my creative clients.

Feeling moved by my clients' journeys, I started to write blogs. I wanted to help and inspire other creatives. After all, I've been a part of creatives' journeys of facing fears, insecurities, challenges, rejections, healing pain, and gaining emotional resilience. I've been there through setbacks and victories. Why wouldn't I share what I've learned?

So, I'm here at Stage 32 to share my knowledge with other creatives and performers.

Psychology and art are my two big passions. To me, Psychotherapy is an art and a science, at the same time. Just like an artist, I continually hone my skills. But, I also know when to let go of my skills so I can help my clients create their lives. Creating beautiful lives is an art. While continuing to write my blogs, I feel I'm becoming a writer myself. I have a few stories brewing in my mind... My creatives are inspiring me to express my creativity through writing. We're all here on a life journey to help, inspire, and become more through each other.


creativemindspsychotherapy.com
mihaelaivan@att.net
310-424-0292
---
Like this blog post? Please share it on social media (Facebook, Twitter, LinkedIn, email etc) by using social media buttons at the top of the blog. Or post to your personal blog and anywhere else you feel appropriate. Thank you.
As always, we welcome thoughts and remarks on ANY of the content above in the Comments section below...