It's simple: to be successful as a voice actor, you have to be productive. A recent research report on How to Become a Successful Voice Actor found that voice actors who auditioned 7 or more times per day stood to make up to $20,000 more per year.
However, voice actors also face the challenge of having their productivity tied to their ability to be creative on demand. This is not only difficult, it can be downright draining. So what can the average voice actor do to be their most productive each day?
Here are a few tips and tricks to help you maximize your ability to be creative while also staying savvy with time management:

1. Complete More Jobs and Auditions: Push Through Procrastination by Building Discipline
Creative individuals, like voice actors, often don't have the option to put a pause on work because they're 'not in the mood.' Being able to perform, even in moments when inspiration hasn't struck you, is exactly what successful actors are able to do. They know when to take a break, and how to hone in on untold strength when the show Simply. Must. Go. On.
As Voice Actor, Duffy Weber, puts it "Motivation is nice, but discipline is better."
So how do you enact this discipline? Don't allow yourself to wander; commit to being in the moment, and prevent distractions from hijacking your mental space and time. According to productivity experts, 'Parkinson's Law' specifies that a workload will expand to fit the time available for its completion. Set aggressive deadlines. Tell yourself that it's happening now, and complete the work that's in front of you in that moment.
In the best case scenario, when you push through you'll tap into new strength and impress yourself by going beyond your limits. In the worst case scenario, you've still completed the task, have a new experience to learn from, and have helped develop even more disciplinary muscle . Practice makes perfect, after all!
2. Up the Quality of Your Performance: Take a Break When You Need it (and When You Can)



Even with the above in mind, powering through sometimes is not the best strategy. Sometimes, a break can be a better way to get things done, as breaks can help you to get out of a negative thought feedback loop and allow you tap into your most creative self. If and when you have the ability to take a break, take it!
For many actors, being too much 'in your own head,' as in, you're critiquing and judging your performance before or as it's happening, can cause a huge stumbling block to getting your best performance out.
To break this cycle of judgement, take a moment to notice and acknowledge the negative thoughts, and then release them. Mindfulness and/or meditation is often cited by scientific experts as an effective way to address your thoughts and allow them to resolve, rather than allow them to become locked in a loop.
Additionally, if you've reached a creative block, other studies have shown that in order to tap into productive creativity, your brain has to be able to operate in both a focused and diffused state. While a focused state is pretty self explanatory, not many of us are familiar - or talk much about - the value of a diffused state.
Put simply, if you've ever had the experience of getting a great idea while you were in the shower, or if you've 'zoned out' while driving, you've been in a diffused state of mind. This time to mentally wander (even just for minutes) allows for your subconscious to make connections between ideas and spark creativity.
3. Turn Technology to Your Career Advantage: Leverage Productivity Apps



As an actor you need both artistic talent and business acumen. While the bulk of an actor's career may be focused on developing and nurturing skills that are much more organic, such as movement and voice (and yes, voice actors move a lot), actors are also entrepreneurs. Remember, it's the entertainment business and whether you're lucky enough to have a team of people helping you to source and manage opportunities, or if you're creating your dream solo, your career is your business.
On that front, it's always a good idea to use the best tools available to you, including productivity apps, which can help you wrangle down a hectic auditioning schedule, prioritize emails, and reconnect with your own life after a long day of putting yourself in another character's headspace.
If you are a member of an online voice over marketplace, you may also find that these platforms help set you up for greater efficiency too - so take advantage of every tool they offer you.
For instance, Voices.com allows voice actors to get automatic job notifications for job postings that meet your unique parameters - whether you'd like opportunities sorted by price point, type of voice over work, and more. Imagine only receiving auditions for the jobs that you are the most qualified and excited about?
Also, from email inbox assistants like Astro and focusing apps like Forest, to restorative apps like Calm, there's a lot of tech to take advantage of.
4. Stay Grounded in Your Practice: Prioritize Your Time Wisely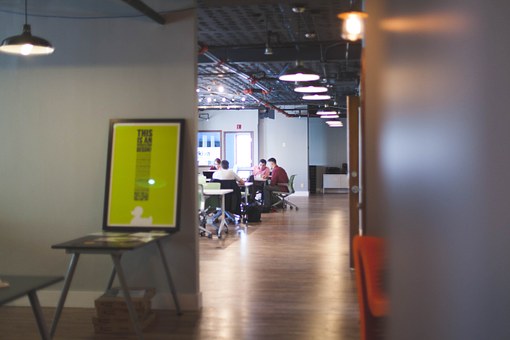 Don't forget that as a voice actor, there are two sides of your industry: the creative and the business sides. Each of these require your full attention, and these seemingly opposite activities are codependent. You can't have success in area without the other.
For instance, feeding your creative fire, advancing your education in your craft, and pursuing new experiences are all necessary to being a good voice actor. Raw talent is an amazing gift, but to get to new heights, you have to continuously develop your skills. This could mean that you're partaking in coaching, classes, auditions, and more.
At the same time, you could be the most talented voice actor in the world and it won't matter unless you can get your voice heard. Along with strong acting chops, you need to develop your industry savvy too. This includes marketing yourself properly, learning about voice over industry trends, and engaging in important networking opportunities.
It's been said that luck is when preparation meets opportunity, so prioritize tasks that hone your talent and develop your business acumen above all else.
5. Work Smarter, Not Harder: Let Your Previous Work Speak for You



As a voice actor, you know that your voice over demos and your past clients are both powerful, career-advancing assets. So why not combine them to further improve the use of your time?
Few actors realize that you can tactfully ask your clients if they'd allow you permission to use the amazing project you did for them as a demo - many are willing (and flattered) to allow you to use the work. However, note that you should never just assume that you have the liberty to post previous work. Always ask.
When you're granted permission to use previous work as a sample, avoid naming the file by the brand. While people may recognize the company name, this doesn't illustrate your skills or describe the project. Instead, make navigating your demos easy for potential clients by naming or labelling it by skill and/or industry (e.g. narration, commercial, educational, etc), rather than by client name. Productivity isn't just for the actor!
Also,s a bonus tip, note that long demos are out of style. Shorter, more specific demos (e.g. think one for elearning, one for commercial work instead of a long demo that includes both styles) are what help a potential client quickly assess how you fit with the equally specific role they're trying to fill.
What Other Tips Do You Have?
Sharing with one another, posting blog comments, and sharing content on social media are all ways to develop your network and build a reputation as a knowledgeable, helpful voice actor. Not only can this reputation reach potential clients, you may also help touch the lives of other voice actors - who are known to be community-minded, and may even recommend you for jobs that don't meet their skillset in the future.
So, how are you staying creative and productive? Share your tips below!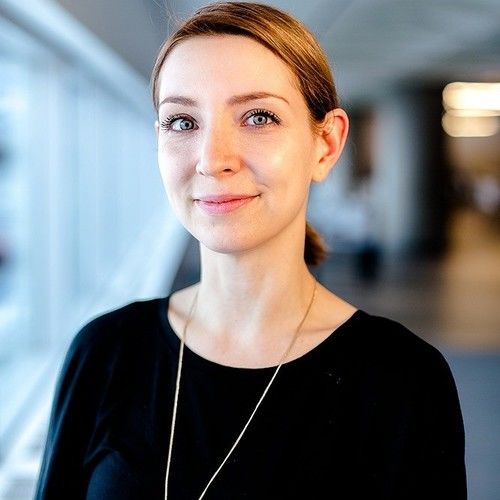 Tanya Chopp is the Content Marketing Manager at Voices.com,
where she manages the production and amplification of content
across various mediums: from blog posts and social media, to
podcasts and thought leadership articles for, and about, creative
industries. Tanya holds a Bachelor of Science degree, as well as
a post-graduate diploma in Public Relations from Western University.
Over the course of more than a decade, Tanya has used the art of
communication to bring informative, educational and inspirational
stories to the masses.
---
Like this blog post? Please share it on social media (Facebook, Twitter, LinkedIn, email etc) by using social media buttons at the top of the blog. Or post to your personal blog and anywhere else you feel appropriate. Thank you.
As always, we welcome thoughts and remarks on ANY of the content above in the Comments section below...