The Duplass Brothers are writing and producing fast. So fast, they say, that they're saving themselves thousands of dollars per episode on Room 104, an HBO anthology that's starting to turn heads.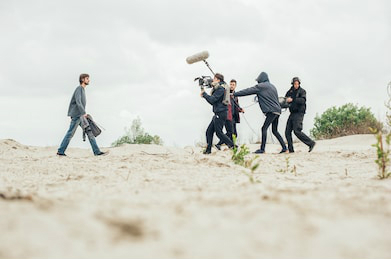 They're also opening the doors to filmmakers looking to do something different. And while some writers feel their scripts feel "unfinished," the duo believes the process they're using allows for greater creativity while saving big cash at the same time.
"We say, 'Hey, we think you could be really interesting for this. Who can really make this great and take it to the next level? I need these kinds of episodes in this tone,' or 'Here's an episode idea I think would be cool, but I'm not the right person to write it, so maybe you could write it.'"
Ben Travers at Indiewire has the scoop. Learn more about Room 104 and how the brothers' choose filmmakers at the link below.


Click Here To Read More:
---
Like this blog post? Please share it on social media (Facebook, Twitter, LinkedIn, email etc) by using social media buttons at the top of the blog. Or post to your personal blog and anywhere else you feel appropriate. Thank you.
As always, we welcome thoughts and remarks on ANY of the content above in the Comments section below...