Good morning Stage 32 Creatives! I hope your week is off to a great start. I want to give you some updates that I think will make it even better. Obviously, if you have been following Stage 32 for any length of time, you know that despite the temporary hiatus in production, business is still going on in the industry.
In fact, during the recent Global Pitch Tank I hosted last week, Manager Spencer Robinson of Art/Work said, "I'm reading more than ever and I'm on the phone with producers and networks all day who are reading more than ever."
We have certainly been seeing evidence of that development boom as well. In February and March, there were 79 meeting requests from executives looking to connect with writers through Stage 32 Script Services. And we're not even halfway through April and already there have been 21 requests for script reads and meetings from executives! For those of you keeping score at home, that is 100 connections with executives in less than 3 months! And in the middle of the quarantine and social distancing efforts!
Now, I can hear some out there saying, "sure, meetings and script requests are all well and good, but is anything coming of them?" You bet! Listen to this - there have been 3 projects optioned by producers in the last 2 weeks, and just last week producer Julia Verdin just signed on to produce a script she found as a result of a consultation call with a writer (really excited to tell you more about that soon)!
As Julia told me, "I have met many great writers through Stage 32 who would have been otherwise inaccessible, and I look forward to meeting many more! I really enjoy working with writers using the skills I have developed to help them improve their projects and make them viable in the current market place. I have been very impressed with the level of writing and interesting stories I have found, and have found some great writers to work with, and some interesting projects as a result."
Manager & Producer Julia Verdin with Willem Dafoe
Stage 32 member and writer Carl Lord also put it really well when he said, "I now have two well established film producers for two of my screenplays who are interested in helping me! As we all know, nothing is guaranteed until contracts are signed, but I truly believe that Stage 32's film industry connections are the fastest way for a screenwriter to find potential success."
At Stage 32, we are on the cutting edge of the industry's evolution and are working with leading producers, managers, financiers, and studio executives to make sure you have access to information, opportunities, and insights you won't find anywhere else. In fact, this week, I am hosting a special bonus Writers' Room Executive Hour webcast with Oscar and Emmy-nominated screenwriter Meg LeFauve! Meg is the screenwriting genius behind INSIDE OUT and CAPTAIN MARVEL, who also contributed to Pixar films including INCREDIBLES 2 and the 20th Century Fox film, SPIES IN DISGUISE. If you have not yet joined the Writers' Room for your free month of access, you can click here to get in on the action! I hope to see you in the Writers' Room this Wednesday.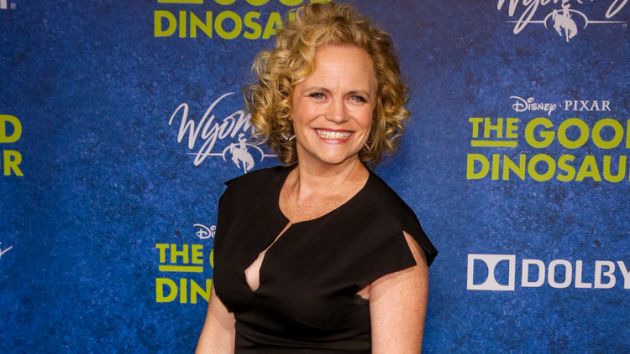 Oscar-nominated Meg Lefauve will be in the Stage 32 Writers' Room this Wednesday!
In the meantime, let's give a big shout out to all of those writers who have already experienced connections and success through Stage 32 in April. Producer Christian Taylor of Taylor Lane Productions asked to connect with Paulina Lagudi after hearing her pitch for her script, Asher Baby. Manager and producer Andrew Wilson of Wonderstreet Entertainment requested Sinning in Havana from Juan G Gonzalez and End of the Territories from Andy Gilchrist after a pitch session, while Andy also had his script requested by Thomas Pemberton of Mind's Eye Entertainment.
Thomas Pemberton also requested Other Side from Alvin Ziegler, Nightmare Along the River Nile from Eva S. Nelson, Middle Aged Maggie from Erin Hazlehurst, Would You Kill for Me? from Ronald Lawson Ecker, The Last War from Carroll Brown, and a project from S.K. Valenzuela.
Producer and executive Tigen Kosiak asked to connect with Marc Aronoff for his project Living Room Dancers, while producer Julia Verdin asked to connect with Jeff Sable for his project, Widow's Song. Manager Kate Sharp at Bellevue Productions asked to meet Mark Cerulli after reading the first 10 pages of his script, The Grow. Alexia Melocchi requested to read The Frozen Desert from Ermanno Felli after a pitch session, while producer Lisa Vangellow at Arsenal (whose credits include CHE:PART 2) asked to read The Ones Inside from Alysia Sofios and Shattered Days from Lee Trawick.
Producer Aaron Cruze asked to read Rhineland Delux from Ted Adams, and executive Alex Kirschenbaum from Renfield Productions (whose credits include the classic GREMLINS) asked to read Siege from Ian Neligh after connecting during a pitch session.
And finally, the Vice President of Brian Graden Media, which specializes in unscripted and reality programming asked to hear more from Kimberly Botbyl for her project, Together We Ride, as well as Mark Bethea for his project, Speed Demons/Speed Divas, and Krystal Champion for her project Finding Wellness. Did you hear me say last week that reality and unscripted programming was going to be big in the coming months? Here's the proof it's on the rise.
Please join me in congratulating your fellow creatives who are controlling their circumstances, rather than being controlled by them! They are doing the hard work and the results are paying off. And this is just the tip of the iceberg! There are so many deals coming together as a result of Stage 32 Script Services that are still not ready for public dissemination. But believe me, things are rolling behind the scenes!
In the meantime, stay healthy, stay positive, stay motivated, stay in touch, and stay tuned! We have lots more to come!
---
Let's hear your thoughts in the comments below!
Got an idea for a post? Or have you collaborated with Stage 32 members to create a project? We'd love to hear about it. Email Taylor at taylor@stage32.com and let's get your post published!

Please help support your fellow Stage 32ers by sharing this on social. Check out the social media buttons at the top to share on Instagram @stage32online , Twitter @stage32 , Facebook @stage32 , and LinkedIn @stage-32 .