In Stage 32's continued effort to shine the light on women in the entertainment industry we have partnered with Female Voices Rock for a thrilling virtual event. On March 8, International Women's Day, some of the industry's female leaders will be coming together to host an inspiring webcast celebrating women in entertainment. The panel features five powerhouse female voices of entertainment, including:
After our live panel, join us for an exciting networking happy hour! We will break off into smaller groups and meet and toast your fellow female filmmakers, actors, screenwriters, cinematographers, production designers, and entertainment creatives & professionals from all over the world!
This is a global event and we encourage you to join us! Take our #internationalwomensday challenge on social media!
Share a photo & caption on your social media answering the question "I felt empowered when…"
Nominate three of your fellow female filmmakers to join the challenge
Tag

@stage32

and

@femalevoicesrock

Hashtag

#iamstage32 #womensupportingwomen #femalevoicesrock #internationalwomensday
Mark Your Calendar!
Stage 32 + Female Voices Rock Present: Celebrating Women in Entertainment
Virtual Panel & Networking Happy Hour
International Women's Day -

Monday, March 8th at 1pm PST
Meet the Panelists:
Carmen Cabana - Filmmaker & Cinematographer
MS. MARVEL, NARCOS, VIDA
Carmen Cabana is a cinematographer of Afro-Hispanic descent raised in Colombia and Venezuela. Her TV work includes Marvel & Disney Plus Ms. Marvel; Hulu's new series High Fidelity starring Zoe Kravitz; Lionsgate/Starz LatinX hit show Vida, Netflix's Narcos Season 2, Amazon's pilot Los Angeles, HBO Access pilot Sterling and TNT/Refinery 29 short French Fries directed by Janine Sherman Barrois. Her film work includes 25 independent features including Blumhouse/Amazon's: Nocturne starring Sydney Sweeney.

She has been recognized in magazines like Variety as one of the most promising filmmakers ("10 Cinematographers to Watch List" Nov/2020) and "Below the Line report Up Next" (Aug/2016). In the magazine American Cinematographer as a "Rising Star in Cinematography" (AC May/2010) and (AC Feb/2017); ICG Magazine (Oct/2018) covered Vida S1.

Carmen's years of experience and ability for understanding story, capturing emotion and visual dynamism has catapulted her towards the top choices for female cinematographers. Quickly to adapt and collaborate with locals, Carmen has filmed features in 16 US states and in Mexico, Cuba and Colombia.

She teaches cinematography workshops around the world as well as empowerment talks. Her past appearances include: The 8th and 9th Annual Masters in Motion Film Conference (Austin-Texas 2018 and 2019); HBO Access Mentorship Program (2018), Arri and Film Independent Project Involve: Cinematography workshop (2017), UCLA: Summer speaker sessions (2020); NAMIC: "Latino Creatives in Entertainment" (2018); HRTS Women of the West: "Diversity on Television Panel" (2018); Women Empowerment Panel-DTLA Film Festival: "Seen and Heard" (2018); STAGE 32: "Women in Entertainment Panel"; Rule the Set "Cinematography for episodic TV" (2016); ENFOCUS Cinematography workshop (2016 in Costa Rica) , Erman Baradi's Industry Panel (2019); LITEPANEL's workshop (Vegas); LITEPANEL and ADORAMA "Gemini" workshop" (New York).

Carmen is an ADFC and Imago member; a Film Independent Project Involve Fellow (2010), a Sundance Director's Lab Crew Participant (2008) and a member of the Friends of the ASC.



Robyn Watson

-

Director, WarnerMedia Distribution
Board President Women in Film & Television, Atlanta (WIFTA)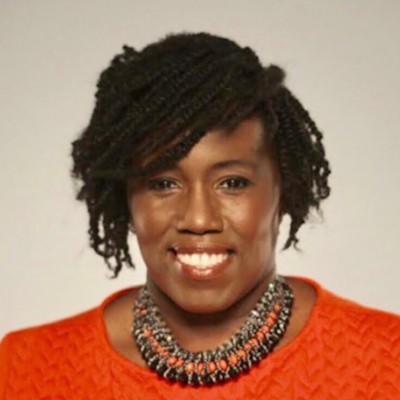 Robyn Watson is director of communications for WarnerMedia Distribution, based in Atlanta. Previous to that, Robyn was the principal owner of Watson Media Ventures (WMV), an entertainment consulting firm that advised on film, television, digital media productions and entertainment events. Prior to WMV, she spent over 17 years as a corporate communications executive at Verizon and Time Warner Cable.
Robyn has been involved in the Women In Film organization for over 10 years having served on the board of directors for New York Women In Film & Television (NYWIFT) and Women In Film and Television Atlanta (WIFTA). She is also on the board of Women In Film & Television International (WIFTI) where she serves on the Knowledge, Advocacy and Activism Committee.
Robyn graduated from Emory University and holds a master's degree in Organizational Leadership from Benedictine University.
Kristi Shuton - Creative Talent Development & Inclusion, Walt Disney Television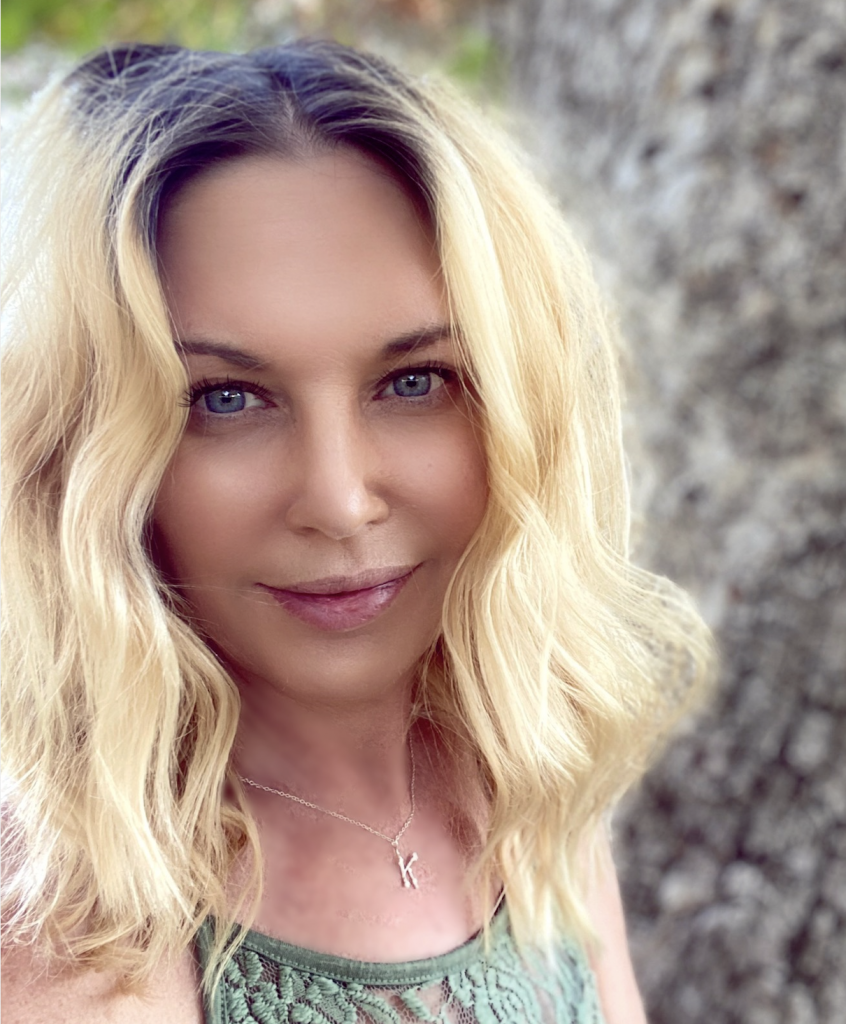 A long-time Walt Disney Television cast member, Kristi Shuton has spent time working in various positions at ESPN and ABC, joining the Creative Talent Development & Inclusion (CTDI) team in 2006. In her current role as Manager, Shuton partners with network/studio programming and casting executives to connect professionals at all levels to opportunities at WDT and beyond.
She also helps guide the WDT Writing and Directing Programs, contributing to identifying and cultivating talent, providing creative guidance and professional development. Shuton's extensive knowledge of diversity trends positions her as a key contributor, engaging with the creative community, diverse national partners and advocacy groups, as well as entertainment industry guilds.
She has served as a panelist at the annual Comic-Con International: San Diego as well as various film and comedy festivals. A Colorado native, Shuton is an avid supporter/volunteer for the Adopt the Arts Organization and mentoring creative young minds thru volunteering at school campuses and workshops. Additionally, she also serves on a non-profit Board of Directors with Hollywood music producers in support of efforts to end human trafficking. She received her Bachelor of Science in Computer Engineering from Cal State Northridge.
Amanda Toney -

Managing Director, Stage 32
As Managing Director for Stage 32, Amanda oversees operations and partnerships for the global business. She has curated over 1,500 hours of online education created exclusively for Stage 32, and works with hundreds of entertainment industry executives from around the world to serve as educators and mentors. She has spearheaded partnerships with such prestigious organizations as the Cannes Film Festival Marché du Film, American Film Market, SXSW, Austin Film Festival, Raindance Film Festival, Hollyshorts Film Festival, PGA, WGA and DGA, as well as brands such as AT&T, Peerspace, Pond5, Mandy, Bondit Media Capital and her personal favorite partnership, Tito's Handmade Vodka, which is the official vodka of Stage 32.

As a film producer, Amanda has worked on the psychological thriller What Lies Ahead starring Rumer Willis and Emma Dumont, Metaphorms, a Hungarian film, which premiered at the Raindance Film Festival and Dolphin Girl which premiered at the Oscar qualifying Hollyshorts Film Festival. She has also helped incubate Chick Fight, starring Malin Akerman, Alec Baldwin and Bella Thorne and 10-31 which is being produced by Eli Roth and Orion Pictures. She is an Executive Producer on Vagic with Amy Baer at Gidden Media, as well as My Clone's an A*Hole with National Lampoon. As a television producer, she recently sold an unscripted show to a major US network.

Amanda has spoken all over the world at the Cannes Film Festival (France), Hollyshorts Film Festival (US), Raindance Film Festival (UK), Hamburg Film Fest (Germany), Trinidad & Tobago Film Commission (Trinidad), Fest Festival (Portugal) and Harvard (US) on the business of the entertainment industry.
Moderated by Catherine Delaloye -

Founder & Executive Director, Female Voices Rock Film Festival
Catherine Delaloye is a director, producer, and writer, who is passionate about social impact and dedicates her work to empowering diverse voices. Her credits include WHERE TO NOW?, THE WITCHES OF BUSHWICK, THAT PART, and the upcoming feature film SLEEPAWAY CAMP, starring Antoni Porowski (QUEER EYE).
Growing up between Europe and the US, Catherine has a global perspective that she uniquely brings to each film and project she is a part of. This, along with her avid attention-to-detail, valuable direction, and impressive verbosity, has gained recognition in the film community. Her projects have been awarded with various honors including more recently winning the Grand Jury Prize at Barnstorm Screenwriting Contest for her script Noah & Camille. She's also won the International Honolulu Film Festival Screenplay Award and the International Los Angeles Film Festival Screenplay Award for her script THE DOLLMAKER.
Catherine founded Female Voices Rock, an organization that aims to increase the female presence in the film and TV industry. Through her organization, Catherine has raised over 200K for various film projects, creating a substantial platform for underrepresented filmmakers in the industry. The annual Female Voices Rock Film Festival has grown to be rated amongst the "Top 100 Film Festivals in the World" in just two years since its inception.
---
Let's hear your thoughts in the comments below!
Got an idea for a post? Or have you collaborated with Stage 32 members to create a project? We'd love to hear about it. Email Taylor at taylor@stage32.com and let's get your post published!

Please help support your fellow Stage 32ers by sharing this on social. Check out the social media buttons at the top to share on Instagram @stage32 , Twitter @stage32 , Facebook @stage32 , and LinkedIn @stage-32 .