Stage 32 + Netflix join forces to bring you an exclusive television pitch workshop!
For many, the holy grail of television has become Netflix. It's a titan in the industry, and with over 200 million subscribers worldwide, no one is creating and releasing original content quite like them. Just look at the recent hit show BRIDGERTON, which has already been seen by a massive 80 million households (!!) since its release. In addition, no other platform has committed to releasing more original content over the next 5 years than Netflix. And they are turning to Stage 32 to help teach our creatives and professionals exactly what they are looking for, how to pitch your material and how to create a deck that fits their standards and needs.
If you're a writer, creator or executive, getting your series onto Netflix's platform can spell success in a big way. But first there's the matter of getting your series in front of them and pitching it effectively.
It should be a comfort to know that you're not the only one who wants your series on Netflix. Netflix wants that too! Netflix execs are constantly on the lookout for exciting new voices and new series to fill their slate and that talent exists right here in the Stage 32 community.
Yet it takes more than just a good series or a good pilot script to get on Netflix's radar; you need to be able to communicate it well and pitch it in a way that will get their team excited. This certainly takes some work, but it's absolutely achievable. If you're interested in getting your show on Netflix, it's time to learn directly from the source what it will take to make that happen.
In addition, Netflix is also looking to use this opportunity to help train Stage 32's community of thousands of industry professionals that we work with to assure that all managers, agents, development executives, producers, financiers and other pros know exactly how to pitch the platform for their clients and partners.
To achieve all of these goals and give Stage 32 creatives and pros the best possible chance at success, Netflix has joined forces with Stage 32 to present a FREE and invaluable workshop on what it is that they're looking for in new shows and how you can best present and pitch your series to their executives.
In our continuing role as the leaders is democratizing the entertainment industry, we couldn't be more proud to be joining forces with Netflix to present this exclusive opportunity for all Stage 32 members and our community of thousands of industry professionals!
Mark Your Calendar!
Stage 32 + Netflix Present: Television Pitch Workshop
Thursday, February 4th at 11am PST
I'll be kicking things off, and hosting this presentation will be Stage 32's Managing Director Amanda Toney with Netflix's Director of Creative Talent Investment and Development for International Originals Christopher Mack.
In this exclusive Stage 32 workshop, Christopher will delve into what exactly makes a television pitch work at Netflix. You will learn:
The essentials you'll need to catch Netflix's eye

How to write an effective pitch document

How best to communicate your show's overview, world, tone, and characters

How season summaries should be built

How to think about and present potential episodes

... and more!
You will leave this presentation with the understanding of how to structure and present your series, not in theory, but

directly from the source.
---
See you on Thursday! Click here to Register. We cannot wait to share this exclusive insight into the Netflix pitching process with you and your friend.
The more the merrier, so do invite any of your fellow creative friends and peers on your social media channels (kindly tag us @stage32 on Instagram and Twitter), your email lists, and through your online groups to join us as well. Should any of your contacts not be members of Stage 32 already, you can send them an invite here!
---
About Your Instructor:

Christopher Mack
Director, Creative Talent Investment & Development for Netflix International Originals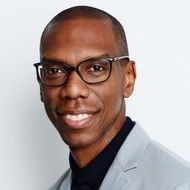 Christopher Mack is Director, Creative Talent Investment & Development for Netflix International Originals.
He was previously Senior Vice President of Scripted Content for Stage 13, overseeing all of the brand's original scripted series and development slates across multiple genres, including Emmy nominated Netflix series' SPECIAL and IT'S BRUNO. Before Stage 13, Chris headed the Warner Bros. Workshop, the writing and directing program for professionals looking to start and/or further their careers in television. Over a period of 10 years in this role, Chris curated a roster of close to 100 writers and 50 directors representing the breakthrough emerging voices working on high-profile television shows today. In addition to these responsibilities, Chris has covered hit shows such as TWO AND A HALF MEN and SMALLVILLE for the Current Programs department.
Prior to joining Warner Bros., Chris spent seven years writing on various one-hour dramas including ER, THE PRACTICE and THE NEW TWILIGHT ZONE. After graduating from Loyola Law School, Chris got his start in television at NBC Studios as an associate and he quickly rose to becoming an executive. During his time at the newly created NBC Studios, he oversaw a varied list of shows including: THE FRESH PRINCE OF BEL AIR and IN THE HOUSE, among others.
Moderated by

Amanda Toney
Managing Director, Stage 32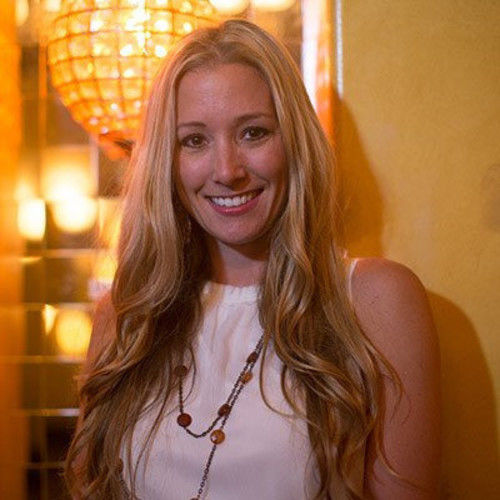 As Managing Director for Stage 32, Amanda oversees operations and business development for the global business. She has curated over 1,200 hours of online education created exclusively for Stage 32, and works with hundreds of entertainment industry executives from around the world to serve as educators and mentors. She has spearheaded partnerships with such prestigious organizations as the Cannes Film Festival Marché du Film, American Film Market, SXSW, Austin Film Festival, Raindance Film Festival, Hollyshorts Film Festival, PGA, WGA and DGA, as well as brands such as AT&T, Peerspace, Pond5, Mandy, Bondit Media Capital and her personal favorite partnership, Tito's Handmade Vodka, which is the official vodka of Stage 32.
As a producer, Amanda has worked on the psychological thriller WHAT LIES AHEAD starring Rumer Willis and Emma Dumont; CHICK FIGHT, starring Malin Akerman, Alec Baldwin and Bella Thorne, METAPHORMS, a Hungarian film, which premiered at the Raindance Film Festival. She recently a show to a major US network.
Amanda has spoken all over the world at the Cannes Film Festival (France), Hollyshorts Film Festival (US), Raindance Film Festival (UK), Hamburg Film Fest (Germany), Trinidad & Tobago Film Commission (Trinidad), Fest Festival (Portugal) and Harvard (US) on the business of the entertainment industry.
---
Let's hear your thoughts in the comments below!
Got an idea for a post? Or have you collaborated with Stage 32 members to create a project? We'd love to hear about it. Email Taylor at taylor@stage32.com and let's get your post published!

Please help support your fellow Stage 32ers by sharing this on social. Check out the social media buttons at the top to share on Instagram @stage32 , Twitter @stage32 , Facebook @stage32 , and LinkedIn @stage-32 .