Stage 32 Happy Writers: A Year of Success
The last year of Stage 32 Happy Writers has been one full of success stories, but truth be told, we haven't been the best about telling those stories. This year, we want to be better about letting you know how our pitch sessions, script coverage, consultations, contests and more are leading to Stage 32 Writer's successes every day. So let's start by celebrating your successes from 2017!
What Is a Success Story?
Selling a script outright is obviously a success. A script option, signing or staffing? Definitely. Just finishing your script is reason enough for celebration and even finding the time to sit down and write is a small success. While we're always thrilled to share stories of Stage 32 writers making script deals, when it comes to Stage 32 Success Stories, we're usually talking about Requests and Meetings that stem from pitch session consults, executive script coverage and executive phone consultations. Every read and meeting is a huge step in the process. And even if that read or meeting doesn't lead to a deal, signing or staffing, it usually provides two of the most valuable commodities in this business: an invaluable connection and an open door to submit new material. Most importantly, these situations provide the feedback and experience to help improve your craft, make your script tighter and assist you in navigating the business.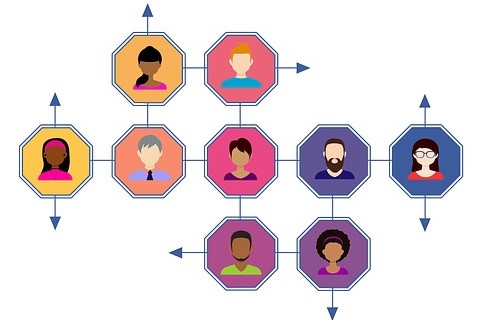 175+ Pitch Sessions
Stage 32 Writers pitched and received invaluable advice & feedback on how to improve their pitch and their material from over 175 Producers, Managers, Agents, Development Execs, and more from companies including Abrams, Atlas, Circle of Confusion, Gersh, TNT, Amasia, FX, Imagine, HBO, Art/Work and more who've worked on projects including Oscar contenders Call Me By Your Name, Dunkirk, Get Out, and Wonder Woman.
30+ Exec Readers
More than 30 execs made themselves available to read Stage 32 writer's scripts for First 10 Pages Reviews, Coverage, and Consulting. These services provide Stage 32 writers a unique way to get their script read by the executive of their choice throughout the industry including managers, agents, producers, creative executives and founding partners who would otherwise not accept unsolicited material.
500+ Requests
Pitch Sessions, Coverage, and Consulting have led to more than 500 requests for material by over 95 executives this year alone. By far the most popular requests were for scripts, but show bibles were a common ask for TV series. One of the most unique requests was an interview with a spirit medium connected with a show.
100+ Meetings
More than 100 Stage 32 writers landed meetings with producers, representation, development execs and more. Most of these came after reading requested material, but some pitches were so good execs immediately requested an introduction with the screenwriter!
The Highlights
Lynne Logan had a banner year beginning with her script, A Relative Unknown, being optioned by Higher Purpose Entertainment after a Premium Coverage with Producer Brad Wilson. They would go on to hire Lynne to write the feature biopic Undone.

Ramo Law added to their Stage 32 success stories with a few dozen requests from pitch sessions leading to multiple packaging deals including Richard Scott's screenplay Once When You Were Mine and Jim Hoey & Dani Whitehead's Saoirse.

After Amasia launched a television division earlier this year, Josh Sathre discovered Debbie Viguie's Witch Hunt through a pitch session. Debbie is meeting with their Television team soon to discuss the project.

Whitewater Films is already busy premiering a new Pilot at Sundance and shooting a new comedy feature, but Production Executive Sarah J Cornelius managed to find another great script through a pitch session and is meeting with Kevin Karp, to discuss his story, Touch the Fire.

Producer David Harris has already worked with a Stage 32 writer on the feature Desolation, but this year he made 17 requests and took meetings with 8 writers under consideration for production.

Producer Shaun O'Banion from Ravenwood Films took two meeting from his last session of the year including one with Tim Westland, writer of Saluda, for possible development, and one with Phillip Hardy in consideration for another project in development.

Producer Jennielyn Abrot from HG5 Entertainment has hired our Search For New Blood Winners, Alyssa & Griffin Devine to write 2 spec scripts for the company.

Producer Daniel Herther, a studio executive from Proxima Media has hired our Fantasy & Sci-Fi Contest winner Ben Gross to write a spec script for his production company.

VP of Film & TV Development for Panay Films Jared Iacino, has hired our Comedy Contest Winners Anthony Giubaldi & Keith Strausburgh to write a comedy spec script for Panay Films.
Join us in congratulating your fellow creatives below!
About Allen James Roughton
Allen James Roughton is the Stage 32 Happy Writers Coordinator, a screenwriter, reader and development researcher who has consulted on over 100 projects, scripts, books, comics and films and conducted research on life stories, exposés, professions and locations for major production companies.
---
Like this blog post? Please share it on social media (Facebook, Twitter, LinkedIn, email etc) by using social media buttons at the top of the blog. Or post to your personal blog and anywhere else you feel appropriate. Thank you.
As always, we welcome thoughts and remarks on ANY of the content above in the Comments section below...