Happy Wednesday, Stage 32 Community!
I hope this blog finds you safe, happy, healthy, and creative. You'll remember, I promised you free education during these challenging times to keep you entertained and to provide up-to-date, no BS information regarding how the industry is handling business during quarantine. I believe we've delivered some compelling and thoughtful panels, roundtables and even a live, online table read. And now we're ready to do it again by bringing you another free, live, virtual event featuring some of the top professionals in the business.
This Friday (5/1), join us for a roundtable discussion on the current state of television writing, development and production, as the industry adapts to a new landscape during the COVID-19 pandemic as well as during a continuing battle between the WGA & ATA.
Registration for this event is completely FREE. All you have to do is click the registration link below and show up.
I look forward to seeing you there!

RB


The Current State of the Television Industry During COVID-19 - A Roundtable Discussion
In this roundtable discussion you will hear the point of view of a production company (Tracy Mercer, Senior Vice President, Television at Amasia Entertainment), a television packager (Stuart Arbury, Director of TV & Episodic Content at Ramo Law), a literary manager (Raquelle David of Elevate Entertainment), and a writer, producer, & Founder/CEO Stage 32 (Rich "RB" Botto), all hosted by producer, writer, and the Director of Script Services (Jason Mirch).
You will hear from top industry professionals that can offer thorough points of view from multiple facets of the entertainment business:
Raquelle David

- Literary Manager, Elevate Entertainment (Elevate Entertainment is a full- service Hollywood Talent and Literary management firm that represents Oscar-nominated Taylor Sheridan, creator of the hit Paramount series, "YELLOWSTONE")
Tracy Mercer - Senior Vice President, Television, Amasia Entertainment ("DARK SHADOWS" reboot at The CW, "BECAUSE THE NIGHT" based on the James Ellory book, "WOLFE")

Stuart Arbury

- Director of TV & Episodic Content , Ramo Law

Richard Botto

- Writer/Producer, Founder & CEO, Stage 32

Jason Mirch

- Writer/Producer, Director of Script Services, Stage 32
Mark your Calendar!
The Current State of the Television Industry During COVID-19 - A Roundtable Discussion
Friday, May 1st at 1 pm PST
Stage 32 is proud to be putting the "social" in #SocialDistancing.
Please share this event on your social media and tag @stage32 on Twitter and @stage32online on Instagram.
Meet the Panelists:
Raquelle David - Literary Manager, Elevate Entertainment
Raquelle David is a Producer and Literary Manager with Elevate Entertainment, a full-service Talent and Literary Management firm.
Elevate Entertainment is a full- service Hollywood Talent and Literary management firm. Elevate manages a small but strategic client list from all over the world to bring back the true meaning of personal management. By accessing only the highest level of contacts within the TV and Movie industry, it succeeds as one of the most powerful boutique management firms in Hollywood.
Elevate also works with masters of the craft behind the camera and on the page, including the Oscar-nominated Taylor Sheridan, writer of SICARIO, HELL OR HIGH WATER, WIND RIVER, and the Paramount series "Yellowstone". Other clients include Alexa Alemanni ("The Librarians", "Mad Men"), Robin Aubert (RAVENOUS), Graham Reznick (BUSHWICK), Brian Kelly ("Outlander", "Downton Abbey", "Torchwood"), Charles de Laurzirika (BLADE RUNNER, THE MARTIAN), Mary Cardenas ("Shameless", "Supergirl"), and Jesse Fox Chaney (EASY A, IRON MAN).
Raquelle David has worked across independent film and television as a producer as well. Her multiple film credits have garnered a number of accolades including nominations for Palme d'Or at the Cannes Film Festival, Australian Academy Cinema and Television Arts (AACTA) Award and the Screen Producers Australia Award. Raquelle previously worked for Goalpost Pictures, Seven Network, Screen New South Wales in Australia and Rhombus Mediain Toronto, Canada, under the tutelage of producer Niv Fichman (THE RED VIOLIN, ENEMY, BLINDNESS).
Tracy Mercer - Senior Vice President, Television, Amasia Entertainment
Tracy is Amasia Entertainment's Senior VP of Television. She joined Amasia in 2017. Currently, Amasia is in development at The CW with a sequel series to Dan Curtis' classic, DARK SHADOWS, to be showrun by Emmy-winner Mark B. Perry. Additional shows in development include BECAUSE THE NIGHT based on the James Ellory book, WOLFE— A contemporary mystery thriller series inspired by a Patricia Highsmithian author, a Francis Perkins miniseries about the trailblazing woman known as FDR's conscience, and a sexy CIA actioner created by SPYGAME writer Michael Frost Beckner.
A graduate of Pepperdine University, Tracy began her film in production before working as a personal assistant to actress, Jennifer Aniston. Tracy assisted Aniston in production during three seasons of FRIENDS, and several feature films. After working as a script analyst for producers Jennifer and Suzanne Todd at Team Todd, Tracy took a story editor position with producer Rob Fried at Fried Films; there she worked on projects including THE BOONDOCK SAINTS, and HBO'S, WINCHELL. Tracy next joined producer Dan Halsted at Halsted Pictures, who was then partnered with Oliver Stone, where she worked in development on TNT's WITCHBLADE and films including ANY GIVEN SUNDAY and THE ART OF WAR.
Tracy was next hired by her childhood hero, Gale Anne Hurd, at her company, Valhalla Motion Pictures. She rose through the ranks to become Senior Vice President and Head of Development. At Valhalla, Tracy was the executive in charge of production on the PBS award-winning documentary, TRUE WHISPERS: THE STORY OF THE NAVAJO CODETALKERS and helped develop Ang Lee's HULK, Marvel's THE PUNISHER, and Karyn Kusama's AEON FLUX.
After four years at Valhalla, she headed up development for Academy Award-winning actor Morgan Freeman's Revelations Entertainment, where she was involved in the development of films including INVICTUS, directed by Clint Eastwood, and 10 ITEMS OR LESS, directed by Brad Silberling.
Of all of her work at Revelations, she is most proud to have been instrumental in setting up, developing, and serving as an executive producer on the pilot of CBS' hit series, MADAM SECRETARY. Working with TV showrunner Barbara Hall remains a career highlight. Tracy was a producer on 60 episodes of MADAM SECRETARY before moving on from Revelations to launch Amasia's TV division.
Stuart Arbury - Director of TV & Episodic Content, Ramo Law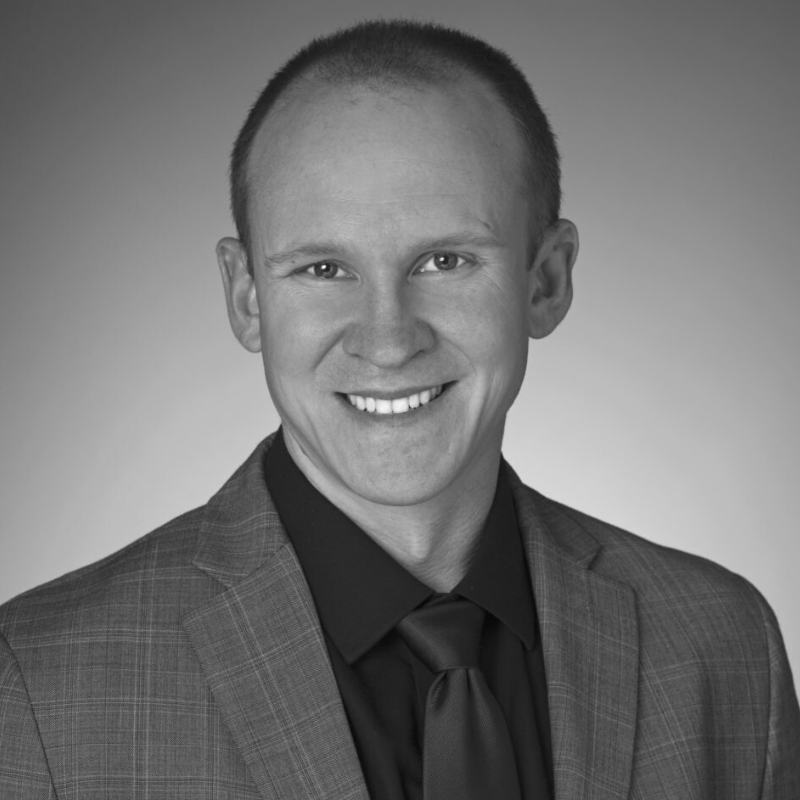 Stuart Arbury joined Ramo Law in 2017 as a television executive, where he collaborates with clients to review, develop, package, and take out series projects, both scripted and unscripted. Arbury's background includes executive posts for producers and buyers in television, digital and features. Prior to joining Ramo Law, Arbury was Director of Development at Canvas Media Studios (StyleHaul's VANITY) and Captivate Entertainment (THE BOURNE IDENTITY franchise). His responsibilities for both included originating and acquiring projects, working directly with writers, actors, directors, representatives, and studio executives. Arbury was also a Creative Executive for Dimension Films, spending two seasons overseeing on-set duties for MTV's SCREAM series, based on the hit horror franchise.
Richard Botto - Writer/Producer, Founder & CEO, Stage 32
I am the Founder and CEO of Stage 32. I started my creative career as an actor in New York and moved into screenwriting and producing upon moving to Los Angeles. On the screenwriting side, I am represented by David Greenblatt of Greenlit Creative. A film based on my script, THE END GAME, is currently in development at Covert Media. My TV pilot, THE SALTON SINK is being produced by an Emmy award-winning producer and is currently packaged with A-list talent. I have 2 other features in active development and recently broke ground on a new screenplay for Zero Gravity.

As a producer my films have played at dozens of festivals including the Sundance award-winning feature, 'Another Happy Day', starring Ellen Barkin, Demi Moore and Kate Bosworth, written & directed by Euphoria creator Sam Levinson, the road trip thriller 'What Lies Ahead', starring Rumer Willis & Emma Dumont, the documentary 'Crutch' and the upcoming 'Rain-Beau's End' starring Ed Asner and Sean Young. I am an Executive Producer on 'Vagic' with Amy Baer at Gidden Media and 'My Clone's an A-Hole' with National Lampoon. I have also produced a variety of award-winning short films, including 'Metaphorms', a Hungarian production which screened at the Raindance Film Festival. I have also produced the popular online digital comedy series, 'Becoming Jiff', which was released by Samuel Goldwyn Films.

I am the author and audiobook narrator of 'Crowdsourcing For Filmmakers: Indie Film and the Power of the Crowd' which was published by Focal Press/Routledge under the American Film Market Presents banner and quickly became one of their best-selling titles. The book is currently being used as the curriculum for the very first film crowdsourcing class to be taught at a film school in the U.S. at the University of Central Arkansas. The book has garnered over 100 5-star reviews and has hit #1 in 6 different film and business-related categories on Amazon and Audible. It is available for Kindle and paperback at Amazon. The audiobook can be downloaded for free on Audible.

For the last 9 years, I have run Stage 32. Stage 32 is the world's largest online platform connecting and educating film, TV & digital creatives and executives worldwide. Through Stage 32 I have helped incubate hundreds of film, TV and digital projects. Some recent notable projects include 'Chick Fight', starring Malin Akerman and Alec Baldwin, Kevin Connolly and Bella Thorne, produced by Yale Productions and Ramo Law, and '10-31', produced by Eli Roth and Orion Pictures.

As an actor, you can see me in 'On the Corner of Ego and Desire" which premiered at the Raindance Film Festival and is now available on Amazon.

I have been a teacher, mentor, moderator and panelist at such festivals, conferences and institutions all over the world including Cannes (France), Sundance, Tribeca, SXSW, Raindance (England), FEST (Portugal), Trinidad and Tobago, Hamburg (Germany), AFM, PGA, WGA, DGA, Columbia, Harvard, USC and more on the subjects of filmmaking, producing, screenwriting, independent film, entrepreneurship, business, social media, marketing, crowdfunding, and crowdsourcing.
Your Moderator:
Jason Mirch, Director of Script Services, Stage 32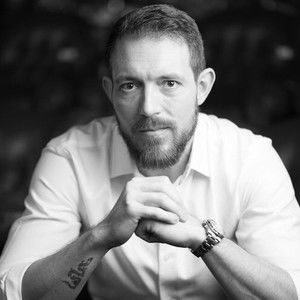 Jason Mirch is a feature film and television producer and executive with over 15 years of experience. Jason also serves as the Director of Script Services at Stage 32 where he works directly with screenwriters, filmmakers, and leading industry executives.
In addition to his work with Stage 32, Jason runs production and development for a company which produced low-budget genre pictures for an international audience, as well as serves as a business advisor to a successful post production vfx company which contributed to The Peanut Butter Falcon, Crawl, Martin Scorsese's Silence, Arctic, and Let them Talk for Steven Soderbergh and HBO.
Most recently, he produced a 3D animated feature film starring Jacob Tremblay, Emmy-winner Christopher Lloyd, Oscar-winner Mel Brooks, Emmy-winner Kenan Thompson, and Emmy-winner Carol Kane.
Mirch was the Head of Feature and Television Development at Image Nation, a finance and production company based in Abu Dhabi, UAE. There, he supervised the Image Nation contributions in the development of Flight, The Help, The Best Exotic Marigold Hotel, Contagion, Careful What You Wish For, Ghost Rider 2, and 100 Foot Journey.​
Prior to his work at Image Nation, Mirch was Co-Head of Development at Storyline Entertainment (Oscar-winning Chicago, Footloose, The Bucket List) where he developed a slate of feature film projects for New Line, Paramount, Summit Ent., and CBS/Paramount. He also developed and sold television projects and mini-series to CBS, NBC, Fox, ABC, and Lifetime.
He has lectured on all areas of filmmaking, speaking on panels at the Producers Guild of America, Austin Film Festival, the Harvard Screenwriting Group, American Film Market, University of Southern California Film School, Chapman University School of Film & Television, NYU, as well as several international film festivals and markets. In addition, he has consulted brands, including Burberry and Creative Artists Agency.
Mirch graduated Cum Laude from Chapman University's School of Film and Television, where he received a B.F.A., in Film Production, with an emphasis in Writing and Directing. He was mentored by Academy Award Winning Writer/Director David S. Ward and is the winner of Chapman University Student Filmmaker Award, for Best Director for his film Ally.
---
Let's hear your thoughts in the comments below!
Got an idea for a post? Or have you collaborated with Stage 32 members to create a project? We'd love to hear about it. Email Taylor at taylor@stage32.com and let's get your post published!

Please help support your fellow Stage 32ers by sharing this on social. Check out the social media buttons at the top to share on Instagram @stage32online , Twitter @stage32 , Facebook @stage32 , and LinkedIn @stage-32 .