When you are a creative entertainment professional, you never know when inspiration might spark your next film. If you have ever had the pleasure of attending a film festival, you are undoubtedly familiar with the live-wire electricity that flows through festival screenings. The energy and inspiration are so tangible, you feel like you can literally walk right out of the theatre and start filming your next movie!
Well, in the case of our fearless leader, Stage 32's CEO Richard "RB" Botto and fellow filmmaker Alex Ferrari from Indie Film Hustle, that is exactly what they did while attending Sundance Film Festival.
That's right, RB, Alex, and their collective team of entertainment creatives filmed an entire feature film, On the Corner of Ego and Desire, in one week during Sundance.
The results are hilariously entertaining with our very own RB acting in a major role in the film, and the lead actress Sonja O'hara getting signed to WME as a result!
This was a collaboration years in the making and a film that personifies the collaborative spirit that Stage 32 stands for. In summary, the conversation went something like this:
Alex: "RB, I want you to play a role in my movie."
RB: "Can I see the script?"
Alex: "I don't have a script. I have a scriptment."
RB: "What in the hell is a scriptment??"
Alex: Do you trust me and do you trust that I have some talented creatives involved? Are you in or are you out?
RB: "I'm in."
It turns out Alex's "scriptment" is a script/treatment that was a general outline of how he wanted the film's narrative to go. He relied on the cast and crew's innate ability to collaborate and improv to get to the ultimate goal, a finished film.
What started out as a determined film experiment during Sundance, resulted in a premiere at the Raindance Film Festival later that year, as well as a screening at Hollyshorts in the TCL Theater in Hollywood. You truly never know where networking may take you, and Stage 32 is proud to be a vessel for establishing, and building these profound creative connections.
Now, with Sundance 2020 in full swing, it is only fitting to be releasing On the Corner of Ego and Desire, two years after it was filmed in Park City Utah, right in the thick of Sundance 2018. No matter what hat(s) you wear in the entertainment industry, you are sure to get a kick out of this instant cult-classic full of inside-jokes about the business we call show.
Richard Botto, Sonja O'Hara, Rob Alicia in On The Corner of Ego & Desire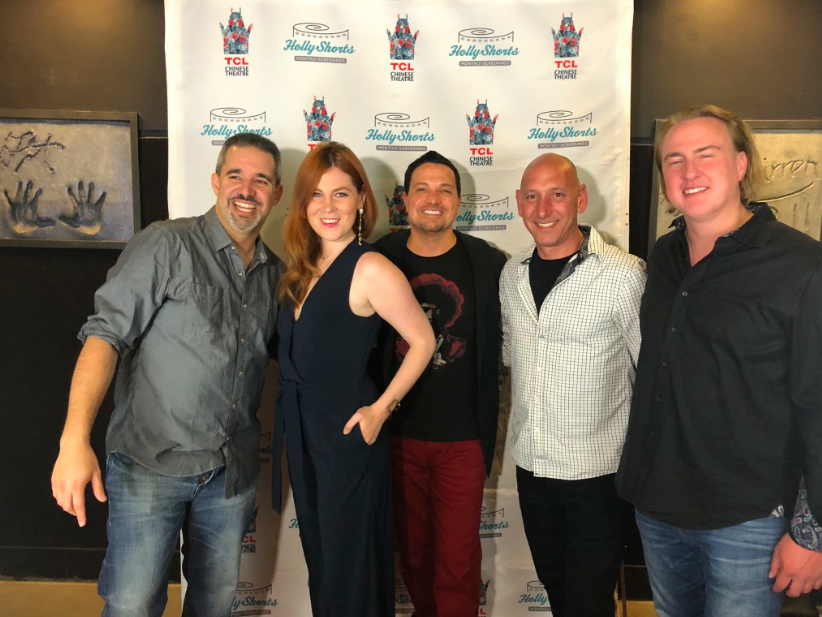 The TCL Premiere of On the Corner of Ego and Desire
Alex Ferrari, Sonja O'Hara, Richard Botto, Bradley Scott & Jeff Nutting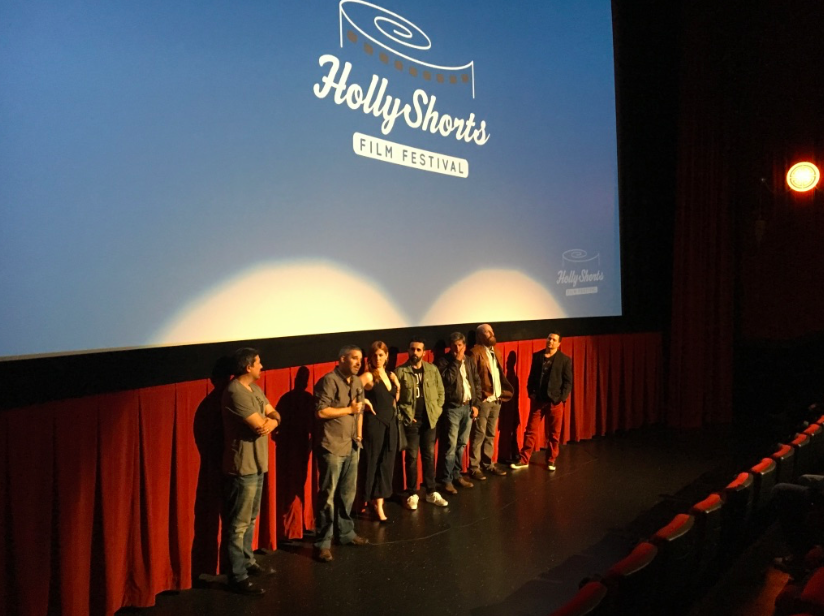 Q&A with the cast and crew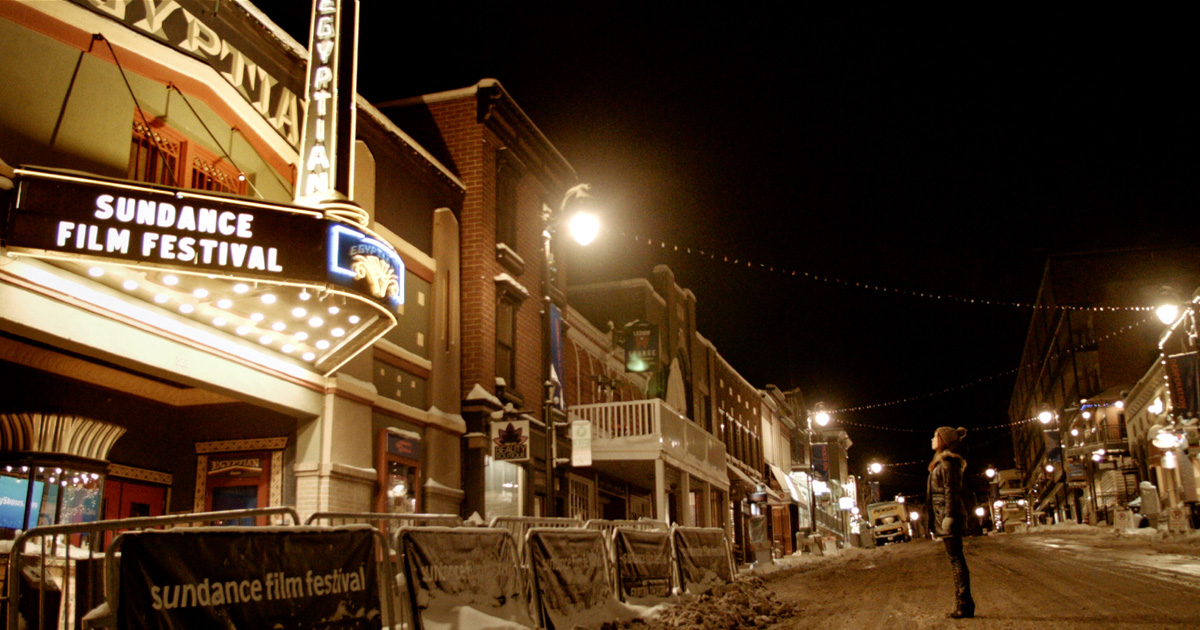 Production Still from On the Corner of Ego and Desire
About On the Corner of Ego and Desire
Three hapless independent filmmakers make the trek to the Sundance Film Festival and go through absolute hell in search of the elusive producer that is supposedly going to buy their independent feature film all within 24 hours. With a producer who stole money from his mother's retirement account to fund the film to a director who thinks she's the next Francois Truffaut to an actor/editor who is a doormat for everyone, this motley crew of misfit filmmakers have a tough time navigating the chaotic world of the Sundance Film Festival. Ignorance foolishness and above all ego drive the team to implosion as they struggle to realize their filmmaking dreams.
How to Watch On the Corner of Ego and Desire
Laugh along with three independent filmmakers on their journey to distribute their film at Sundance. You can watch On the Corner of Ego and Desire on Amazon, Apple TV, or Tubi TV.
---
Let's hear your thoughts in the comments below!
Got an idea for a post? Or have you collaborated with Stage 32 members to create a project? We'd love to hear about it. Email Taylor at taylor@stage32.com and let's get your post published!

Please help support your fellow Stage 32ers by sharing this on social. Check out the social media buttons at the top to share on Instagram @stage32online , Twitter @stage32 , Facebook @stage32 , and LinkedIn @stage-32 .