Happy Saturday Stage 32 Community!
Today is Saturday, right? What day is it?! How long have we been in quarantine?! Time is starting to feel a little like this...
Name that Classic Movie!
Worry not folks, because Stage 32 is committed to bringing you entertainment, education, and community from the comfort and safety of your own home. Over the past several weeks, we have had the supreme pleasure of hosting a number of live digital events!
We sipped cocktails in our respective homes and laughed during our Virtual Table Read & Happy Hour.
We dropped some epic knowledge and inspiration in our COVID-19: State of the Entertainment Industry Chat.
Our fearless leader and CEO Richard "RB" Botto answered over twenty of your questions in his Ask Me Anything: Quarantine Edition.
Writers from all over the world pitch their projects live in our Global Writer's Room Pitch Tank.
We had thousands of folks join us live for these events, and we are very excited to announce you can now watch them all on-demand at any time from the comfort of your couch/bed/kitchen counter! So grab the libation of your choice, a tasty snack, and get ready for some major motivation, inspiration, and education - Stage 32 style!
Click Here to Watch "Ask Me Anything: Quarantine Edition" with Stage 32 CEO RB!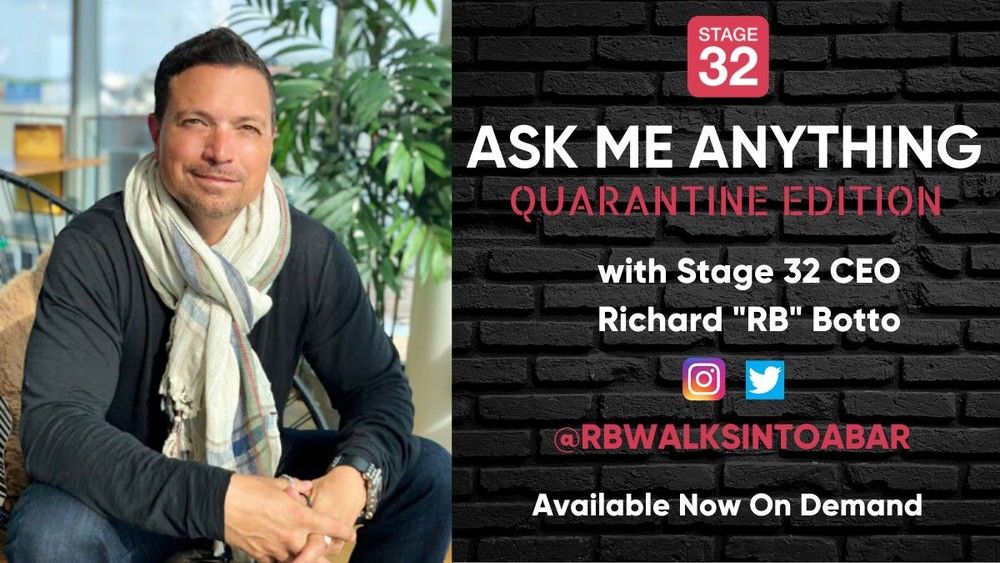 Click Here to Watch COVID-19: State of the Entertainment Industry
Click Here to Watch the Global Stage 32 Writer's Room Pitch Tank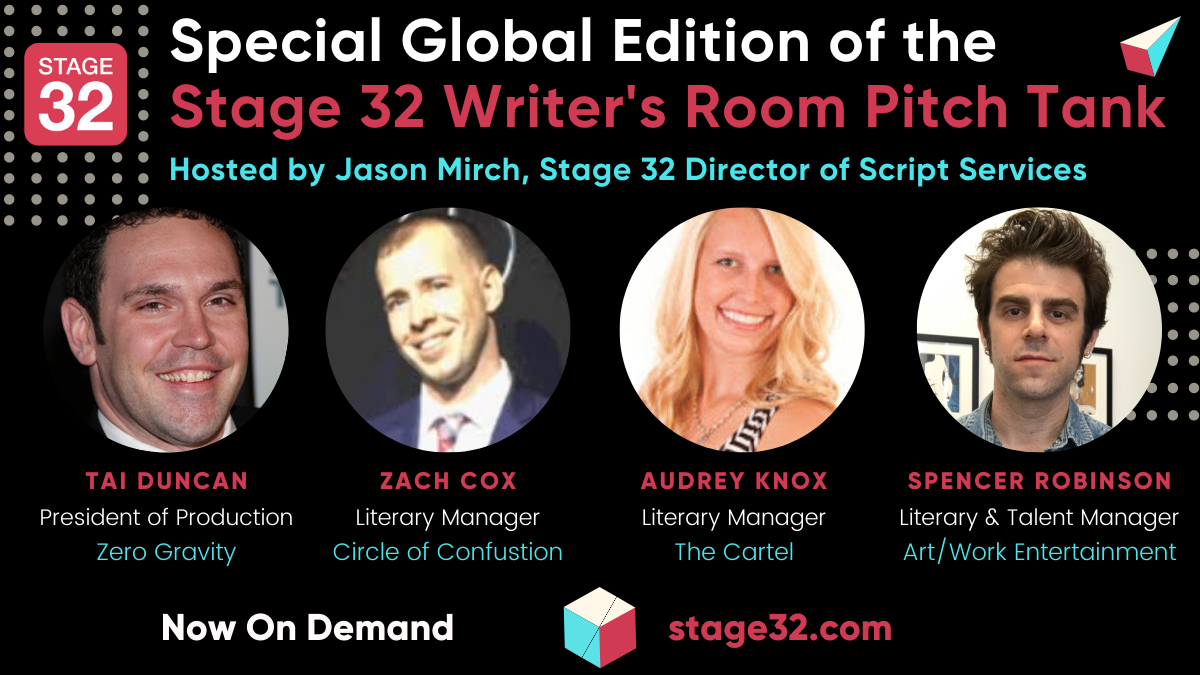 Click Here to Watch our Virtual Table Read with Cast Q&A
Know someone who could use some inspiration and entertaining education? Share this with them! Share this post on your social media! We can stay creative, together.
What other virtual entertainment industry events do you want to see/participate in? Comment below!
Stage 32 is putting the "social" in #SocialDistancing.
---
Let's hear your thoughts in the comments below!
Got an idea for a post? Or have you collaborated with Stage 32 members to create a project? We'd love to hear about it. Email Taylor at taylor@stage32.com and let's get your post published!

Please help support your fellow Stage 32ers by sharing this on social. Check out the social media buttons at the top to share on Instagram @stage32online , Twitter @stage32 , Facebook @stage32 , and LinkedIn @stage-32 .