Do you have a great voice you believe can help you book more work?
If you're considering building a career with your formidable vocal pipes, you should know that there are some tips and business building techniques that can help you mold that raw talent into a golden opportunity.
Curious to know what strategies successful voice over actors rely on? Voices.com, the world's largest online marketplace for voice actors, recently compiled survey data from actors and vocal coaches around the world to illuminate what successful voice actors engage and invest in for a successful career. The result is a comprehensive report that was just released, simply titled "How to Become a Successful Voice Actor."
The top findings of the report focus on how successful voice actors apply themselves differently than beginners or newcomers do to build their skills and their business, and are outlined below to help you get to the next stage of your vocal career.


A few simple strategies can help you take your voice acting career to the next level.

1) Voice Over Talent Development - Coaches Hold Keys to Greater Earnings
Raw talent is a wonderful asset, but when it's honed by the skilled techniques provided by an experienced voice over coach, that's when the rubber hits the road, so to speak, on the path to voice over success.
For example, on Voices.com alone, voice actors who list on their profiles that they've received training:
Make 13% more on a job-per-job basis
Book 21% more jobs
As a further testament to the importance of ongoing education, voice over coaches also put their money where their mouth is, with 71% of coaches receive coaching themselves.
If you've yet to meet your perfect mentor, the good news is that geography doesn't have to be a barrier. 85% of voice over coach survey respondents indicated that they offer remote, online coaching. You can start your journey by having an introductory call or Skype session where the two of you can assess if you're the right fit.
2) Voice Over Home Recording Studio Tech - Affordable, Quality Gear Gets the Job Done, Better
All the talent in the world isn't likely to save you from a poor quality recording. When you're auditioning for jobs, your audio will be played alongside other auditions from other voice actors. If your performance isn't supported by the equipment and software designed to bring out the best in your unique voice, you may fade away into the noise.
Luckily, investment in a home studio doesn't need to be substantial to yield excellent results. Survey results show that the range of professional equipment that successful voice actors choose is actually vast.
Understanding which gear professional voice actors are using can act as a guidepost as you acquire gear that meets or exceeds an acceptable standard.
Here's what pro actors said they used:
Top 5 Most Popular Types of Microphones for Voice Actors:
In order of popularity:
Condenser (41%)
USB (40%)
Cardioid (8.5%)
Dynamic (7%)
Ribbon, Omni, Figure 8, Other (3.5%)
Top 4 Microphone Brands
Blue (23%)
Rode (19%)
Audio Technica (13%)
Other (45%)
5 Most Popular Audio Recording Software Brands
According to data on voice actor profiles on Voices.com, these are the most popular software programs:
You can see more popular voice over gear and software choices in the full report.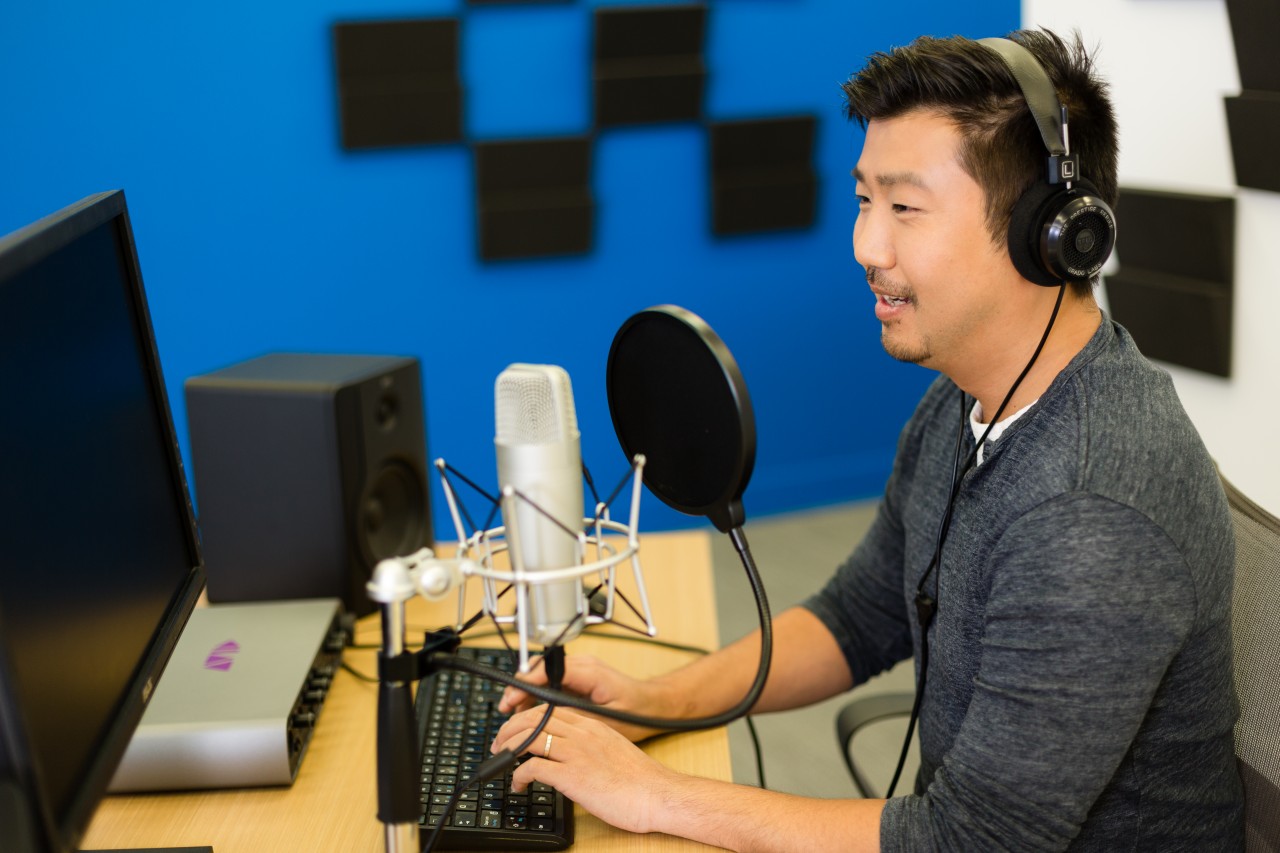 Try to find recording equipment that works best for your specific vocal qualities.

3) Voice Over Business Plan Development
Voice over business planning is just as in depth and complex as the craft of acting itself. Whether a voice actor is represented by an agent, has a manager, or is operating solo, there are many elements that need to be considered in order to build a successful business. After all, voice actors are often considered entrepreneurs, in addition to being artists!
Some voice acting business components that need to be considered in order to book gigs include:
Voice Over Demos
Auditions
Online Branding and Presence
Client and Voice Actor Referrals
Expanded Service Offerings (what a voice actor offers beyond voice over, such as editing services, etc.)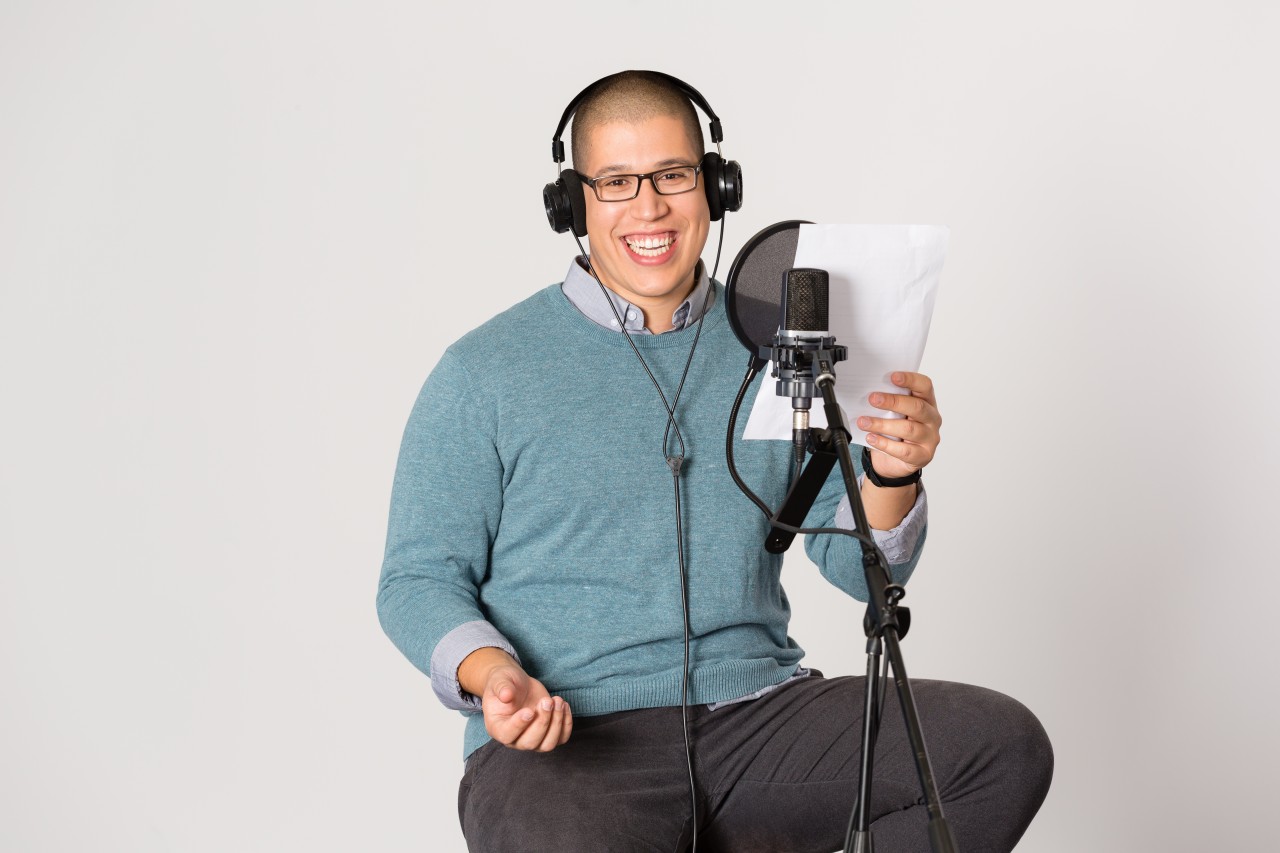 Auditioning frequently plays an important role in your voice over success.

Auditions
Survey results revealed that beginner voice actors spent twice as much time recording auditions in order to build their business, for a ratio closer to 2:1 between time spent auditioning vs. working on jobs. Further to this, 87% of beginner voice over artists spend just under 10 hours a week auditioning and less than 5 hours a week recording jobs.
As voice actors gain experience and move to the professional level of their career in the field, they start to divide their time more equally between auditioning and completing booked voice over jobs - approximately a 1:1 ratio recording auditions vs. recording jobs.
Also, interestingly, there seems to be a magic number when it comes to daily auditions: 7. Voices.com internal data shows that voice actors who audition 7 or more times a day make approx $20,000 more per year than voice talent who audition less than 7 times a day.
This all means that to find success, time needs to be taken to audition as much as possible early on, getting to the point that your time is streamlined and balanced between finding work and booking work - and getting paid.
Demos
Voice over demos are a voice actor's calling card and undoubtedly one of their best assets.
When it comes to adding voice over demos, more is more. In 2017, Voices.com found that those voice actors who had 7 or more different demos uploaded to their online profile experienced:
290% increase in hire rate
312% increase in earnings
300% increase in being 'favorited' by listeners (Clients use a 'favoriting' feature when they want to short list demos as a way to stay organized and connected to voice actors whose voices they like)
One explanation as to why having more demos results in better career traction may be that when voice actors create a demo for each of their specific skill sets (e.g. a French demo, commercial demo, narration demo, etc) - and properly tag them - these voice actors are becoming more easily found for specific projects.
Plus, because voice actors typically only have a window of seconds to win over potential clients, the listener needs to be grabbed right away by a sound that matches exactly what they're looking for. Having a long demo that integrates many styles and performances into one recording just won't do; if the listener doesn't hear what they're looking for right away, they'll move on. That's why those looking to find success in the field need to serve up clearly labelled and focused demos. Actors will be then hitting two birds with one stone, getting the most from the listener's attention span while also meeting their expectations.

Keep Learning
There are many more tips, tricks, facts, and expert insights when it comes to booking work in the voice over industry, so take the time to continually arm yourself with information, even after you've found a spot for yourself in voice over.
For those looking to break in, there's a lot to learn, but by highlighting these tried and true strategies and practices, as well as providing expert tips and tricks, this information aims to help every voice actor along their journey to achieve new levels of success.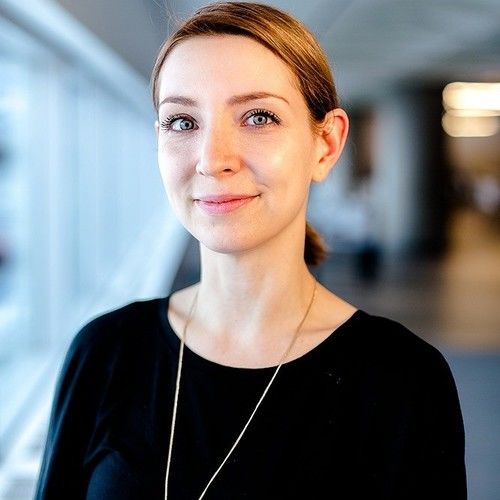 Tanya Chopp is the Content Marketing Manager at Voices.com,
where she manages the production and amplification of content
across various mediums: from blog posts and social media, to
podcasts and thought leadership articles for, and about, creative
industries. Tanya holds a Bachelor of Science degree, as well as
a post-graduate diploma in Public Relations from Western University.
Over the course of more than a decade, Tanya has used the art of
communication to bring informative, educational and inspirational
stories to the masses.
---
Like this blog post? Please share it on social media (Facebook, Twitter, LinkedIn, email etc) by using social media buttons at the top of the blog. Or post to your personal blog and anywhere else you feel appropriate. Thank you.
As always, we welcome thoughts and remarks on ANY of the content above in the Comments section below...