Our Stage 32 Founder & CEO, RB, was thrilled to be a speaker this weekend at the iTVFest in Vermont featuring HBO, 3 Arts Entertainment, Comedy Central, IFC, Bravo, Buffalo 8 and more. ITVFest (the Independent Television Festival) is a worldwide community of television creators, executives, agents and fans responsible for discovering the best new television programs created on independent (aka, non-network) budgets. Unlike big city festivals where it can be difficult to interact with the right people, ITVFest in Vermont offers a unique opportunity to meet fellow professionals and make these lasting connections that can lead to prosperous careers.
RB was proud to present a panel on Crowdsourcing for Creatives, moderated by our very own Stage 32 Educator Joleene Moody, which was incredibly well received by everyone who attended! Afterwards RB signed copies of his new book, Crowdsourcing for Filmmakers (now available on Amazon), at the Northshire Bookstore. A special thank you to all who attended the signing, it was a night to remember! And, a special thank you to all the staff and volunteers who put together iTVFest. The winners will be moving forward to development meetings with HBO!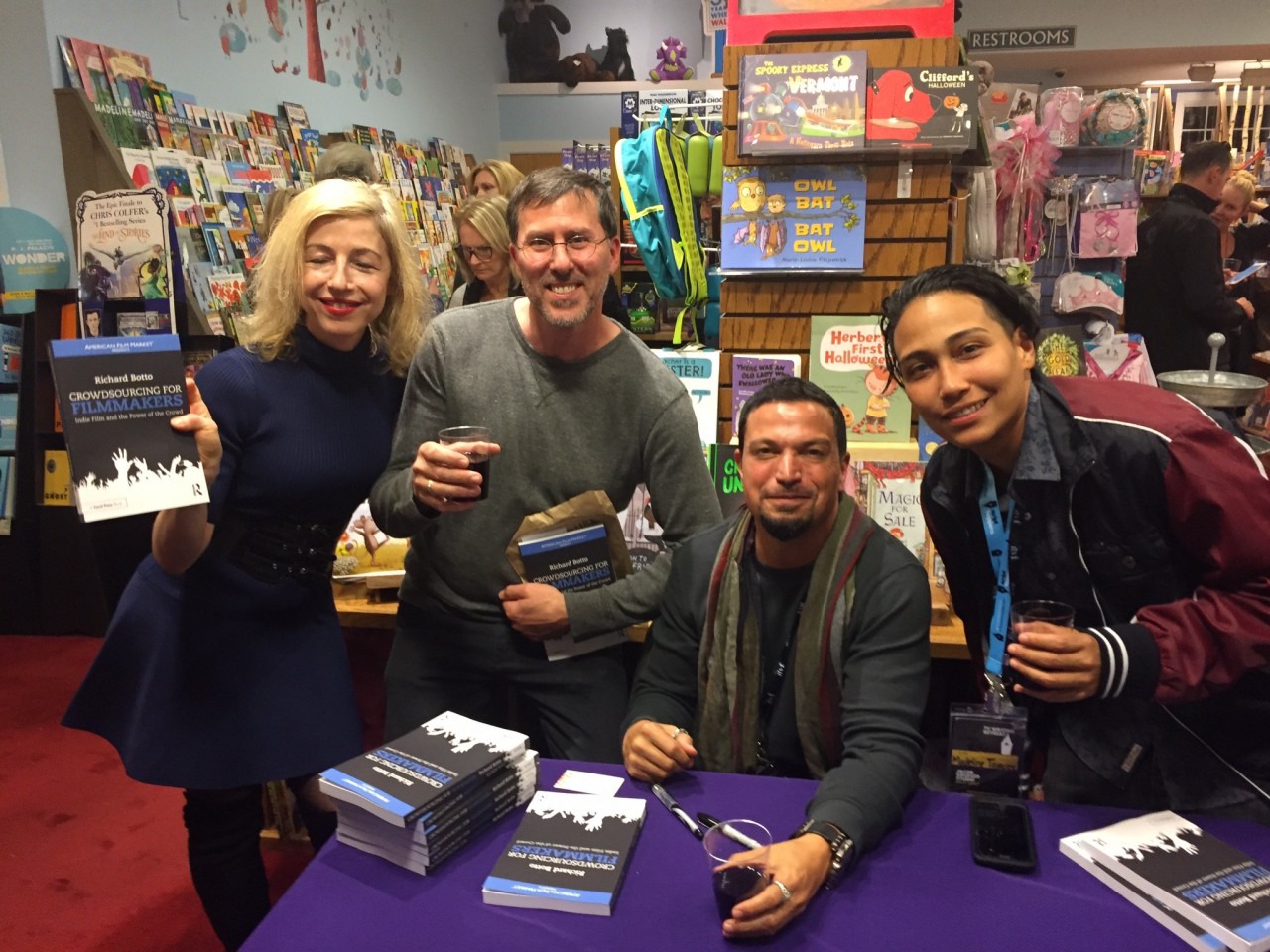 ---
Like this blog post? Please share it on social media (Facebook, Twitter, LinkedIn, email etc) by using social media buttons at the top of the blog. Or post to your personal blog and anywhere else you feel appropriate. Thank you.
As always, we welcome thoughts and remarks on ANY of the content above in the Comments section below...