The most important thing in life is showing up. I am blown away by your ability to show up. (Keanu Reeves, Hard Ball)
Prologue
Primarily being a writer, and one who does a lot of historical research, I spend a lot of time alone. So, when I'm hired as an actor, director, storyteller, or teacher, it gives me an opportunity to test my philosophies of keeping motivated and inspired and doing the same for others.
For three weeks in June I toured as Marxist revolutionary Che Guevara in a form called Modern Chautauqua, which involves about 18 months of intensive research, the writing and performance of a 45-minute monologue, and 20 minutes answering questions from the audience, first as the historical persona and then as the scholar-performer. It also involves conducting related workshops.
During the tour, I was able to test the principles behind Showing Up. As I get older, I want to be out acting, directing, and teaching more than ever before. Which means making the most of opportunities.
I was surprised and energized by the effect of practicing the seven principles behind fully Showing Up shared in this article. Several opportunities have come my way, and the energy of what these principles allowed me to accomplish has yet to diminish.
Being asked to write about it for Stage 32 is proof enough of that.
So here's what I practiced, based on 30 years of putting myself out there as a Creative.
1. Learn to Say Yes to Life
Six years ago I received an email that put this essential aspect of Showing Up foremost in my career. I was offered third lead in a remake of a classic horror film. It meant juggling my editing business, theatre company, and several writing projects while being on location for three weeks, shooting for long hours. Without hesitation—and quite out of character—I said yes. It was a knowing that this would be about more than just doing the film. Turns out, I was right. So pay attention to intuition when making decisions. The juggling wasn't easy—I fell asleep at the wheel for a split second driving home for a few days after being awake for 29 hours—but the experience opened several doors. My saying yes to the three-week tour as Che had similar sacrifice and success.
Saying Yes to Life means being able to audition anytime, anywhere, and giving it all you've got. By audition, I mean acting auditions, pitches, video chats, interest meetings—any time there's an opportunity to show your stuff and score a gig. As I've said elsewhere, it might mean dressing up in full pirate regalia and auditioning in a kitchen in a small town for strangers (I did that—it's worked out well.) Point is, let no opportunity come and go without giving it 100%.
2. Be Your Most Authentic Self, No Matter the Risk
Authenticity, a concept I learned from Brené Brown, is crucial. In this time of social media trolling, othering, and at times disingenuous practices of PC behavior—which often fly in the face of good, honest art that provokes thoughtful, respectful discussion—it is harder than ever to be Authentic, because the risks are greater and the use of Persona for personal and professional gain is everywhere.
But Authenticity is essential to Showing Up. Start by knowing why you're there. What are your motivations? We of course need money to eat and for the value it assigns to our work, but if that's your only reason, it's a guarantee you'll be In-Authentic. You'll say what they want to hear, compromise your work to please, and you won't be particularly memorable. You'll be another in a long line…
A core piece of being Authentic is seeing every chance to work—to be in front of an audience, cast, or group of students; to have someone read or see my work; to have someone ask my advice—as a Privilege. A lot is made of established actors believing their current job is their last one. But that's not all I'm saying. It's about Fearlessness in being the Real You. Don't Pretend. Say what's on your mind—which of course needs to be well thought through and based on the tangible facts and skill sets you've accumulated through learning your craft—and do it because you are making the most of this opportunity, because you know it could have gone to someone else.
Practice Don Miguel Ruiz's "Four Agreements." The first is: Be Impeccable with Your Word. Don't gossip, say what you mean, and follow through, and know that words have power. Choose them wisely.
The best way to Be Impeccable with Your Word is being Authentic. Better to be yourself and do your best and not get called back because it wasn't a good fit than be seen as a kiss-ass.
Authenticity means being respectful to support staff, tech people, and everyone else. I learned my lesson at 16 when I was rude to the lighting tech for a play I was in. During my big number, the spotlight "malfunctioned." I got the message loud and clear. And just last month, a fellow Creative told me how he has funds coming into his production company and incredible opportunities as an actor because he talked to a fellow extra on set during a break. Turns out the "extra" was the executive producer—who liked to quietly be on set to monitor things.
My fellow Creative is one of the most Authentic people I know.


3. Believe With All Your Heart That Feedback Makes You Better
One of the challenges in bringing Che's considerable complexities to life was learning enough Spanish to make the performance authentic, which included a strong accent. Having never learned Spanish, I was blessed to have two fluent troupe members. They coached and corrected me through rehearsals and performances.
Each time, they would apologize for doing so.
Their need to apologize taught me a lot about our business and the world. My response was, "Why apologize? I want to be the best I can and you're helping me get there!" The same occurred when someone pointed out when I was playing an emotional note too long or missing an opportunity to illuminate an aspect of the character. My ability—my desire—to receive and incorporate feedback not only elevated my performances, it held me in good stead with my fellow performers and the people who hired me.
That's a win for sure.
Of course, not all feedback is useful. Discernment comes with time, self-confidence, and being attuned to audience energy. But whether or not the feedback is objective or subjective, useful or not, be gracious. I'm amazed how many Creatives get defensive. It's working against yourself. It truly is.
And, when you've been helped, mentored, supported, or vouched for, give those folks credit. They deserve it. And here's something else… it has become so frowned on to take credit for your efforts that those I thank are as ill at ease as those who give feedback.
Not surprisingly, they are usually one and the same.
4. Listen, Listen, Listen
Most of these steps involve talking or working. But this step is about how much people need to be heard in this age of sound bites, rapid-fire social networking, and sensory inundation.
I genuinely enjoy listening to other people's stories. And not only does the trust and appreciation that comes from the teller build your reputation, you can learn a lot about how to work with and for them. After all, people talk most about what is important to them, what is unresolved, and what they most crave (even if subconsciously) other points of view about.
It is an opportunity to show you are trustworthy if you can keep private what you are told in confidence. This insider info can also help you rise above and keep above the inevitable politics that come with human interaction.
One caveat—and it's something with which I struggle. Learn to set boundaries. Some folks will hijack you and be totally unconscious of others waiting, your other responsibilities, or when they've gone on too long. But, in trying not to seem rude, you may be letting other opportunities go by.
5. Improvise and Push the Boundaries Every Chance You Get
Improvising is a crucial skill. In the whole (needless) Analytical versus Intuitive debate, this is a good example of why BOTH are essential. Being able to analyze then improvise is key. It's even essential to networking. Think about it… if you follow a formula, it smells of bad salesmanship. Without fail, when my colleagues complain about bad networking interactions, they are using a template.
Be fluid. Take risks. Be ready to rise to any situation. And, if you've spent any time doing live theatre, or on a movie set, or at a conference or big meeting, you know nothing ever goes as planned, so the opportunity will always arise. Will you be ready to seize it?
Offering possible solutions, new directions, or alternative approaches proves your work ethic, demonstrates leadership skills, and helps people see you as an Innovator. Yes… this can come with its own set of challenges and disappointments, covered in step 6.
Another aspect of improvising and pushing the boundaries is Never Settling. Every take, every performance, every draft, every workshop, every meeting is an opportunity to raise the bar. To be more effective. To raise the inspiration and buy-in. If you aren't looking for ways to continually improve, you aren't Showing Up. You're phoning it in from afar.
A caveat: This isn't about being a Rebel. It's about breaking the rules for the sake of better art. It doesn't always work, but when it does, they remember you for sure.
6. Once They See You're an Innovator, Courageously Share Your Ideas


I have served on many boards and special committees at state and local levels of government and for business, education, and civil rights organizations because they wanted an "out of the box" thinker… until I started to actually talk. But for every dozen challenges and disappointments, there's a victory—and those tend to last.
When you have the opportunity, speak your truth and share your ideas, based on your experience. Be sure to ask questions (and listen to the answers). As a historical education colleague says, "Go to where they are and bring them back with you," which means including them in your vision and suggested action as quickly and thoroughly as you can. You'll be known as a team player rather than someone who wants to take over.
So don't go too far, too fast, and tie your ideas into the core values and mission of the group.
7. Be Gracious and Grateful in Person and After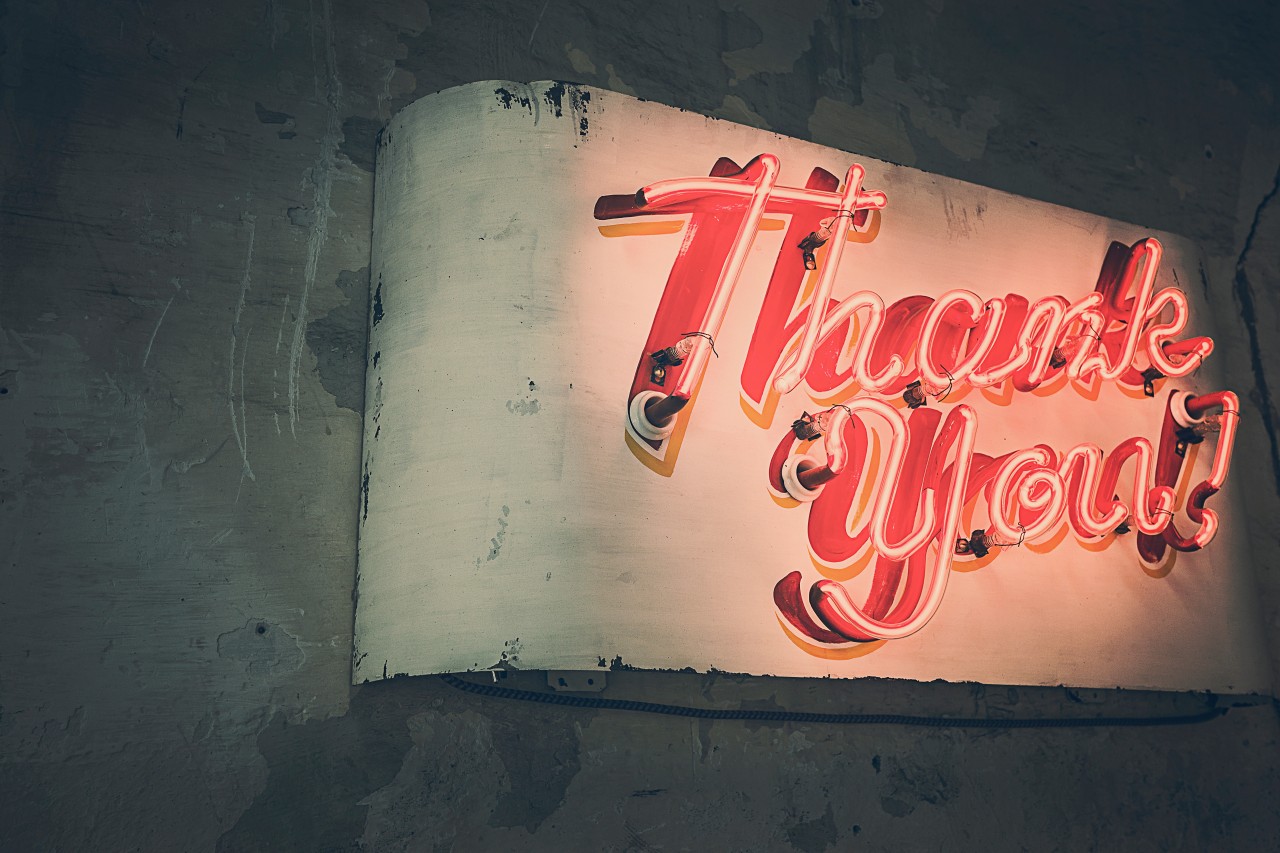 This goes with respect. These are the people—the audience, colleagues, funders, and lead Creatives—who are allowing you to do what you love and a bit of thanks goes a long, long way. When appropriate, acknowledge them publicly.
If you want to work with them again, let them know. There are times when you may be seen as over-enthusiastic or aggressive by following up, but I have found that says more about the individual and their past experiences than about you. It's worth the risk. It works out well way more often than not.
Epilogue
The ability to Show Up, time and again, will put you in good stead with those you work with and for. But don't just do it for that. Do it because it's the right thing to do. It's an honorable energy for our position as creators, as storytellers, as those to whom people pay attention in a busy, noisy world.
Other Stage 32 Posts by Joey Madia:
How Blogging [& Networking] on Stage 32 Landed Me Jobs
Preparing For Auditions: 7 [Guided] Script Approaches that Land You the Job
Seven [Less Talked About] Pre-Production Essentials for the Beginning Director
7 Steps for Writing Escape Room Narratives (And How to Find Opportunities to Write Them)
7 Steps for Writing Knights and Dragons Fantasy
The Pros [And More Pros] Of Intuitive and Analytical Writing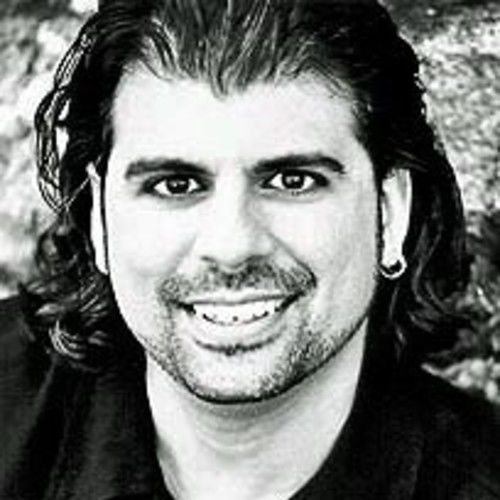 Joey Madia spent 25 years in the theatre as a playwright, actor, director, and teacher.
Today he is focused on screenwriting, developing an audio drama series,
writing story lines for immersive theatre-based Escape Rooms, and creating Historical
Education programming with a focus on the Golden Age of Piracy and the life of Che Guevara.
Joey is the Artistic Director of Seven Stories Theatre Company and Creative director of
New Mystics Enterprises, a multimedia production company. He is also the author of two
novels and 17 produced plays.
---
Let's hear your thoughts in the comments below!
Got an idea for a post? Or have you collaborated with Stage 32 members to create a project? We'd love to hear about it. Email Joleene at joleene@stage32.com and let's get your post published!

Please help support your fellow Stage 32ers by sharing this on social. Check out the social media buttons at the top to share on Instagram @stage32online , Twitter @stage32 , Facebook @stage32 , and LinkedIn @stage32 .