I'd like to write about something that I feel very strongly about, and passionate about, but am still learning to do. I believe this is essential for those involved in creative industries; those who feel the desire to create and express themselves; those who act, write, perform and create. As we all know, the creative process never ceases. It may stall or idle, but there is always a need, a drive, an internal force allowing it to happen. It's a creative process and journey. But as the cliché goes, the journey starts with a single step. But in order to take that step, the artist/creator needs to commit to that step, and in order to commit to that action, the individual needs to make a conscious decision to just say, "yes."
By saying, "yes," you allow yourself to experience, therefore learning, and thus growing. As an actor, saying "yes" and experiencing is vital to the work and the craft. This takes a clear head and heart to do, which is something I haven't always had. Couple that with a stubborn bull mentality and I had a recipe for a lengthy detour from where I should have been.
Let me explain…
From the time I can remember I have always been drawn and compelled to create and perform. That combined with a love of football and physicality, led me to saying yes to professional wrestling.
I set myself in motion, and didn't stop. This mentality took me to Japan, across the United States, put me on TV and PPV multiple times, and exposed me to people and personalities, whom I only dreamt of meeting.
It taught me a ton about myself and people. It also exposed me to people with whom I did not belong. Values and morals, we did not share. But, it also helped me develop a thick skin and taught me how to handle bullshit and rejection. All of which, would help me immensely in my next endeavor/transition. But if you told me during those days that there would be another phase of progress in my life, I probably would've told you to fuck off…politely so, if there is such a way.
Sometimes setting forth and continuing a journey that you wholeheartedly believe(d) in, is really just a detour of learning and growth with an underlying theme of what you should not be doing, who you should not be around, and who you are not. But I wouldn't have been able to say yes to what was next, if I didn't commit myself to wrestling, which ultimately led to someone rupturing my bicep tendon off the bone.
(Thank you. It was one of the best things that could've happened to me at the time.)
So, there I was with a cast, an arm nearly completely immobilized , staying at my parent's house, an arm spasming to slowly come back to life, a computer (with which I could type on with only one hand,) and a lovely 'script for Percocet…
-Let the self-reflection begin-
It was during this time that I rewound to a number of moments in my life. I realized I didn't want to be beating the hell out of myself until I wasn't able to move. But what outlet, what form of expression would I have to do next? After watching the entire first season of Magnum P.I. and a number of Inside the Actors Studio interviews, I realized that half the reason I became a wrestler was the performance aspect. I rewound to my childhood movies and ambitions, getting the lead in my 6th grade play without even trying at the audition, my high school drama teacher telling to me after class, "…you know with a little training, you could be a pretty solid actor…" Of course, I, (me, the asshole) dismissed his complement without even a second thought…
Maybe I had gotten performance right, but the physicality wrong. While wrestling taught me a lot, one thing it didn't teach me was that it was NOT for me. But performing, creating, is and always has been for me.
Now, a new set of wheels and gears were set in motion. I embraced this semi- unknown journey into the acting world and I gave myself permission to say yes to acting, acting classes and whatever that world had in store for me.
I said "yes" to a wonderful (and continuing) acting class
I said "yes" to networking and meeting new people
I said "yes" in submitting for roles online
I said "yes" to headshots and pictures…with my shirt on
I said "yes" to giving myself over to the drug of the journey, I embraced this unknown forest, this unknown sea and gave myself over to it.
-Side Note: Creatives, we know experience is essential to the craft, but this is not me saying to you, "say yes" to sticking a needle in your arm for the experience. Let's be a little rational here.
I trusted my instinct, God, the universe (whatever you believe in) and the signs from my past and I walked on without looking back. I was/am a shark. If I stop(ped) swimming, I would die… I was/am a train. I only stop(ed) for those going in my direction…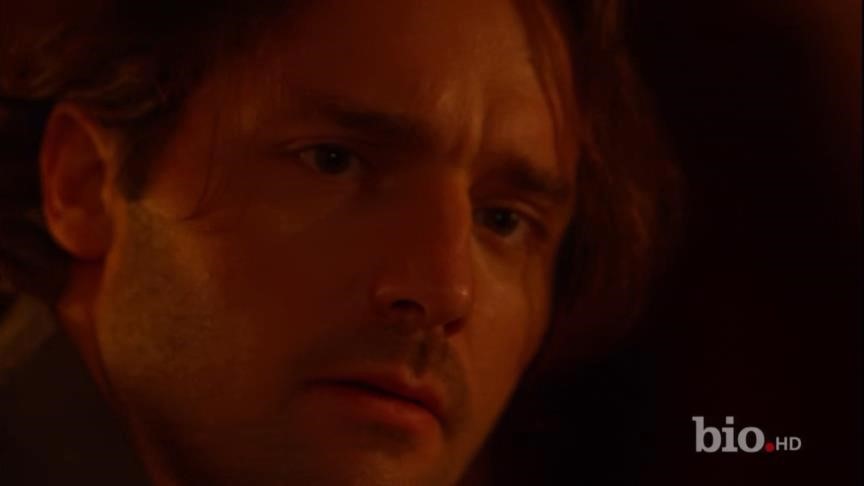 This led me to student films, a web series booked from going to a film festival (I said "what the hell, yes, I'll go to the festival!"), Celebrity Ghost Stories, to pilots, see my resume etc., meeting and performing for wonderful CD's and auditioning for things I never dreamed I would (NBC, CBS, FOX, major feature films) , a great manager (who I met through a workshop, which I was skeptical of, at first, but said "yes" to going to), co-starring on Law & Order: SVU, and still an ever expending journey into an amazing world.
None of this would've been possible had I not stepped outside my box, my stubbornness, and my singularly focused world, and allowed myself to re-examine things, to know that it's not just okay to say yes, but essential for not just the actors and artist to say yes, but for also for humans to say yes.
If it's fear that's stopping you, push it aside, open your mind and heart, LISTEN, and if your heart and mind even just whisper to you, "yes", GO!
---
Like this blog post? Please share it on social media (Facebook, Twitter, LinkedIn, email etc) by using social media buttons at the top of the blog. Or post to your personal blog and anywhere else you feel appropriate. Thank you.
As always, Josh is available for questions or remarks in the Comments section below...