I came to movie making the hard way - by accident. Add to that my "thing" about doing everything as perfectly as possible - which in this case was impossible. The result is best illustrated by my motto "When ignorance meets ridiculousness - out of the box stuff happens."
It all seemed to have "worked out" as my first film as a producer and star, Won't Anybody Listen, resulted in rave reviews in all the major trades, theatrical distribution, sale of broadcast rights to the Sundance Channel and a DVD deal with Netflix. None of that means that I didn't learn a lot of lessons the hard way- the kind of stuff no one tells you.
Well lucky you, cause I'm gonna pass on what no one told me. I do this in the hopes that you might be spared at least some of the expense, hassle and heartache that I had to endure.
Some context is in order: In the mid 1990's I was fronting a pre Nirvana OC version of a grunge band called NC-17. We were heavy like Sabbath, melodic like the Beatles, but psychadelic like Pink Floyd. After two years of working to hammer out a totally original debut album and sound, we found an amazing electric violin player that completely elevated the group. We decided to record our recently finished album again, live, with the new violin player. The 18 year old director of Rock America, a cable TV show (based out of Beverly Hills High School - yes he was a student at the time) had just featured us on an episode. We made our first NC-17 music video (Hellhead) with him. When he heard about this concert, he decided, it HAD to be visually recorded.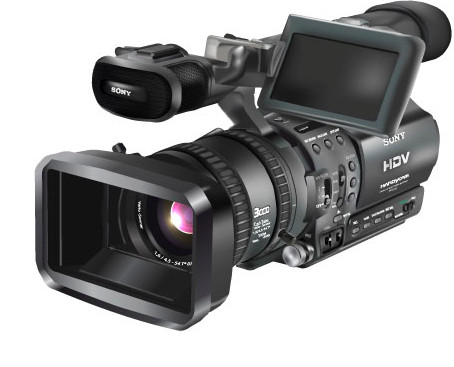 Begging, borrowing and cobbling together equipment and cameras from everywhere possible, we assembled a makeshift live production environment in a shady nightclub in Huntington Beach. The fact that the event came off was a miracle as the venue, after granting permission, was uncooperative and hostile and barely gave us access to electricity. Worse yet, they ended up booking the whole club for video simulcast of a fight on the same night of our show.
Regardless of delays and technical problems, the event came off OK. The band doubled as production staff (our drummer was a top rate studio engineer). After the show, we had about two hours of footage.
The director said "well we have two hours, that's a movie." I said, "we may have two hours, but that's not a movie."
So we asked ourselves, if a movie was going to be made about us, what would that be?

That question hung in the air as the director, started film school, and this started a six year journey of creating Won't Anybody Listen. The only thing we all agreed on at this point was that the movie was not going to be considered "finished" - until it didn't "suck."
We decided the movie was going to be about this band, regardless of the talent or appeal of the individual members. The story would work if it focused on the 6 individuals, each with their own story of struggle as musical performing artists, husbands, fathers and minimum wage workers - trying to get noticed in LA, "the land of 10,000 bands."
As the director navigated film school, I learned that they don't really teach you anything of importance. I'm sure their administrators would disagree, but to me the only thing that really matters is what happens to the deep "reptile" part of an audience's brain when they sit in a darkened room and stare at a flickering image on a screen. Figuring out what works, what communicates just enough, not too much - is the trick. Delivering the right tone in the right amount is the whole game. Go over that "right" amount and it will feel like too much or, worse, that you were actually meaning something else. Hit a point with too little emphasis and no one get's it - again, you have failed.
Not yet knowing how to structure story, plot or anything that normal filmmakers do, we just shot, talked about and tried to illustrate the things we thought were interesting and misunderstood. Then when we thought we had it "right" we'd corral complete strangers into small test screenings. The Q&A after these screenings taught us what film school did not.
You can sit in a room with a bunch of smart people and think about what you want to do, write it down, plan, shoot and edit it. BUT - Only when those strangers (test audiences) sit in a dark room and take it in - do you know what you have.
It was a complete shock to us when messages we carefully crafted did not come through. Observing the reality of what the audience reported in contrast to what we had intended is what we used to learn how to adjust and craft our story and drama. It inadvertently served to help us gain an intuition for how that deep, primitive "reptile brain" operates.
Let me illustrate one example of this - this film was in documentary form. We shot various people (talking heads) and cut them together to get the story. Once that was in place and we knew from test screenings that the message was getting through, we started adding visuals. One scene featured a bass player talking about wanting to live in Denver with his family, but he was in Los Angeles, because he wanted to "make it" in the music business. Those scenes communicated what we intended properly in test screenings.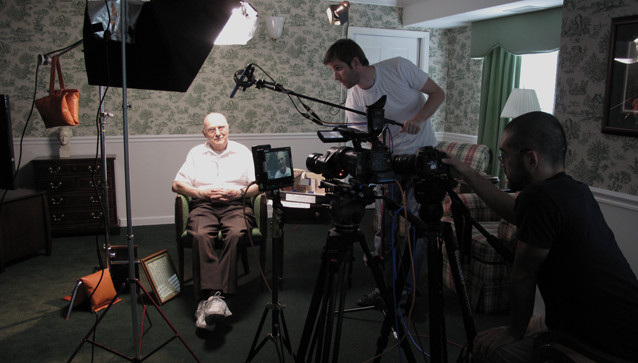 Then we added visuals. We cut in several scenes of the same guy, under a solitary light at night, with half a beer in front of him. At the next test screening several people mentioned the "alcoholic." There were no alcoholics in the band. When we checked what had changed, and assessed it, we found we had one too many shots with the bottle in the foreground. When we cut that out, the scene again communicated properly. This simple example was played out over and over again and made me appreciate the power of the visual image. It also taught me never to trust anything I see on TV ever again.
There is much power in the subtle art of editing. Learning the value of cutting out early, or leaving a moment hang, and all the other powerful tools available to a filmmaker was a revelation. It was breathtaking and terrifying seeing how creative decisions made each step through the process, right up until the last moment, could affect, elevate or erode a film's message and gravitas.
One part of the narrative of the film was that the band was separated from the "gatekeepers" who they needed in order to get "a record deal." A&R people rule the life of up and coming bands, they are the ones who say "yes" and "no" to the all important "record deal." When the director suggested we interview some A&R people for the film I told him - "good luck! Those guys are impossible to get on the phone."
He asked me to try, and to my complete amazement, I was able to get nearly a dozen high level record executives to agree to appear on camera! After 20 years in the music business, this was to be my first contact with not one, but many A&R reps, not because of my music, but because of this film. That taught me the seductive power of the camera.
This was in the mid 1990's. Very few festivals showed films digitally. We had shot on video with most of the movie recorded on a super VHS camera. Probably wouldn't have done that if we knew it was going to be blown up to 35mm and projected on a big screen, but, the super VHS camera was owned by the director and always available, and "always" was when the story was happening.
We've all heard this but it bears repeating: What's the best camera you have? Answer: The camera you have.
If we had done the movie today, it would have been done on iphones (and looked a whole lot better).
Something else you MAY learn in film school is that an audience will sit for a bad picture. Give them bad audio, and they will walk. This has been tested and proven over and over. Bad picture good audio - no problem. Good picture, bad audio - big problem. Since we had a lot of audio talent in our group, the audio on this film was flawless - almost. More on that in minute.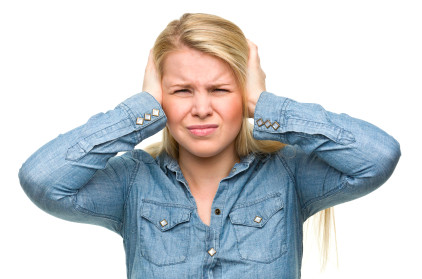 The "good" problem to have was the film got selected for several key film festivals. The Hollywood Film Festival held on the lot at Paramount resulted in a full page story about the film in the Los Angeles Times. The piece appeared on the day of the screening. This resulted in the theatre being packed and our film having the largest audience of any in a festival shared with much bigger films. The screening resulted in rave reviews in Variety, New York Times and The Hollywood Reporter which lit an "Oscar buzz." That might seem like a good thing, but that meant, if we wanted consideration, a film print would have to be made and it would have to publicly play in Los Angeles and New York. So suddenly our micro budget feature needed $40,000 to be blown up to a film print.
...To be continued - Part II of Frank's journey will be posted at 1pm PDT today, be sure to check back to see the exciting conclusion!
---
Like this blog post? Please share it on social media (Facebook, Twitter, LinkedIn, email etc) by using social media buttons at the top of the blog. Or post to your personal blog and anywhere else you feel appropriate. Thank you.
As always, Frank is available for questions and remarks in the Comments section below...