The Stage 32 | The Blood List Search for New Blood Screenwriting Contest
brought out some of the most impressive undiscovered voices in the suspense/thriller/horror genres. The competition was fierce (the judges specifically and repeatedly mentioning how difficult the trimming down process was) and, unltimately, we discovered some amazing new writers as a result. True to tradition,
The Blood List
was announced on Halloween, October 31, with the addition of the 6
Stage 32 New Blood
winners.
As promised and promoted, all Stage 32 Happy Writers contests are about giving our winners access and exposure to the top decision makers in Hollywood. Our top 6 scripts have already been requested by dozens of industry execs and our writers have received interest from some of the top literary management companies, agencies and produciton companies in Hollywood including Gersh, Benderspink, ICM, WME and more. And our winner, Glenn Forbes, will be flown to Los Angeles to meet directly with multiple industry executives face to face.
Further, not only are our winning writers featured on the
NEW BLOOD
section of
The Blood List
, but they've also been covered in the following industry trades: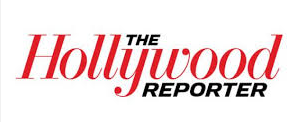 So a big congratulations to the top 6 writers! Here they are!
1
.The Wreckage
by Glenn Forbes: After they crash their car and trailer, a young couple struggles to locate their missing son while fending off an aggressive pack of otherworldly creatures.
2.
The Devil's Soldiers
: Story by Frank Ponce & John Patton Ford - Written by Chad Law & Frank Ponce: During an apocalypse of vicious mutants in a Southern gothic quarantine, a battered veteran attempts to rescue his son.
3.
The Ostrich Farm
by Tyler Tice: Rot was the hottest drug on the street. Everybody was doing it and everybody was getting it from Raymond Roper. Then the side effects became much worse than anyone could have ever imagined.
4.
Darken Ship
by Dee Chilton: When she is trapped aboard a damaged warship, a 'by the book' Naval Officer becomes the target of a vindictive crewman's 'get even' game that leaves her fighting against him for her sanity and her life.
5.
Xodus
by A.Z. Ocoza: A marine biologist, trapped in her laboratory aboard a research vessel at sea, has hours to find a cure for the blood-drinking parasites that have taken over her crew before the ship runs aground and unleashes the deadly contagion upon her hometown of New Orleans.
6.
Immaculate Deception
by Bryan Holm: A distrustful sheriff must confront his dark past and loss of faith to join forces with a hard-nosed priest and defeat a vengeful, demonic entity preying upon his town.
Here's wishing all of you the best!
A reminder to all our television writers, our Stage 32 Happy Wrtiters TV Writing Contest is still open for submissions. This contest also offers access and exposure to industry bigs. All final judges work within the television realm. To learn more and to register, please click here:
Stage 32 Happy Writers TV Contest
---
Like this blog post? Please share it on social media (Facebook, Twitter, LinkedIn, email etc) by using our new social media buttons at the top of the blog. Or post to your personal blog and anywhere else you feel appropriate. Thank you.
As always, we welcome thoughts and remarks in the Comments section below...