Some creatives who lack academic papers in the performing or creative arts are belittled and their artistry is despised. However, those with the relevant academic affirmation also go through pain staking hustle when they are seeking sales and jobs in the arts industry.
All these problems are elemental components of a world renowned phenomenon: Discouragement.
So, either with or without relevant academic affirmation, they could suffer the same challenges and as such, a reality is exposed:
The thin line betwixt a creative's discouragement.
The world has a negative tendency in several life aspects, the performing and creative arts being one of them. Many in the creative industry are embattled by sales and job acquiring challenges. You could be among them and as such you may have feelings of failure and want to give up, or you already threw in the towel.
Wipe away discouragement as it effectively propagates ultimate failure and devastation into your realm. You need a remedy to resolve the challenges.
Usually in one's early years, children experience things that reflect a career or phenomenon they are much likely to, or are naturally wired to pursue or become successful at in the future. Later on in life, it is important to recollect and hold onto the memories of these things, in order to pursue and become successful at the chosen career.
During my primary school years, English was my favorite subject. I was fascinated by the stories set in exams for comprehension assessment. I collected my English exam papers and enjoyed rereading the stories; I addictively read novels and fantasized their story worlds and characters.
In year four, there was a teacher who was different from all others. He captivated me with the uniqueness he introduced to the school. He taught us simple fine art and for those who wished, basic martial arts. Unfortunately, he left the school and I have never in my life missed a teacher like I missed him, once he left, the fine art and martial arts sessions were cut. He had made reference to martial arts in film and he had shown us photos of himself with music equipment he used when he was a DJ. I was only 11 years of age, but I felt so inspired by him to go into the arts.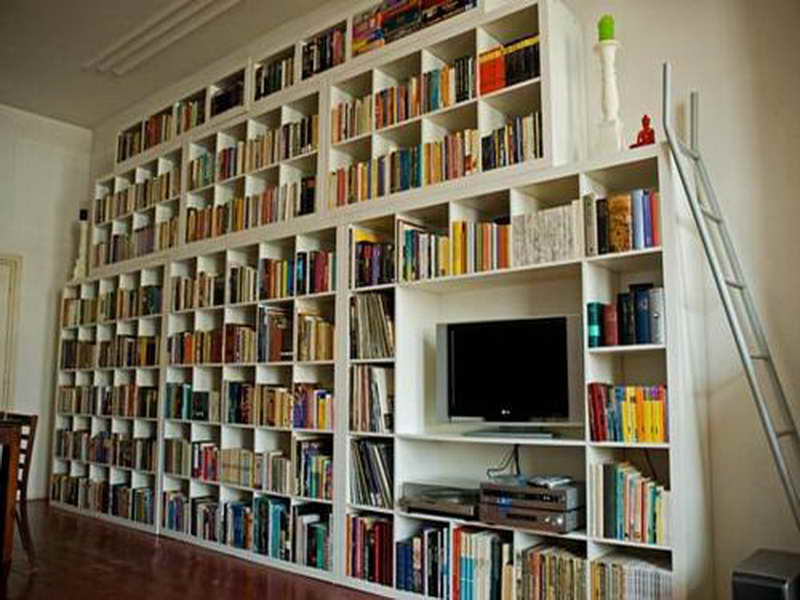 As years went by, I was extensively exposed to movies, music and novels. I grew zealous about creating entertainment works. Various melodies and lyrical compositions would occur in my mind and I would chant them out. At the age of 13 I wrote my first screenplay, which was mostly dialogue, written on the same line as the action lines. I gave it to a classmate to read. He said to me, "Jerry, your movie is good!" That year, I kissed primary good bye, graduating to secondary school where my artistic oriented world was turned upside down by utter discouragement.
Parents and teachers naturally envisioned students working hard to become doctors, lawyers, engineers, economists, information technologists and the like. There was hardly any thumb's-up to the idea of going to a tertiary institute or university to acquire a certificate, diploma, or degree, in the performing or creative arts. The prejudice was further amplified by a biased ideology, which held that the sure way to become successful in life was to be a scientist.
Once in secondary school, I could not pursue my dreams, because the arts were not recognised as a definitive career, because music, literature and fine art were cut and were not academically science disciplines. I had then been successfully mind-controlled into fantasizing and enthusiastically working towards a career as an architect or engineer. Either way my natural wiring could not be blocked absolutely and I wrote a short high school drama script with narratives minus dialogue and divided it into delineated chapters. I intended for it to be filmed with me playing a character role, but nothing came of the project, which was quite understandable, because my film scripting ability was not yet convincingly eligible enough to warrant production.
I ended up completing a diploma in Business Information Technology. I felt as though I had betrayed my innocent childhood self who needed to be nurtured into a learnt certified creative.
After completing the diploma, I was unable to enroll for a creative arts course due to, among other things, finances and this, along with the non-creative arts academic affirmation, were the elemental components of my discouragement against the pursuit of my first love - artistry, but I wiped away the discouragement and instead decided to put into practice my plan B and I took it upon myself to study music, acting, fashion modelling and creative writing of novels and screenplays in a way I could afford.
An established creative may easily mislead aspiring creatives, claiming there is no need for relevant academic papers in the entertainment industry; such a claim is a hoax. Taking on a well certified course in an entertainment field of interest exposes one to deeper understanding of an art. It enhances their skills and talent and these qualifications are trusted by those who are experienced in the entertainment industries. This makes it easier to get the gigs, without having to rely on experience alone.
It is important to note, that an aspiring creative should choose a good course, at a college which provides professional mentorship. Imagine as an acting student being officially mentored by a renowned theatrical or film director, a vocalist by an established producer or music band leader, or a dance student placed for internship under a dance company; that is the greatest opportunity and only gained by networking with insiders without being rejected. Such officially endorsed mentorship is necessary, even for those such as models, or in the sports world, because when it comes to getting work in the creative industry, it's not only ability that helps, but also officially endorsed mentorship and networking counts a lot.
I was belittled for having a lack of relevant academic affirmation with endorsed mentorship.
If this is something you would like to do, but are a struggling creative trying to find work and are financially able to study, no matter how old you are, do not accept any discouragement. If you cannot study, for any reason, you will need to up a good reputation of quality artistry works.
Due to the lack of all the above, I resorted to my plan B, managing to conduct deep study and mature practice in these arts and have harvested my fruits. I have successfully, after several revisions, written a feature length standard format three-act-structure screenplay and I have written over 21 songs. In 2013 I was credited as Top Reviewer by a global film company for my constructive and helpful on-line review on screenplays submitted to the company through its web platform. I have developed my acting art by upgrading it to eligibility required in the histrionics industry.
So, either way there is always a way and it is always up to you to utilize that way, apart from giving up! And we should no longer make a menace of the thin line betwixt a creative's discouragement, as that is something you should simply wipe away and go on fulfilling your dreams.
About Jerry Edmund
So, who the one is Jerry Edmund ? Well, a loving enthusiastic creative with experience majorly in song and screenwriting, and also an acting art creative.
Amazon Studios, where I received credit in 2013 https://studios.amazon.com/users/71241
Link to online presence for my feature length screenplay 'Rappers & Toasters', accessible via:
https://www.scriptrevolution.com/scripts/rappers-toasters
Twitter: https://twitter.com/wowjerryedmund
Script Revolution: https://www.scriptrevolution.com/profiles/jerry-edmund
Amazon Studios: https://studios.amazon.com/users/71241
---
Like this blog post? Please share it on social media (Facebook, Twitter, LinkedIn, email etc) by using social media buttons at the top of the blog. Or post to your personal blog and anywhere else you feel appropriate. Thank you.
As always, we welcome thoughts and remarks on ANY of the content above in the Comments section below...