Attending a film market can be an intimidating exercise, even for those with experience. As you know, for the last few years Stage 32 has been the official networking and education platform of the two biggest markets in the world: Cannes and AFM. As a result, I've seen the chaos first hand and I can't begin to tell you how many times I've met Stage 32'ers along the way who have told me how overwhelmed and underprepared they are by the experience.
No one wants to have that experience. And, of course, no one wants to spend thousands of dollars between traveling, hotels and meals to come home deflated.
I want to help. I'm thrilled that a colleague of mine, Alexia Melocchi, who has been traveling to all the major festivals and markets for 20 years is going to present a webinar on how to navigate the main markets - Cannes, AFM, EFM and TIFF. If you're interested in attending, registrations just opened for the webinar, which takes place next Thursday, January 31, 2019 at 1pm PT. (
you can register here
, and today's the early bird deadline, too.)
So here's another block of information they don't teach in film school (or anywhere else for that matter!) I hope you enjoy. And remember, you can check out our entire library (over 1000 hours strong)
here
. And if you ever have any questions on how Stage 32 Education can help you, drop me a DM!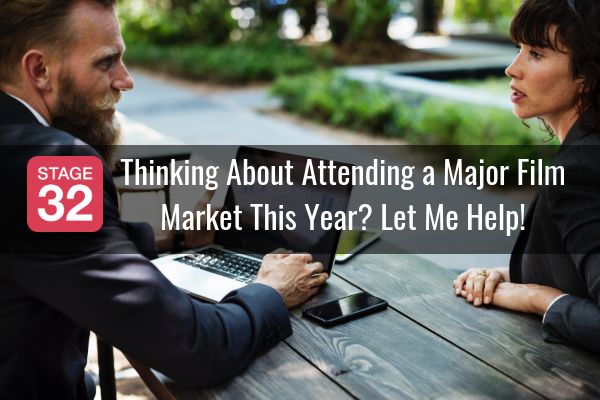 ---
Like this blog post? Please share it on social media (Facebook, Twitter, LinkedIn, email etc) by using social media buttons at the top of the blog. Or post to your personal blog and anywhere else you feel appropriate. Thank you.
As always, we welcome thoughts and remarks on ANY of the content above in the Comments section below...