A Love Letter to 2020: Tips and Tricks for creating a Narrative Podcast in 2021
I was going to start this blog with a clever send-up of all my missteps and foibles in the production of my podcast, Piercing Time, of which there were many. It was going to be a funny, wry and rueful story, with all of the tried and true ingredients that charm and engage readers on the page. But then I realized that I wanted to write a different kind of story, one about faith and friendship across continents and time zones during a very difficult time in the history of the world. So, although this blog will be full of cautionary tales, it's mostly a love letter to a Covid-plagued world that has desperately needed hope and strength.
To start at the beginning, I was supposed to pitch Piercing Time at the London Screenwriters Festival in London in April of 2020. Like thousands of other would-be attendees, my plans were dashed and I was stuck at home. Downhearted and discouraged, after a month of isolation I finally found other erstwhile attendees online, and we met on Zoom to encourage each other. During one of those sessions, I was reading a portion of the Piercing Time script aloud when several people mentioned that my story would make a good podcast. Voila! That was the answer! I would turn my story into podcast form and get it produced! Easy peasey!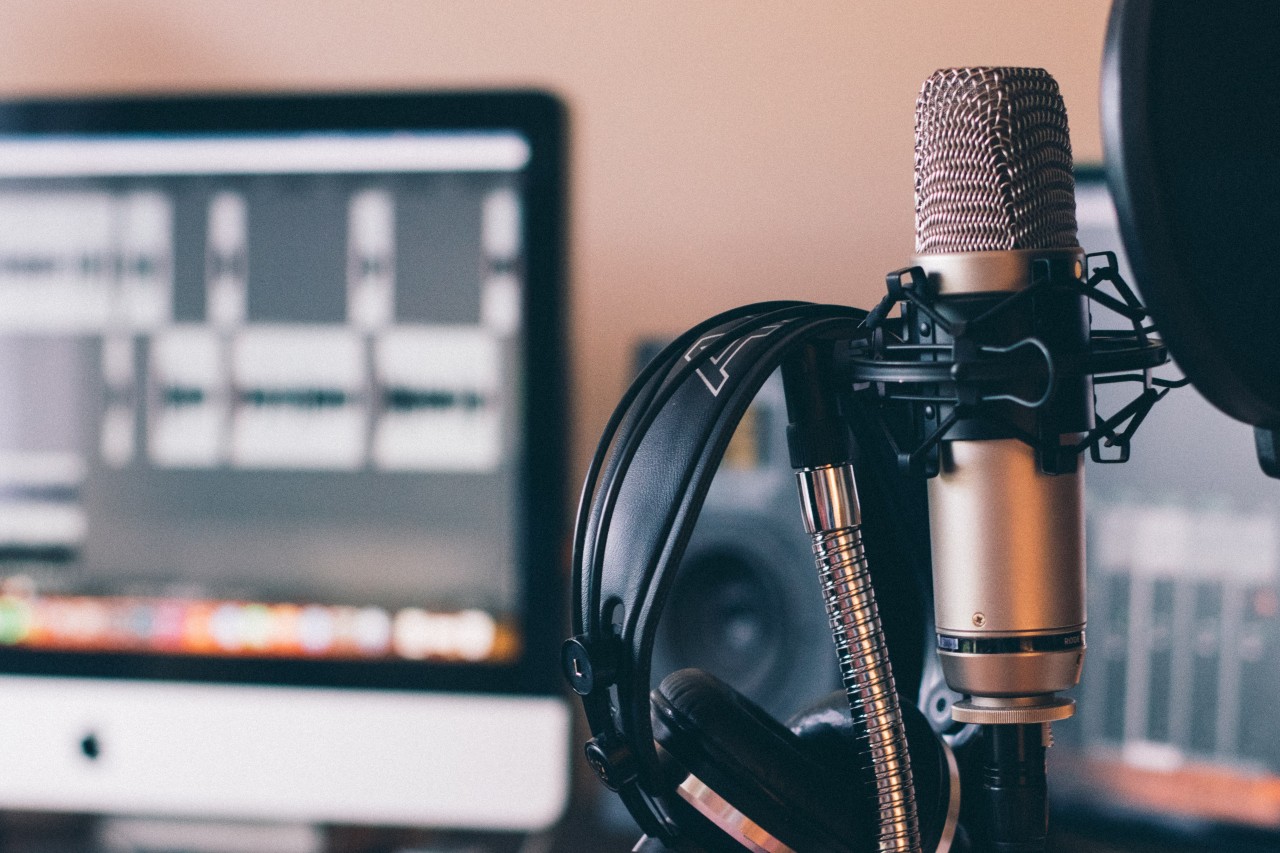 Let me clarify – my own background as a writer stretches back to 1997, when I began writing for art and interior design magazines as a freelancer. After a few years in print journalism I switched to screenwriting, which is the medium in which I have worked for 20 years. I've never had any of my scripts optioned or produced and don't even have an agent or manager. But I have persistence and faith in myself, both of which qualities are critical to producing a podcast, as I was soon to find out.
After searching around for ideas on how to start, I was lucky enough to stumble upon Mike Disa's webinar on how to make a podcast on Stage 32 (How to Produce, Record, and Distribute Your Own Successful Narrative Podcast) from which I took careful notes. Mike explained how he had enlisted his friends in the entertainment industry to do a remote Zoom reading for his podcast Sentinels: Point of No Return in one long day of recording. That seemed reasonable and manageable – my screenplay, adapted for podcast form, was 104 minutes long, about the same length as Mike's. He had also mentioned that his actor friends donated their time on Sentinels, which also seemed like a good idea, given my very limited budget as an out-of-work substitute teacher.
My first task: to find actors. StarNow is an attractive talent website based in England and is the place that I found almost all of my actors. In short order, the roster of 16 actors with 50 speaking parts was set. I discovered that I have a latent talent for identifying outstanding actors for the lead roles and for the many supporting parts in my production. Of course, the spectre of Covid-19 against the hassle and tension of lockdown in England, France and Italy meant many people were out of work and willing to work for free. I was given many excellent choices for actors. I was off to a good start.
Here's Where I Share Some Cautionary Advice
Tip #1: Try not to hire crew and actors from three different continents.
I had actors in Australia, Canada, England, France and Italy spread across 5 different time zones. It was nearly impossible to align everyone's schedules for Zoom rehearsals and performances, and because of this difficulty and schedule conflicts, recording dragged on for almost three months. It was definitely not one day of recording!
Tip #2: Vet your crew
This was a serious rookie mistake on my part – I did not realize the scope of the project that I was asking the cast and crew to take on, and so casually hired both a director and sound designer without checking into their backgrounds or inquiring about their style of work. My instincts about hiring the actors were spot on – that of my crew, less so. Three-quarters of the way through the recording my director quit with no warning and no notes about unfinished scenes. It was a very low point in the project, but everyone rallied and I directed the last episode.
The moral: do your homework!
Tip #3: A podcast set is not a movie set.
Because of the pandemic, everyone recorded from their homes in different parts of the world, which created many problems. Despite my purchasing and shipping mics to more than half the crew, sound levels on many of the recordings were uneven. Mic skills were uneven. Doors slammed in nearby apartments. Planes flew overhead. Spouses wandered into recording sessions. Kids pitched fits in the next room. And most critical of all, recording protocols were difficult to master, despite excellent advice from Kc Wayland's book, Bombs Always Beep.
Recording audio via Zoom like we were filming a movie was difficult and awkward, as was keeping track of all of the dialogue clips for each actor. I have since learned some organization techniques from a podcast production company in Australia where the actors rehearse on Zoom but all record remotely, then send each meticulously numbered clip to their own Google Drive folder for each episode. Too late for our particular production, however, as our files became hopelessly tangled up, causing many, many hours of work for the sound designer.
Tip #4: Contracts should not be treated casually

.
Again, this was a serious mistake on my part. Because all of my actors donated their time, I didn't take the contractual elements of their work very seriously and I was sloppy in the initial contract I asked them to sign. Then, when one of the crew threatened to claim rights to her work with financial implications, I had to retroactively impose a much more stringent contract on my cast, which infuriated everyone and broke trust. Eventually, all of the relationships were repaired, but if I had done it properly in the first place, this particular issue could have been easily avoided. So, consult an attorney and do it right the first time.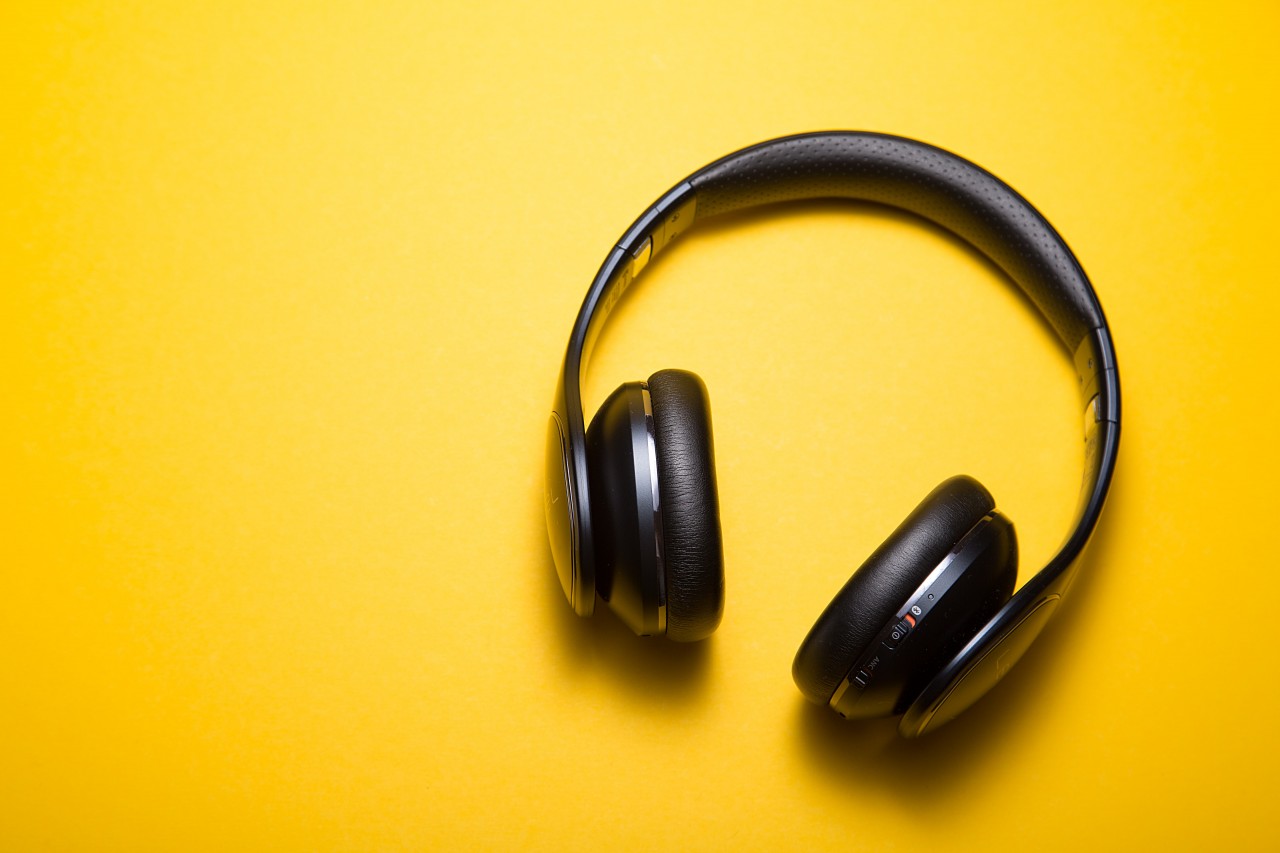 Tip #5: respect your own instincts and do the writing, directing and producing yourself
... like Kc Wayland does on his astonishingly successful podcast, We're Alive. As it was, after my director quit I directed the last unrecorded episode and it went smoothly and well. If I had done so at the outset, many problems could have been averted. So, for all of you fledgling producers and directors out there, have courage and do it yourself! Trust your own instincts, but be humble enough to ask for help from people more experienced than you. And trust your actors.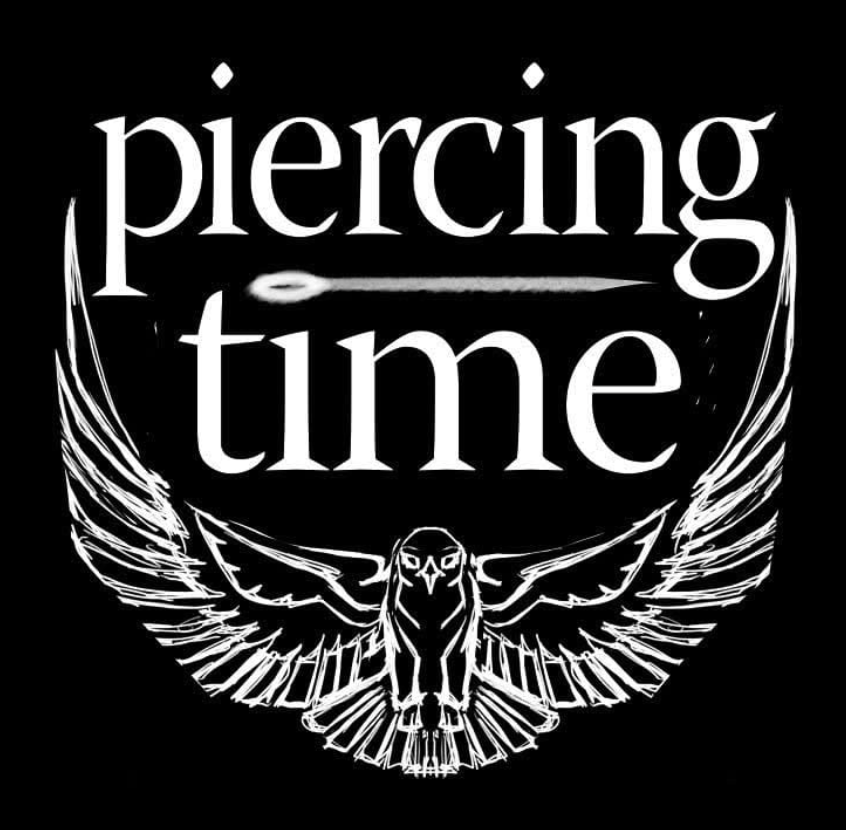 Here's the Happy Part
Trust in the good. At one point I thought I would have to abandon completion of the podcast because of one of my hiring mistakes. I ran out of money and, very nearly, the desire to keep going. Then, one of my actors who is also a writer, producer and director, stepped in and offered to do the rest of the sound design, essentially for free. The project was saved!
These are some of the other actors on the show: two work as carers or in Covid-related jobs, one works for a high tech firm, another is a French and English teacher, another is a well-known actor whose filming plans around Europe were upended, one is an auto mechanic, one works for a bank in Sydney, another writes and acts full-time, another works at the Catacombs in Paris, and so on and so on. I have never physically met any of the actors involved in Piercing Time, but their trust in me, their devotion to this story and the characters, their generosity and spirit of kindness – all of these things transformed what was a very difficult time into a busy and, ultimately, joyous few months. They trusted me, an unknown writer, with their passion and purpose and their love for my story. I was hopelessly naïve and inexperienced in the production of Piercing Time, but with their love and devotion and my persistence, we pulled it off.
So this is my Love Letter to 2020 – there may be pops and clicks in the audio, the sound levels might be a little off, an echo might resonate here and there, but all of that is in service to a remarkable accomplishment by an extraordinary group of people. In the words of Queen Edith as she comforts Cynewyn in Episode 3, "But maybe we can do something together, you and I, that will ease our hearts a little."
About Rebecca Robinson
Rebecca Robinson is a writer and producer based in Vancouver, Washington. The lockdown afforded her the time and space to create the Piercing Time podcast, which can be found at www.piercingtimepodcast.com, as well as the time to create a fuller TV adaptation of the story entitled Angleterre, which is currently being shopped around the major streaming houses. She can be contacted through her Facebook page for Piercing Time or through Stage 32, of which she is an active member.
---
Let's hear your thoughts in the comments below!
Got an idea for a post? Or have you collaborated with Stage 32 members to create a project? We'd love to hear about it. Email Taylor at taylor@stage32.com and let's get your post published!

Please help support your fellow Stage 32ers by sharing this on social. Check out the social media buttons at the top to share on Instagram @stage32 , Twitter @stage32 , Facebook @stage32 , and LinkedIn @stage-32 .