Auditioning is stressful. There's no getting around it. But that doesn't mean auditioning is bad! Auditioning presents us actors with the type of stress that's actually kind of good for us - it's an invitation to think about the copy we're presented more deeply to deliver a product that's more effective.
While it would be wonderful to be hired for every single project we audition for, that's just not realistic. So when auditioning, we each call upon our unique strengths, coaching, training, and insights to help us deliver the very best product we can for our clients.
Here are a few tips for mastering any audition (from a voice actor's point of view).
1. Understand What the Client is Asking For
When we're given the opportunity to audition for a project, the first step for any audition is to understand what is being asked of us as the talent. It's near impossible to give a decent audition if we're not sure what someone wants, which is why we're usually given a project description and some notes.
No matter if you're auditioning on a casting site where project descriptions are pretty thorough or if a potential client reaches out to you directly via email, you will usually be given information about the project for which you're auditioning.
Take some time with the project description and read over the copy a few times with that direction in mind before you hit record.
2. Be Yourself
Each time you record, be sure you're offering up a sample of what you can actually deliver the client. If you try too hard to make yourself sound like what the client is asking for, chances are you aren't a good fit for the project they're casting. And that is totally fine and normal.
We each bring a unique take on a piece of copy, so be yourself and give them what you've got.
3. Provide at Least Two Takes
Options are always good and I'd say that's even more true when a client is reviewing multiple auditions for the same copy.
As a voice actor, we're usually given an idea of what a client wants for a project but I find that sometimes the copy doesn't always fit how I think the copy should be read.
It's not because I'm 'right' by any means, it's just an indication to me that the client is thinking about the script in one way and I have an opportunity to give them a unique take in a different way.
So my recommendation to any voice actor auditioning is to give each potential client one take based on what is being asked in the project description and then a second take based on your individual interpretation of the copy and direction.
This provides the client with options when reviewing multiple auditions and shows that you can provide variance for the read.
4. Don't Assume
One thing I've learned in my voiceover career is that it's never good to assume a client means or wants something they don't outright ask for.
That's not your job.
For an initial audition, it's best to go off of what you're told, and if a client likes the way you sound during your audition, they'll reach out with any further wants or needs and you can ask specific questions at that time.
5. Audition as Much as You Can
This may seem like a no brainer, but it's proven pivotal in my career.
I recently heard an actor say, "Audition until it's no longer special." This has been very helpful for me each time I step into the booth. It doesn't mean that I find my profession boring or that any single audition doesn't mean something to me, it's just the opposite: it means that if I want work and I enjoy what I do, I should be auditioning every day to the point where it is normal and not 'special.'
When we feel too close to any one thing in our careers, it can be devastating when that one thing (that one gig) doesn't pan out. So approach each audition as a new opportunity, be excited about it and glad for it, and then move on. If you get hired, great! If you don't get hired, great!
Conclusion
Even though auditioning can be stressful and sometimes daunting, it's the life blood of any actor's career. Auditioning provides endless opportunities when we decide to keep putting ourselves, and our work, out into the world. It's the chance to showcase our individual styles, interpretations, and creative processes. You truly never know what can come from any single audition!
I hope these tips are helpful and give you a sense of comfort and ease when you're in the studio or step in front of a new director for your next potential gig. Remember, you're not alone in the pursuit of your dreams. Be sure to lean on your Stage 32 community. Keep creating!
About Melanie Scroggins | Voice Actor & Audio Producer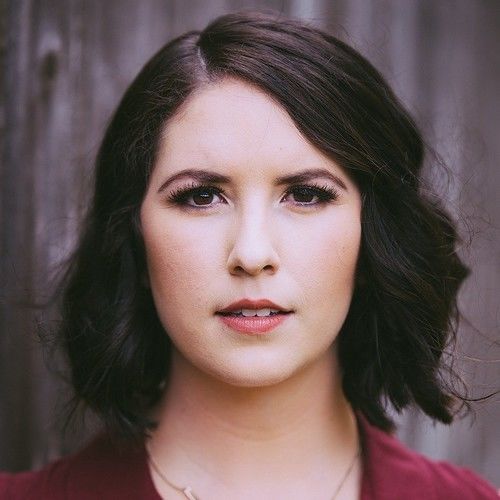 Melanie Scroggins is a voice actor and audio producer hailing from Texas. She began her audio production career producing podcasts for small businesses and later added voiceover to her list of professional specialties. Melanie's voice has been featured in a documentary series, a video game, two national commercials, and more.
On the home front, Melanie is a married cat mom of two. She loves spending time outdoors, listening to podcasts, and watching a good crime show or two.
Instagram: @melaniescrogginsvo
Twitter: @melaniescroggvo
Website: www.melaniescroggins.com
Previous Stage 32 Articles by Melanie Scroggins
How to Successfully Run a Fully Remote Voice Over Business
---
Let's hear your thoughts in the comments below!
Got an idea for a post? Or have you collaborated with Stage 32 members to create a project? We'd love to hear about it. Email Taylor at taylor@stage32.com and let's get your post published!

Please help support your fellow Stage 32ers by sharing this on social. Check out the social media buttons at the top to share on Instagram @stage32online , Twitter @stage32 , Facebook @stage32 , and LinkedIn @stage-32 .