Virtual reality isn't a new concept, but it certainly is a fresh thought when screenwriters talk about how to write a VR/360 film. When Ready Player One hit the box office in March 2018, viewers geared up for the immersive experience. And while it's thrilling to watch and even more thrilling to create from a filmmakers perspective, how does the scriptwriter step into the immersion with new eyes? No doubt, traditional forms of media need to be set aside to allow room for new forms. To better understand what goes into the production of a spherical capture, Zeke Thomas, a filmmaker and Executive Producer at Ego 360, gives us two bits of sound advice in two minutes.
Listen to Zeke's advice by clicking here!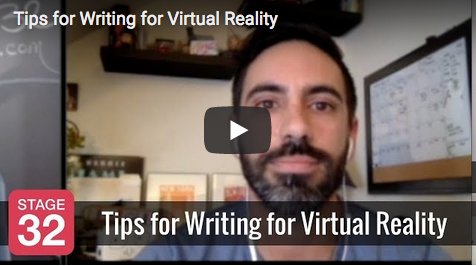 Remember, if you haven't subscribed to our YouTube page,
make sure you do so you don't miss any of our announcements.
---
Like this blog post? Please share it on social media (Facebook, Twitter, LinkedIn, email etc) by using social media buttons at the top of the blog. Or post to your personal blog and anywhere else you feel appropriate. Thank you.
As always, we welcome thoughts and remarks on ANY of the content above in the Comments section below...