Forward momentum may well be the most coveted yet elusive commodity in the film and television industry. How do you get traction? How do you get noticed? How do you "work with what you've got"? Our heads can swirl with so much seemingly unknown. What can be worse is when that worry meets doubt, fear, and despair. Luckily, at Stage 32, we're not about the worry. We're all about the work!
If you can't find what you're looking for in one of our blogs, one of our upcoming or past webinars, or the ever-growing available script services (did you know we now offer a Book-to-Screen Consultation? How cool is that?!), then you can always reach out in the lounges. You never know. Maybe your query becomes the basis for something big, like our upcoming November Write Club! Whatever has you stuck, keep Project Runway's Tim Gunn's words at the ready to combat any drag on your momentum: "Make it work!"
If you haven't noticed yet, there is a trend with these posts – whether looking for inspiration, perspective, or advice, posts on the Stage 32 lounges are geared towards creating and keeping up your momentum by focusing on the craft and business. Sometimes discussing the film and television industry online can feel more like griping than connecting or collaborating.
At Stage 32, we strive to keep our global community interactive with constructive feedback, actionable advice, and/or encouraging words. In fact, the coolest thing the Stage 32 community members continuously contribute is honest and authentic perspectives from their experiences. You all are FANTASTIC! Keep bringing it!
It's so encouraging to see members growing excited about the projects they are working on, talking about making the industry better, and reflecting on others' work to see what they can glean. When we see others ask for help, it also reminds us to reach out when we're stuck. Somehow, when we offer our time and wisdom to help others, we, in turn, are reminded of what we already know or can utilize.
Helping others helps ourselves, as is the nature of any collaborative endeavor. And therein lies the secret of forward momentum: slow down, redirect your energy, but don't stop! Whether you're stuck on a problem or offering solutions to others, please take a moment to peruse the lounges, post, and comment, and then... MAKE IT WORK!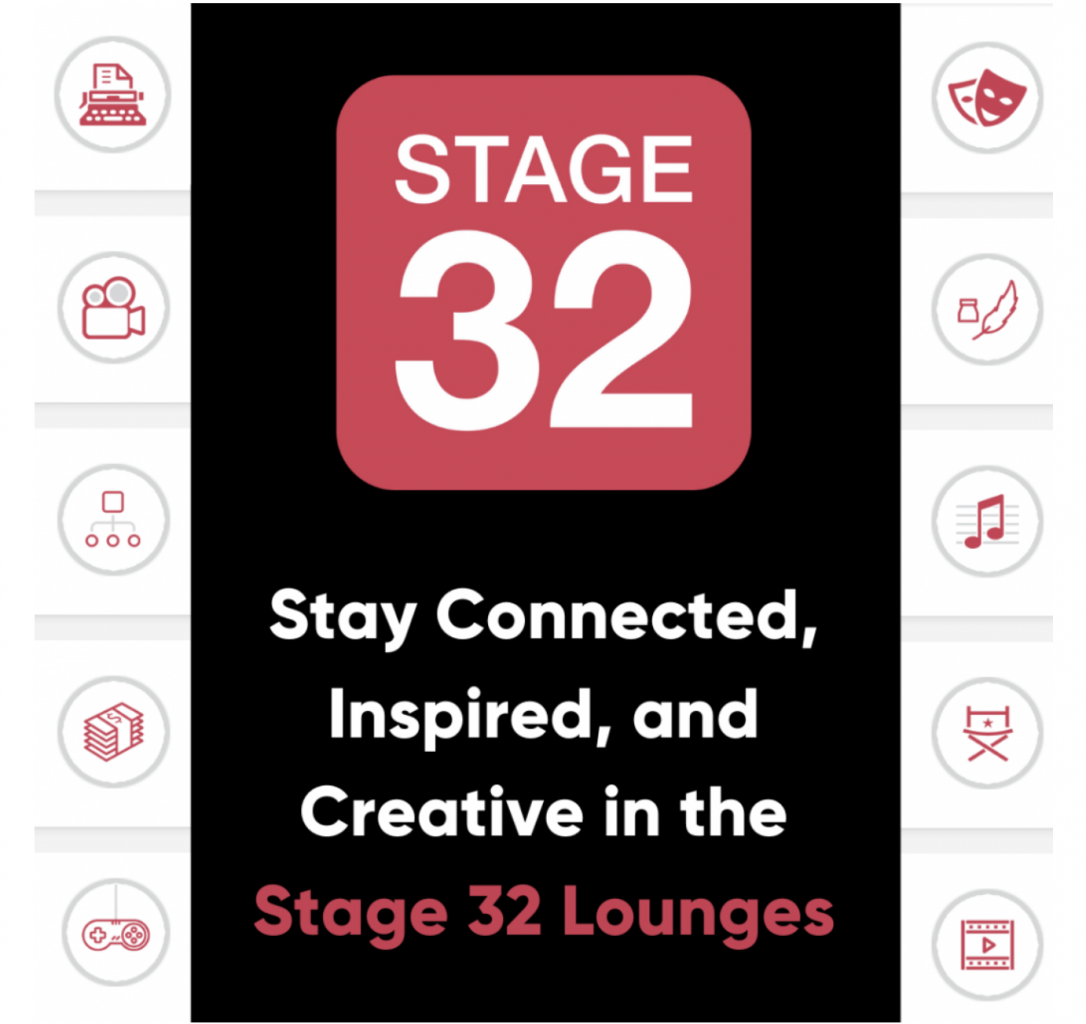 Without further ado, here are the latest Top 10 Lounge Posts:
Do Working Actors Need a Voice in Media
Honing In on Skills
How I Make Things Happen with No Time and No Money
What do DPs Look for in Storyboards?
Mercury The Musical

Recent Graduate

Who Are Your Editing Heroes?

What Distinguishes a "film" from a "video"?
What Makes a Film Look Low-Budget?
Creature FX Resources
Honorable Mentions:
Producing a no budget to super low budget indie film in our current Covid state

The indie feature film saga continues with only 5 filming days left! Check out the latest update!

Book Rec: Directing Actors by Judith Weston

A classic film book recommendation – what would you recommend?
Click on the link, add a comment, or start a post of your own! What do you want to talk about?
Just want to promote your website, reel, or other link to your work? Be sure to post in the
Your Stage Lounge
for feedback or promotion! Not sure which lounge to post in? Feel free to
direct message me on Stage 32
and I will gladly suggest next steps!
Thanks for checking out this week's highlights, and I look forward to seeing each of you in the lounges!
About Karen "Kay" Ross
K. Ross is a graduate of Colorado Film School and Regis University in Denver, Colorado. She's a screenwriter, actor/director, and producer based out of Los Angeles. Originally from the DC area, she's written and produced several short films, hosts "The Pre-Pro Podcast" aimed at teenagers interested in media, and is currently developing a slate of new material, including a coming-of-age TV Pilot set at the Renaissance Festival and a feature film about how "compassion fatigue" affects everyday people. She enjoys acting, directing, and being interviewed, just like her fun-loving mentor, Kevin Smith. She loves opportunities to work with inclusive, diverse, and driven professionals.
---
Let's hear your thoughts in the comments below!
Got an idea for a post? Or have you collaborated with Stage 32 members to create a project? We'd love to hear about it. Email Taylor at taylor@stage32.com and let's get your post published!

Please help support your fellow Stage 32ers by sharing this on social. Check out the social media buttons at the top to share on Instagram @stage32online , Twitter @stage32 , Facebook @stage32 , and LinkedIn @stage-32 .