Hey, Stage 32-ers! It's been a minute since our last recount of the lounges' Top 10 Posts, and understandably so! If you haven't yet watched the FREE Netflix Pitch Workshop, stop everything, register, and schedule an afternoon to watch it (and take notes - copious notes!). If you weren't attending live, you may not know that there were a couple of posts started just for the attendees to introduce and chat amongst themselves. Don't worry! I've got you, boo!
With today's Top 10 Posts, I've curated "rapid-fire networking posts", like the two from the Netflix Pitch Workshop, where you can click a slew of pluses to beef up your network, introduce yourself to get the conversation going, and make strides towards your next step in development. So, what are your options as a screenwriter pitching your project? Let's take a moment to unpack what the most popular options are for scripts in development and what lounges you can visit to maximize your networking.
Most screenwriters are interested in selling their scripts, in which case they'd be pitching to a producer. Subscribe to the Producing Lounge to keep up with topics and network with producers. Some screenwriters want to make the project in another capacity, such as director, in which case definitely subscribe to the Filmmaking Lounge to stay fresh with filmmaking techniques! But if you're pitching for another medium, say animation, as a book or play adaptation, or to create a comic book first, consider the Animation, the Authoring & Playwriting, and/or the Transmedia Lounge. Did you know that some scripts can even be made into table-top games? The things you learn in the Transmedia Lounge! WILD!
Don't forget - you can bookmark any "evergreen" posts, whether by topic or by opportunity. You can also get the link to the post to share by clicking the "share" button on the bottom, right-hand corner of the post. Not sure which lounges you are subscribed to? You can confirm your subscriptions here.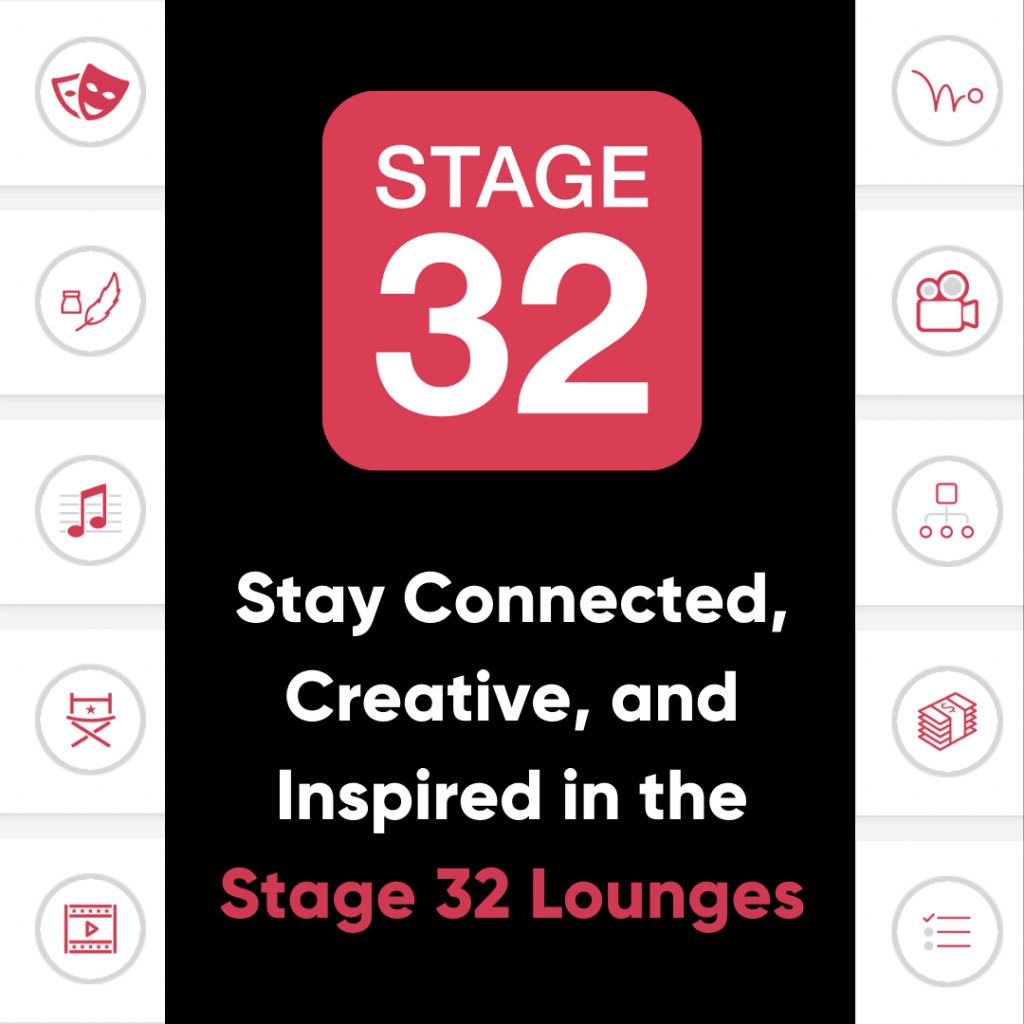 Without further ado, today's Top 10 Posts:
1. Screenwriters - Let's talk Netflix! Stage 32 + Netflix TV Pitching Webinar by Amanda Toney
2. Producers, Filmmakers & TV makers - Let's talk Netflix! Stage32 + Netflix TV Pitching Webinar - by Amanda Toney
This was the companion post from the workshop, and with over 200 comments, this is a fantastic post for screenwriters to meet producers!
3. Pitching a Docuseries by Alexandra FitzGerald
What better place to ask advice about pitching than to the people who listen to the pitches and are responsible for greenlighting them?
4. The Cycle of Television Producing Life: Edit - Network - Notes - Edit - Network - Notes - by Amanda Toney
Started by our very own Amanda Toney about her own journey into television, and it's a fantastic insight into the adjustments we have to make even once greenlit (so stay flexible from pitching through production!).
5. Titan Effect — A spy-thriller and sci-fi transmedia project by Christian Nommay
This is a great example of explaining your journey as part of your project's introduction, which makes readers want to read. No one likes ads, but we all love BTS (behind the scenes), and this one is BTS and an invitation!
If you're pitching a Transmedia project, this could be a fantastic topic to explore while you are refining your pitch!
7. How to 2D Animate by Landis Stokes
After writing for an animated project, including a comprehensive budget can be singularly elusive. This is a great discussion to help keep the logistics for your pitch on track!
8. Comic Book to TV series? By Cenack Winchester
Part introduction, part question, all pitch, and the response has been phenomenal! The originator of the post has even received testimonials in the comments - a great idea for your future posts!
9. Finding a director by Steven M. Cross
When crafting a pitch, having attachments such as actors and directors, can help boost the appeal; this is a great example of asking for advice while also inviting attachments!
10. 'Pick me up' Tips by Audrey O'Reilly
Waiting for that greenlight as a filmmaker with a script in hand can be excruciating, and this post is a fantastic opportunity to both share ways you bounce back and receive tips from your community!
No matter where you are in your pitching process, you are always welcome to start the conversation in the Stage32 Lounges! Not sure where to start? You can DM me or email me at K.Ross@stage32.com For now, why not start with the links above? Click, read, comment, and start a post of your own! I look forward to seeing each of you in the lounges!
About Karen "Kay" Ross
K. Ross is a graduate of Colorado Film School and Regis University in Denver, Colorado. She's a screenwriter, actor/director, and producer based out of Los Angeles. Originally from the DC area, she's written and produced several short films, hosts "The Pre-Pro Podcast" aimed at teenagers interested in media, and is currently developing a slate of new material, including a coming-of-age TV Pilot set at the Renaissance Festival and a feature film about how "compassion fatigue" affects everyday people. She enjoys acting, directing, and being interviewed, just like her fun-loving mentor, Kevin Smith. She loves opportunities to work with inclusive, diverse, and driven professionals. You can find her on Instagram at @k.osswrites.
---
Let's hear your thoughts in the comments below!
Got an idea for a post? Or have you collaborated with Stage 32 members to create a project? We'd love to hear about it. Email Taylor at taylor@stage32.com and let's get your post published!

Please help support your fellow Stage 32ers by sharing this on social. Check out the social media buttons at the top to share on Instagram @stage32 , Twitter @stage32 , Facebook @stage32 , and LinkedIn @stage-32 .