Did anyone else sing "Network While You Work" to the tune of "Whistle While You Work"? Only film geeks, amiright? Or maybe it's only Disney geeks? With less than three months left in 2020, it is so gratifying to hear so many projects are moving into production (utilizing COVID compliance safety precautions, of course). Major films and shows, local businesses, and of course the intrepid independent sets as well, all finding a way to move steadily forward. With more jobs, it also means it is time to balance the work with the networking!
Sometimes the posts in the lounges look intimidating, but they can be just as helpful at connecting with industry professionals as chatting at craft services, if you know how to keep moving. Take a note from the lastest posts! Drop in, ask straight-forward questions, share your struggles, or reflect on your process. No need to toil over every word, and we know you don't have time for that anyway! Remember, you lose time scrolling but you gain time and experience with community interaction.
What useful videos have you found? Share them! What recent experience have you learned from? Reflect on them! What's the next step in your project? Reach out and see who's interested! Then you have a conversation to pick up during your break or after you've wrapped. As I've learned from RB and Amanda, it's all about the "jab and move"!
Without further ado, here are the Top 10 Lounge Posts:
Honorable Mentions:
Producing a No-Budget to Super-Budget Indie Film during COVID [CONTINUED]

That post I said you should keep tabs on? There are some great updates and behind-the-scenes photos!

Looking for Collaborators

You can absolutely post a job listing for available roles, but sometimes you also want to gauge people's interest in your project by posting in the lounges. This is a project that is getting really great responses and the writer is moving forward with that momentum!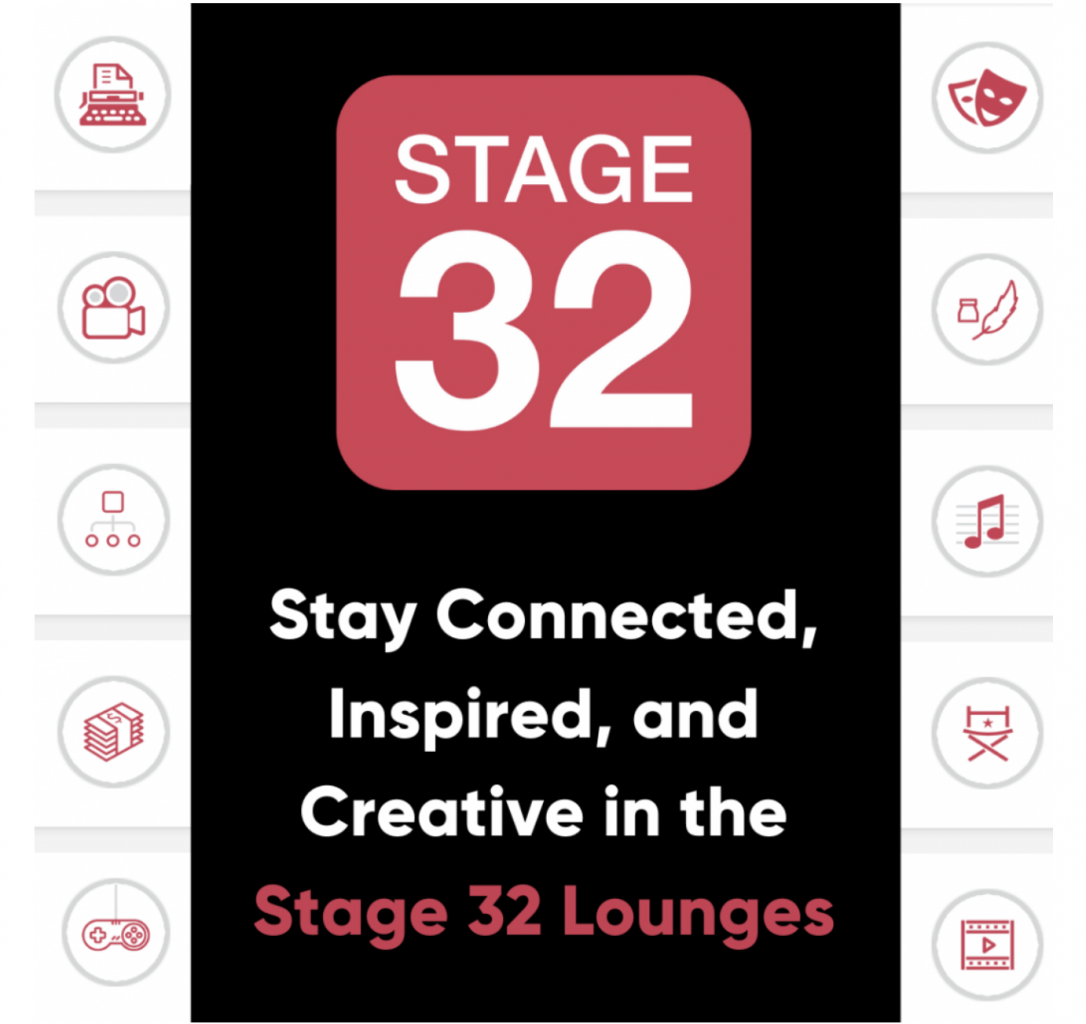 Click on the link, add a comment, or start a post of your own! What do you want to talk about?
Just want to promote your website, reel, or other link to your work? Be sure to post in the
Your Stage Lounge
for feedback or promotion! Not sure which lounge to post in? Feel free to
direct message me on Stage 32
and I will gladly suggest next steps!
Thanks for checking out this week's highlights, and I look forward to seeing each of you in the lounges!
About Karen "Kay" Ross
K. Ross is a graduate of Colorado Film School and Regis University in Denver, Colorado. She's a screenwriter, actor/director, and producer based out of Los Angeles. Originally from the DC area, she's written and produced several short films, hosts "The Pre-Pro Podcast" aimed at teenagers interested in media, and is currently developing a slate of new material, including a coming-of-age TV Pilot set at the Renaissance Festival and a feature film about how "compassion fatigue" affects everyday people. She enjoys acting, directing, and being interviewed, just like her fun-loving mentor, Kevin Smith. She loves opportunities to work with inclusive, diverse, and driven professionals.
---
Let's hear your thoughts in the comments below!
Got an idea for a post? Or have you collaborated with Stage 32 members to create a project? We'd love to hear about it. Email Taylor at taylor@stage32.com and let's get your post published!

Please help support your fellow Stage 32ers by sharing this on social. Check out the social media buttons at the top to share on Instagram @stage32online , Twitter @stage32 , Facebook @stage32 , and LinkedIn @stage-32 .