"We're going to have to let you go…" were the first words that prompted my acting journey.
I had been working in IT for nearly 22 years when my company downsized and, after a testing time personally, with a difficult divorce in 2007, I made a life-changing decision. They say that as one door closes another opens. Well, the door to regular and comfortable salary-earning did slam firmly shut and like any redundancy, fills you with that initial fear and trepidation. What has happened since then has seen me expand my professional and social network many-fold. My drifting focus has settled and I have found what I think is my 'true-calling'. I was 41 years of age when the bug bit! Never too late.
A Bit of Background
I had registered with a Background Talent agency in Auckland, New Zealand in September 2008 and began to get regular work as an extra for Commercials and TV Series. I had no idea that some of the TV Commercials shot here in New Zealand were destined for overseas viewers. I can still remember the buzz I got from going to the agency offices, having a couple of photos' taken and being up on their website the same afternoon. Ok, I thought, I'm not an actor yet, but getting roles on New Zealand staples' Shortland Street and Power Rangers (the latter being my very first role) gave me the kick-start I needed.
I remember turning up 30 minutes prior to call-time on Power Rangers one cold Sunday morning at 5 am on an Industrial estate in South Auckland and being like the proverbial kid in the candy store. I have always loved films and had been following a few actors' – Sir Anthony Hopkins, Sir Michael Caine, and several others' that weren't necessarily 'Sirs' throughout my life and admiring the ease with which they projected themselves on screen. Surely anyone can act! It's easy!
Breakfast came out and I immediately helped myself to bacon, eggs, sausage, mushrooms, beans, toast, and coffee. Someone approached me, who I figured must have been a crew-member and he asked with a serious demeanor 'What are you doing?" My innocent response bemused him even more, but it was then that I realized my fellow extras' were still seated at the back of the makeshift set (a tent) and watching me with amusement. "Eating," I said meekly. "Actors' and crew first mate, sorry". I then figured that the 'actors' were in robes to prevent spillage from their feast. "I want a robe one day" I muttered quietly to myself; and I want a line of dialogue, much like one woman who did have one line and was denoted on the call-sheet as a featured extra, getting paid relatively well for that extra piece of work.
Behind the Scenes of "Dead of Night"
Taking it to the Next Level
After this first taste on-set, I decided to step up a gear. I found a short course run by South Seas Film and Television School. It was a three-day introduction to On-Screen Acting. As a measure of my commitment to acting, after 2 months, I remember going straight from the set of a tv commercial, which was an overnight shoot, to the first day, of course, no sleep but with a burning desire to give it my best.
At the end of the 3 days, the course tutor asked if I would like to audition for a place on the year-long On Screen Acting Diploma course. I greeted his question with as much bemusement as the 3rd AD did when querying my breakfast habits on Power Rangers! But then, after Johnny Givins, the course Director told me that there was no commitment to accept a place, even if offered one, I thought 'why not!'
My First Audition
I had a couple of nights' to learn the 'break-up' scene from one of my favourite movies, Good Will Hunting. I was so nervous on the day, I thought I was literally going to crumble in front of the 3 panel group who were taking the auditions'. But somehow, on the 3rd take, I got a reaction from my fellow actress (playing Skylar) that lead to a very genuine reaction from me. I found an anger and voice from deep inside me that seem to come from nowhere. 'Skylar' cried and looked deeply moved. So much so in fact that at the conclusion of the scene I had to ask if she was ok? I offered a kindly hug.
I was embarking on a journey that is not completely unknown, with many actors' starting their career in their 30's – Denis Leary; James Coburn; Bryan Brown and Gene Hackman. In terms of actors' starting even later, I was joining a lesser numbered group including John Mahoney; Walter Huston and Liz Smith.
The News I Had Dreamt About
When the large, well-filled envelope arrived a week later in the post I actually shed a tear (I've always been able to easily access emotion and I'll admit that, even as a man). I had been offered a place on the course. I can remember being quite sick with a bug at the time and I still didn't even know whether I could take the plunge and pay the deposit for the On-Screen Acting course. I polled many friends and asked them what they would do in my position. I am lucky to have such supportive friends and the majority were unanimous in their view – Go for it! You only live once. In these days of 'text speak' I think the youth say YOLO! I drove to the Film School on the last day they were accepting enrolments from the successful auditionees. I paid the deposit and there was no turning back now!
The people I met on the course were not only an inspiration to me. Not only because nearly all of them were so much younger than me – which I knew was probably going to be the case – but they were so much fun to hang out with outside of school. I look back now and regard that year, in 2009, as one of the best of my life. I was able to get myself a good agency after leaving South Seas, so left my talent agency for good.
Getting my make-up applied. "Game of War Short" Film– South Seas Film and Television School (2009)
I Got a Top Five Agent!
I was extremely fortunate to get signed by one of the top five acting agencies in Auckland after my study. South Seas held an 'Industry Night' at the conclusion of our last term, where agents' and industry people attended an evening to view highlights and short films' from our ten months or so at Film School. At the interval, I felt the presence of one of the agents standing by me as I nervously ate by the buffet table. "Hey Sean, isn't it?" was the way the conversation started and I was the only student to sign with this particular agent for 2009. A few days later, I was sitting in the agent's office and pinching myself to try and take it what was happening. I will never forget that feeling!
Better auditions and roles started to come and I spent 2010 living on savings, at the same time taking all the acting roles I could. I did ten unpaid short films that year, but also knew it was an important time to network. I got some business cards printed and handed them out to anyone that I enjoyed working with. I was, of course, hoping that they enjoyed working with me too! Thankfully, I am still making films' with many of those people today.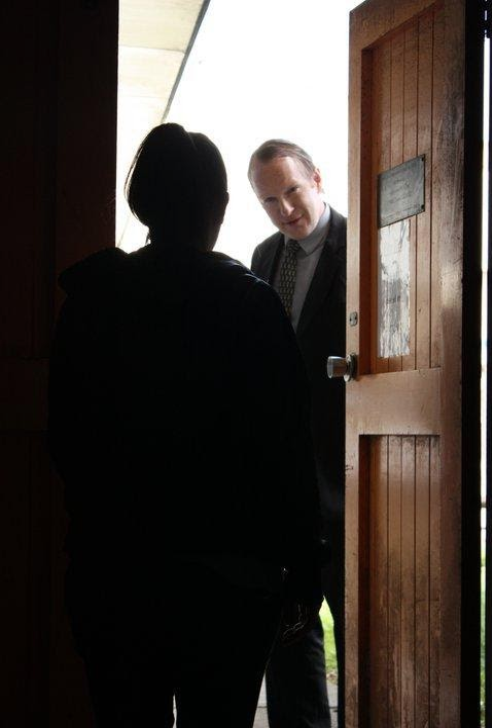 Still from "Continuum" (Auckland University, 2010) – a web series.
My First Paid TV Role
So, 50 or so short films later, a guest-starring dialogue role on Shortland Street, a soap on which I started as an extra and eight feature films to my name, the journey continues unabated. I also do corporate voice-over work for several companies, which is paid.
I have short film project coming up this year, which will be a lead role for me. I guess I usually regard myself as a character actor, so to be a main player will be a great challenge for me. A feature film I have been in over the last four years is finally in Post-Production and will be hitting the US market this year, all being well. I play an FBI Officer and the project is a psychological thriller Frozen Moments, which was part shot in San Francisco and partly in Auckland, New Zealand. This was Written and Directed by Craig Newland, who achieved overseas Festival success with 3 Mile Limit, his previous feature.
Survival
I am also involved with a group of friends' writing, producing and acting in short and feature-length projects'. Another great way to get your work out to the audience. At the moment, I am holding down a full-time job, and hoping the balance of acting and the normal 9 to 5 tips in favour of acting at some point very soon.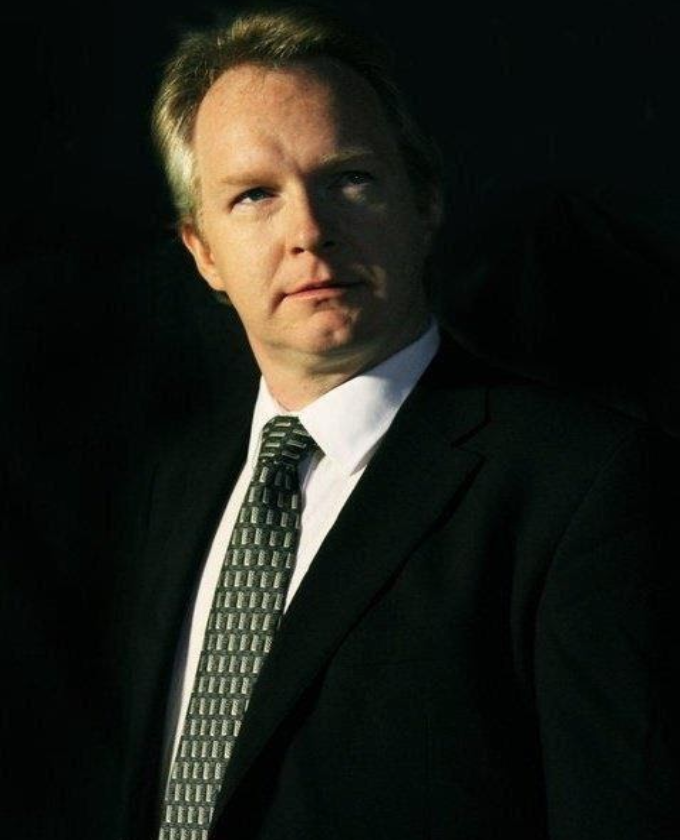 Publicity still from "Blindside" – Short Film (2012) – Zodiac Entertainment.
Keeping the Dream Alive
I would be quite happy acting as a pastime for the rest of my days, because I literally 'come alive' on set. It was definitely a leap of faith and is a continual test of sanity! But I love acting and will never give up in my quest to make it a career in the near future. I Directed my first short film last year and regard it as another step in my progress and learning.
If there was one nugget of learning or piece of advice I would give to any actor starting on their journey, young or old – as in my case – it would be never giving up! It may be a cliché, but it's true. I've had times where no auditions' see to come and then you get two or three in a short space of time. I always look at it as though, if you gave up today, that big audition could come tomorrow. That role you've always dreamt of could be just around the corner. So for that simple reason, I haven't thrown in the towel.
I love to read and what inspires me is reading Autobiographies of actors' who also struggled to get that start in their career. We've all been there unless you are extraordinarily fortunate to hit the ground running and never stop. The struggle is what makes us resilient, more passionate and determined to make it! Without this spark and desire, we are not actors. We cannot harness this creative energy that brings us, certainly brings me alive on set.
About Sean O'Connor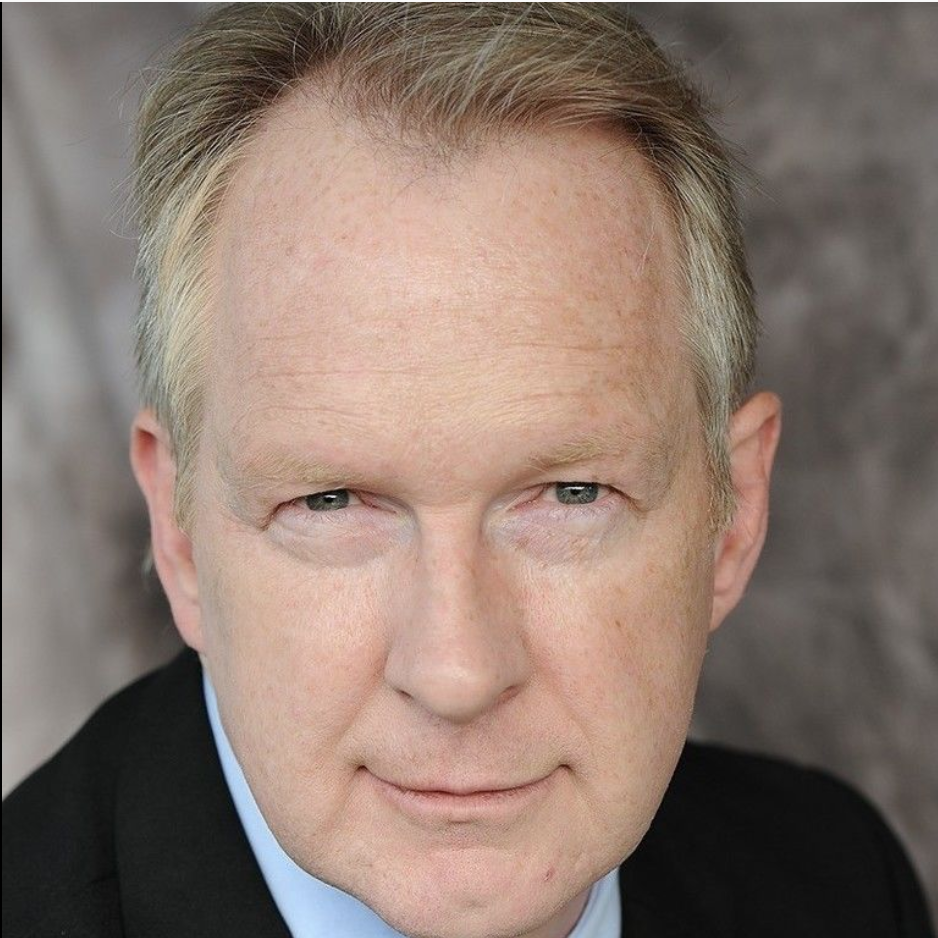 Born in England and emigrated to New Zealand in 2004. I started acting in 2008 and quickly made the transition from background extra to a professional actor after completing a year-long training in On-Screen Acting at South Seas Film, Television and Acting School on Auckland's North Shore.

Represented by The Robert Bruce Agency, acted in over 40 short films, several features and a few stage plays. My 2 gorgeous daughters' are my inspiration and acting has provided a new perspective on life that I am privileged to be partaking in.
Please visit www.seanoconnor.biz and IMDb to follow my progress. Thank you.
---
Let's hear your thoughts in the comments below!
Got an idea for a post? Or have you collaborated with Stage 32 members to create a project? We'd love to hear about it. Email Taylor at taylor@stage32.com and let's get your post published!

Please help support your fellow Stage 32ers by sharing this on social. Check out the social media buttons at the top to share on Instagram @stage32online , Twitter @stage32 , Facebook @stage32 , and LinkedIn @stage-32 .