There is a wonderful book written by the outstanding African author Tsisti Dangarembga called Nervous Conditions. The shocking first line of the book is:
"I was not sorry when my brother died".
She wasn't sorry, because it meant she could now go to school.
I feel like that about what is happening in our business. I am glad we are in a disruption and that the old model is falling apart, because I feel the new data driven e-commerce model allows more diversity and this gives advantage to the independent and art house market. Genre is king!
We are not only story tellers in this industry, but multi faceted story tellers and we are standing at the apex of a new economic and cultural story that is developing and we need to understand what that story is, if not why that story is.
Storytelling goes back to a very human need to communicate and through understanding and a need to empathize with the stories of others and comes something we all need - less fear. Storytellers made the world more real and near and therefore less fearful. They allowed us to initiate the process of internalisation and this in turn helped us to cope with the vastness of the external world.
So, what has this got to do with the price of potatoes?
Well, a couple of things. Bare with me. I think its worth spending some time on this, because I feel, we, in the independent market, need to find, for ourselves, our reason to engage more profoundly with our technologies other than that catchall phrase, 'marketing' our 'product'. Or more precisely thinking about marketing at an early stage.
I have always found that a lot of film makers have a tough time balancing or justifying the creative and business side of film making. This is generally done by saying: "I just want to make a film, but in the new model there is no 'just'. There is only, to quote Terry Pratchett, "just us". We are a new type of entrepreneurial film maker and we need to find a reason to embrace that and understand what it means. Well, what it means is that we are communicators who are wonderfully capable of throwing up many different ways for our viewers to interact and empathise with the world through technologies and methods we barely understand! In the old campfire storytelling days, this was the function of the shaman. Today its down to us and our campfire is our technology.
Let me segue here for a moment. There is a great shaman called Maldome Somé from the Dagare tribe of Burkina Faso. He tells a story of going into a mental hospital in the West and seeing how we treat our mentally ill. He was horrified, because in his village insanity is seen as the first signs of a shaman's ability. He was astonished and said to himself: 'Look how they treat their shamans in this country!' I just like that story, but in a way we perform the function of the old shamans. We tell our stories to communicate and help people to find a way to empathise with others and therefore lessen fear and yes, most of us are quite mad!
With that mission in mind, having the tools at our disposal that allow us to reach as many people as we can with our distinctive message and voice that appeals to their own distinctive needs and desires is a wonderful thing. So many view-points can be catered for. So many eyes and ears reached. So many interactions made. Facebook has two billion users for a reason. Mark Zuckerberg, like him or not, has a new community building goal for a reason. Unfortunately Jared Kushner and his Russian originated the 'stealth data machine', put Trump in the White House - - OK… For no discernible reason!
I called my company No Money No Cry, because I thought having less money could work in our favour. That there was a way for the small company to exploit the demise of the industry as we knew it and fulfill a mission I profoundly believe in. I thought there must be some method to be grasped out of this madness - - and there was.
However, there were a few things I needed to do and a few things that were structurally difficult to do. This is how I am approaching it. None of it is new, but the way of thinking about it proved vital to me.
1) Think of yourself as an e-commerce business and not a film company.
2) Find a way to fund the early marketing of your 'brand' and films — by this I mean the deep theme of your company and subsequently of each film the audience can connect with. Unfortunately, this is where we have a disconnect in the business. Our film financing model doesn't allow for us to spend this kind of 'risk capital' so early on. However, it is not risk capital. It is the most important part of your spend. Your community - - that much abused word - - will become the base of the people who want to see your films. It is this base that you will build on, once your film comes out — no matter what the film is — because they know who you are and know you will be putting out films that they are aligned with. Traditionally this has been done successfully with niche films like horror, religious films and documentary as this article by Stephen Follows shows. http://americanfilmmarket.com/what-types-of-low-budget-films-break-out/
This is because these are easily identifiable niches. We know how to get to the audience with relatively little effort. This also proves my point. We need to get to those niches or reach into the niche for our specific films and identify with them. To find the capital to do this, we could look at the accelerator model of tech companies and their minimum viable product route.
3)Work with a Digital Producer/strategist— who knows what they are doing! There are many who don't. Look for track records and an approach that involves measuring. If you can't afford one, try and share one with a group of film makers. In the new world there are lots of areas we don't know about. So partnering becomes important. I like the idea of partnering or a group of companies getting together to pay for a service they need. Like car sharing.
4) Start to pick out themes in your script early on that you can begin to talk about across all relevant media. I did this using a data analyst. I even think I may have been the first indie company to incorporate one into our company structure. Maybe not, but that's what I like to tell people and I've convinced myself its true. The object is to get myself working with data early on so that I could use that information to outreach from a marketing perspective and to enhance the saleability of the film.
5) Don't rely on stars. Rely on data. When I first started looking into this, big data was expensive, but now we can work with data at an affordable level. We can also, as I said before, work with other companies to share the cost. There are also resources like Slated and their filmonomics model.
6) In the e-commerce world everything is measurable. It is also in our world and we should not be afraid of it. I found this out from a friend who has an online shoe company! Every film has a world-wide market. We need to find out how much it will cost us to reach that market and have the budget to reach our community. The 'white space' is in the well defined, niche of a niche market.
7) In the new world your quantifiable following is your calling card to distributors. Distributors don't have the money to put behind your film and throwing it on all the different platforms without driving traffic there yourself won't work for you. I found that out the hard way. You have to drive your own traffic to your platforms and that will encourage the distributors and platforms to add their push to yours.
8) Reach out to the people in the tech world who have been doing this stuff for years successfully and sell them the idea of working with you. Everyone loves film.
9) 'We have nothing to fear except fear itself.' To quote Franklin D.Roosevelt
10) What business are you in? You are in the e-commerce business, but what a gift you have to bring to the party!
"In order for innovative ideas to bear fruit, companies need to be willing to wait for five to seven years and most companies don't take that time horizon." — Jeff Bezos
How true that is. The issues I am talking about here, are issues I am still engaged in dealing with. I had to do an enormous 360 percent turn with the company once I realised what was needed. I decided to take a specific path to raising money and I am still in that process. I have found that raising money can be hard, but harder still is the type of money. You need investors who are aligned with your vision. As producers, I believe we have to start looking at structures that are trustworthy and serve our equity partner and back end participants well. We must look for ways to push them up in the revenue waterfall, stop using exotic accounting to hide profits, if there are any and look at ways of sharing and openness can work for everyone.
"All you should be doing is talking to your customers and building stuff." - Kevin Hale
About Charles Liburd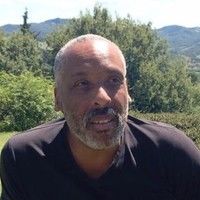 Charles has worked in Europe, UK, Africa and the US. As a writer, script consultant or producer he enjoys creative projects that inspire and tell amazing stories.
---
Like this blog post? Please share it on social media (Facebook, Twitter, LinkedIn, email etc) by using social media buttons at the top of the blog. Or post to your personal blog and anywhere else you feel appropriate. Thank you.
As always, we welcome thoughts and remarks on ANY of the content above in the Comments section below...