Don't give up on your dreams, it is never too late. With that being said and because I have been in the business so dang long (40+ years), Stage 32 has asked me to share some of my experiences. Hope you enjoy them.
In my early years, I was a mess. Didn't really know what I wanted to do, so I had many jobs, did a few years in the military, and a few years in business, administrative, sales, and management.
During this time, I also spent 10 years as an actor in the theater doing mostly comedy and musicals. I have been in a play where there were more people on stage than in the audience.
I was also cast as an actor in an air force training film as a pilot who was shot down in enemy territory. I was an example of what NOT to do. They say I died very well. This film also made me eligible for SAG.
Since I have no ego, "Streets Of San Francisco." Learned a lot by watching and listening.
Of course, it was time to go to Los Angeles to seek my fortune. After doing a lot of background (extra) work, some of which got me promoted to an actor (two checks in one day!) on shows like King, as an Alabama State Patrolman, and Paternity with Burt Reynolds as a butcher.
Then I was cast as the Harbor Master on General Hospital in a recurring part for about a year, off and on
At that time, I was also in the navy reserve for the Seabees, audio-visual group of course. They had decided to do a short film called, Home For The Seabees. As it was a history of the Seabees, they had convinced John Wayne to play himself as the host along with a Seabee. They turned to me and said, "Irwin, you're an actor and you have the uniform, why don't you play the Seabee along with John Wayne?"
Carlo Irwin on set with John Wayne in "Home For The Seabees"
First, we had to go to the Duke's house in Newport Beach to discuss the film and schedule. As we pulled up to his house, we could see The Wild Goose yacht of John's out in the bay. We entered the house into a courtyard and then into a den/meeting room. There was a large table with all of his awards on it and in the middle, rising above all of them was his Oscar.
The next week, we gathered at the Port Hueneme Museum to film. The first shot was on the other side of the room and we couldn't see them due to the exhibit cases between. He didn't like the setup and started roaring. I thought, "Oh crap, what did I get myself into?"
They finished and came over to where we were. He walked up to me with a big smile and said, "You ready?" Course, I replied, "Yes, sir."
John was totally in charge; forget the producer or the director. He turned to the camera and called out, "Action!" We did our scene and he clapped me on the shoulder and yelled, "Okay, cut!"
While they set up for the next scene, we went back to his trailer and played gin. This was the last film John Wayne ever did so I have the honor of being the last actor to work with him.
Carlo Irwin in "General Hospital"
I then auditioned for The Tonight Show with Johnny Carson and became one of the Mighty Carson Art Players, putting on skits in front of an audience.
This included his Regan-Carter debate. He did BOTH Carter AND Regan and I was the Howard K. Smith moderator of the panel. Another one was with just Johnny and me. He played James Bond as a senior citizen and I was "M" to his Bond complete with an English accent. Also in the skit was my good friend Bob Ruth who played "Cold Finger."
Doing more background work, I backed into a part as an Air Traffic Controller with Chevy Chase on Modern Problems. Unlike many of the other stars I worked with, he did not talk to anyone much.
I also worked with Marlon Brando as his chauffeur in The Formula. You never saw me as the windows were too dark from the outside and inside, they shot to the back where Marlon Brando sat. He was playing an aging industrialist wearing a hearing aid. What no one knew was the aids were attached to a tape recorder with his lines on it.
I have to tip my hat to the casting department of General Hospital. When they learned I only needed one more good year to qualify for my pension, they brought me back in a recurring role as a Hotdog Vendor on both General Hospital and Port Charles until I had enough credits for a good year.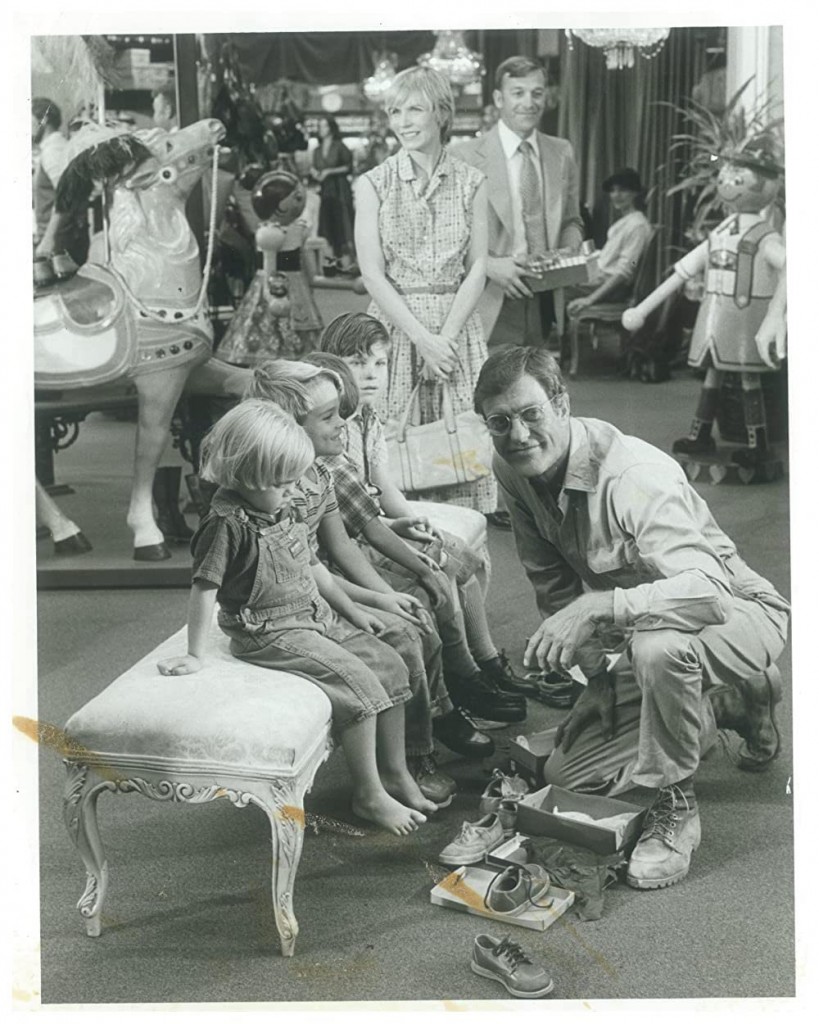 Remember, these were NOT big roles, but I have worked in small parts with major actors such as Dick Van Dyke, Robert Mitchum, Angie Dickinson, Barbara Eden and Ernie Borgnine.
I feel my acting career has been semi-successful as I get a small check every month. Now I could have retired, but I was just getting started. I started writing; now have either written or rewritten 14 scripts. I also started working on indie film projects as a production manager and then started my own company, Atomic Hollywood Productions, LLC.
Once we have gotten by our current conditions, I hope to start producing films. See you in the movies.
About Carlo Irwin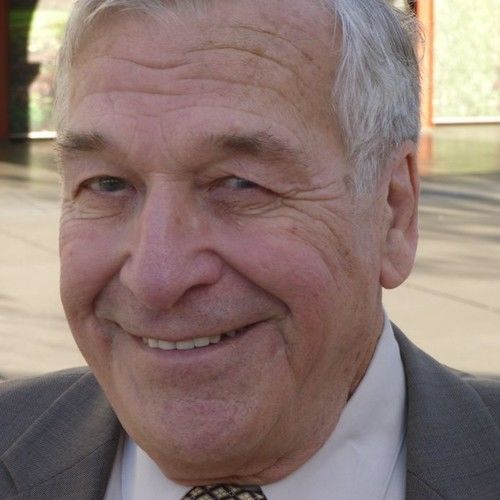 I am an indie writer/producer in the San Francisco bay area. Been in the business, both in front and behind the camera. I am available for anyone that might have need of my years of experience. I have screenwriting, scheduling and budgeting programs and all the latest rates. Also have a lot of contacts in the biz so if I don't know it, I can call someone who does.
---
Let's hear your thoughts in the comments below!
Got an idea for a post? Or have you collaborated with Stage 32 members to create a project? We'd love to hear about it. Email Taylor at taylor@stage32.com and let's get your post published!

Please help support your fellow Stage 32ers by sharing this on social. Check out the social media buttons at the top to share on Instagram @stage32online , Twitter @stage32 , Facebook @stage32 , and LinkedIn @stage-32 .