We interrupt our previously scheduled blog post for this month to share with you the gut-wrenching experience I am having that does have a silver lining and pays dividends emotionally, spiritually, and with character-building opportunities and a definite shift in both the trajectory and perception of my life...again. Oh, we are getting the gifts of growth now.
A funny thing happened to me on the way to this post. I was fired from what I thought was going to be a great opportunity. Perhaps you recall point numbers 9 and 10 from my previous post?
Apparently, I did not remember.
It seems I was trying to transmit something in my writing that I haven't learned. Never a good thing. It is humbling for me to share what I think I've learned, only to realize I don't have a clue.
It seems though I despise almost every superhero franchise in the marketplace today,
occasionally my prideful and arrogant alter-ego surfaces to think I am one. I call my false-prideful alter-ego Captain Production. He wears his underwear on the outside of his pants, sometimes on his head, and thinks he is invincible and all-knowing.
Occasionally, when I look at my IMDb page or some film student asks me questions about a high-profile project like The Orville, Versace, 911, Stand By Me, Clear and Present Danger or Waterworld, I can not fathom that I was there for any of them. Or that my name is credited on a single project of that size or caliber.
What I mean is, I cannot believe the breadth and scope of my career. I don't see movie stars with names or successful projects. I see a series of problems to solve and obstacles to scale to reach goals. My aim is always to create the smoothest experience possible toward achieving the insurmountable for everyone involved.
I am learning now at age 50, that I have been doing all of it to seek approval.
I am once again blindsided by my own prideful, arrogant ego, brokenness, and spiritual ignorance. I have been released and replaced (FIRED) on a project that, by every intent and purpose on production reports and calculated hours, was going smoothly from an execution standpoint. It was excruciating to face the reality that my personality and work style simply did not fit the environment.
Here is the truth I have learned about myself, again, and I hope I will continue in this awareness.
Listen to Your Intuition



I saw red warning flags in my first meeting with the executive producer of the project and I ignored them. Once again, I disregarded my instincts and allowed my hero-complex to trick me into believing I was in a position to 'help'' a director friend who was getting her first opportunity at being a producing director on a series. I was foolish to think I could navigate around the warning flags my intuition sent. That astounds me.
It is embarrassing to confess that I, once again, painted that first red warning flag (and subsequent red flags) green out of both my hero complex and an unrealized fear of financial insecurity. I was blind to both at the time. (See an excerpt from my previous Stage 32 post below to understand what I mean.
9. Be Wise Enough Not to Paint Your Red Flags Green
I am excellent at painting my red flags green, which means I am an incredibly resilient man, and I can decorate almost any negative situation into a positive one. At fifty-years-old, I have had to learn how not to do this and how to say no to unhealthy, unproductive, or abusive work environments.
I hope you will learn earlier in your journey than I did how short life is, and how to draw a boundary and create a category called:
10. Life Is Too Short
Learn to place bad experiences and toxic people in that category and not to cross back over that boundary, if at all possible. I have learned this messily and painfully, some only recently. You will see many instances unfold in my stories of how I made poor choices out of fear.
What is Financial Insecurity?
"Financial insecurity has nothing to do with how much money you have. There is no outside source that can relieve you of financial insecurity for more than a brief moment. Following any temporary high that comes with a financial spike comes a more severe low as you realize that you are counting on an entirely unreliable source for your feeling of security." - Bob Lancer
It is disturbing for me to admit that I have spent much of my thirty-year career living in denial under financial insecurity, as described above, without knowing it until now. Recognition and accepting the truth of how toxic and tainted this worry has made my family, and the workplace where I am responsible for creating culture is mortifying.
This fear has made me sick with worry and impaired necessary self-care, preservation, and growth for years. I think it is a significant source of unrecognizable stress and anxiety on every person around me.
Is There Job Security in The Motion Picture and Television Industry?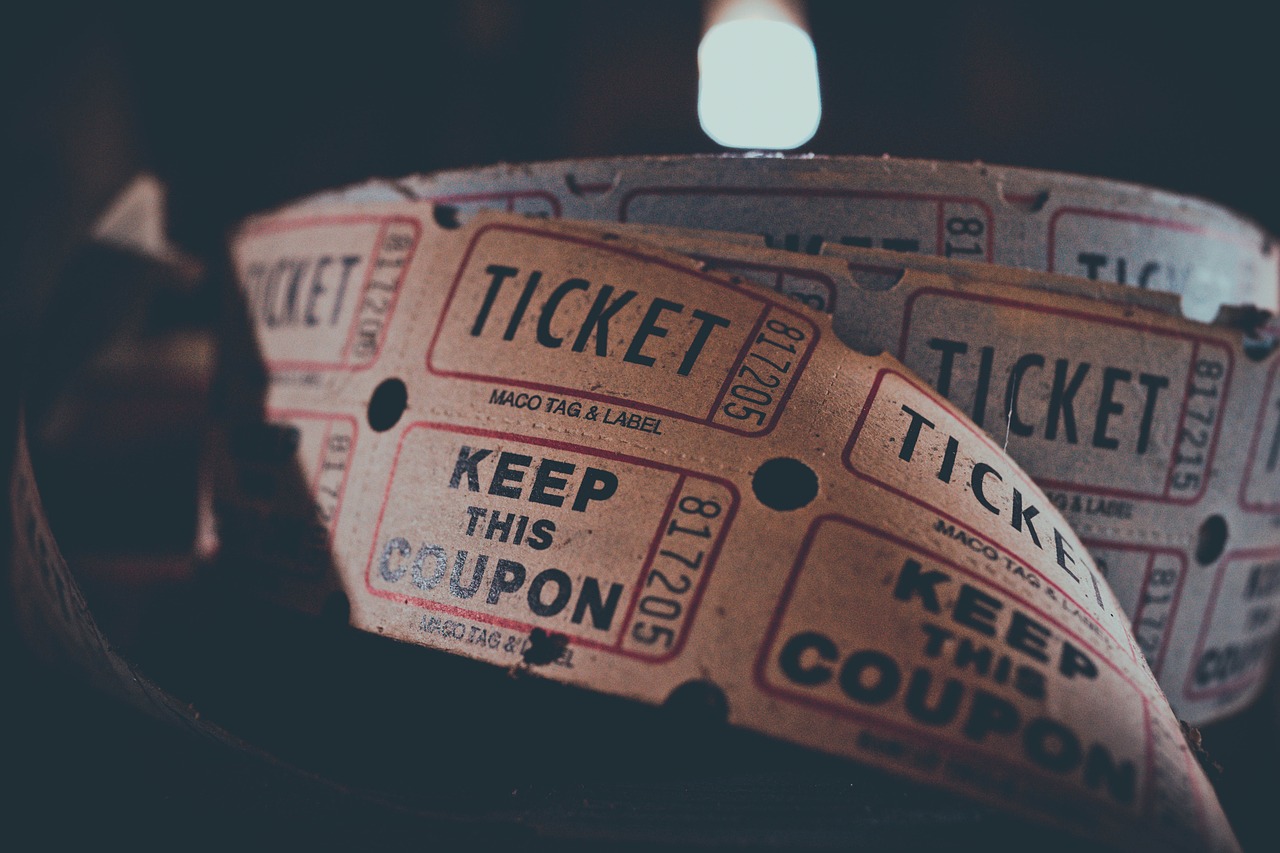 The television and motion picture industry is (me) "an entirely unreliable source for your feeling of security." - Bob Lancer
I invariably face this reality time and time again and get to course correct. All of the confidence I possessed when writing my "red flag" and my "life is too short" comments last month went out the window, even after taking an essential eight-month break from production to reassess my motives and deal with some childhood trauma that has surfaced.
Being aware of an issue like and ignoring self-preservation and mental health to make a buck or be someone else's hero is a disturbing gift and proves to me that I am in an often indefinable spiritual growth process. I have been striving to keep this spiritual principle in mind, no matter how little I like the process;
"Pain indeed seems to be the touchstone of all spiritual progress."
-Big Book Alcoholics Anonymous
I have worked so diligently to convince myself and everyone around me that I love the process.
I do not.
Am I a Workaholic?
Until recently, my life has mainly been devoted to running from pain and problems by, wait for it, solving other people's problems. (Or otherwise known as workaholism.) Tell me that is not a problem? Gulp!
The conditions specified above, an amalgamation of fear of financial insecurity and trepidation to face reality and move in an uncomfortable and unfamiliar direction I have wanted to move toward for over a decade now, can no longer be ignored.
Am I Living in Denial?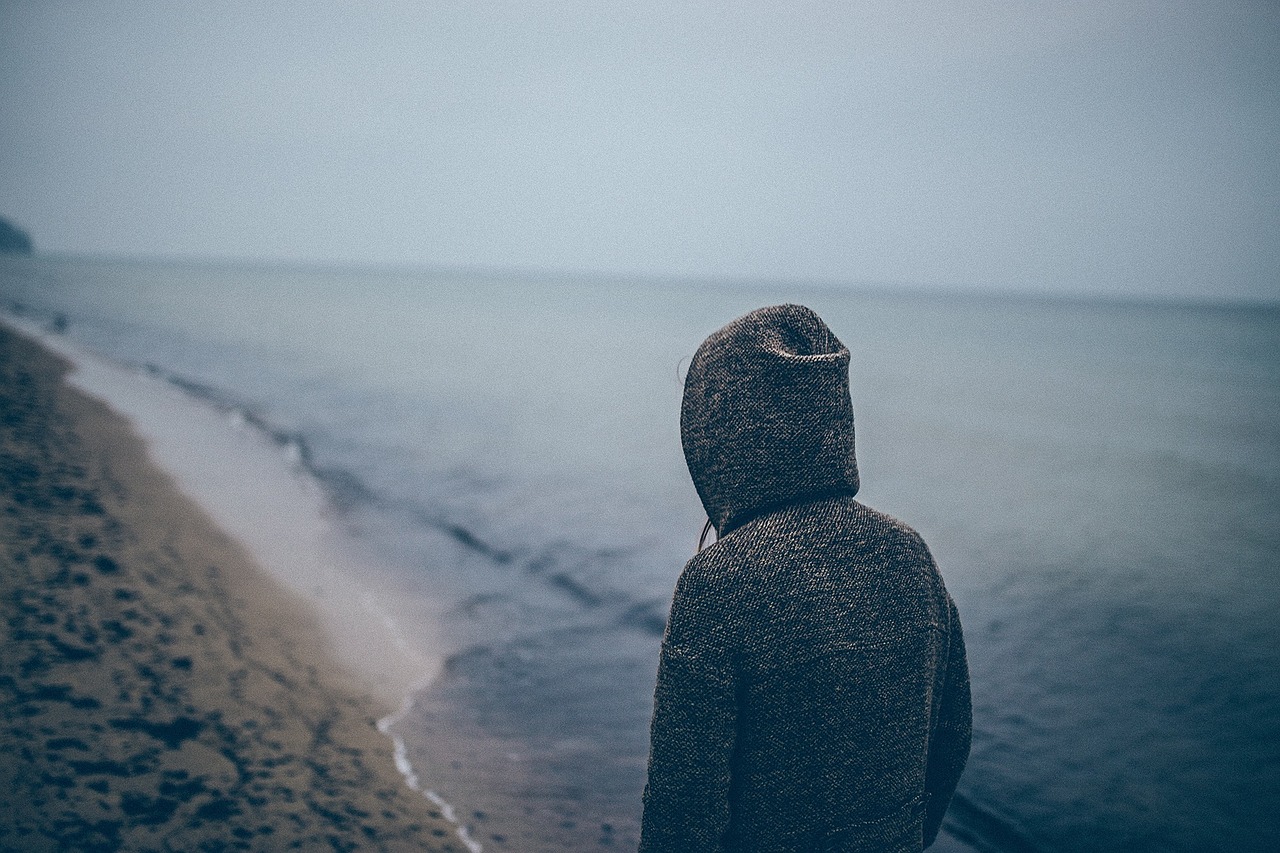 The realization that I have been consciously neglecting the fact that I have felt compelled and been asked to move from being an Assistant Director to Unit Production Manager or Line Producer out of fear to try something new made me sick. The willful and deliberate ignoring of my heart's desire and the still small voice within me to one day organize film festivals and leave the entertainment industry entirely to become a college instructor seems to have allowed me to construct a comprehensive method of survival where I have been spiritually and emotionally blinded, living under heaps of denial and fear in a hundred forms.
These fears and denial evaporated into clarity, exposing my toxic error at company wrap on an expertly executed Wednesday evening of production involving three locations with a complicated company move. The day was performed in eleven and a half hours, a production dream come true.
I walked off the set this fateful day, holding an awkward sense of accomplishment, the kind one only gets when making the best of a terrible situation. Not the deep sense of achievement I felt most of my career. A producer stopped me on the way to the shuttle van, asking me to hold on a minute while another producer came to talk to me. It is a common practice to replace A.D.s, it's not the first time for me, and it won't be my last. Ours is a thankless job.
I knew what was coming by the producer's tone and inability to look me in the eye. The moment I realized what was happening, the pit that had been in my stomach from day two of this job lifted. I was a little dizzy. The reasons given seemed convoluted, but I had no desire to dig in, clarify, argue, or defend the job I did not want. It was a total relief. It was evident that I was not the guy for the job in the eyes of these two producers. My ego was bruised, as it would be for anyone who is not allowed to complete something they started would be.
Ultimately, we were not a good fit. It was clear from the beginning, we all ignored it, and I began to feel physically ill going to work and eventually lost a substantial amount of income for the year, but gained clarity on needing to press into my trepidation to move toward changing my trajectory.
In the twelve-step recovery process, I am particularly fond of a spiritual principle that aids with any form of dysfunction, especially when a baffling and painful situation occurs at some point in my day:
"Pain is the admission price to a new life." (Excerpt from the book: Tw Twelve Steps, Twelve Traditions)
I don't like this reality but it is my experience. Every time something new appears in my life, it is never easy. Especially in this particular situation, which seems to have opened the door to a new season of extraordinary growth for me.


Acceptance is The Key



I accepted my fate and agreed with the producers. I was given the option to leave. It was a Wednesday, and we were only halfway through the pilot. I told them I would prefer to finish the episode, but I could clearly see their mind was made up. I was bewildered, as were they when I offered to finish the week's work.
Telling my wife was painful. Walking out the door to go to work the next two days even more so. Gratefully the crew did so well together as a production team on that Thursday that we were able to pull the company call time forward on Friday collectively, allowing us to avoid the dreaded Fraturday.
For those who don't know this word, television crews often go to work on a Friday afternoon and get home on a Saturday morning. My reputation is that of being a man who works diligently with my scheduling to make sure there are no "Fraturday" Fridays. Frequently it works as it did on my painful last day of this unusual job experience. We came in at 11A on Thursday, pulled the call to an 8A call time on Friday, and wrapped by 6P, a monumental accomplishment, as are the next things appearing on my career and dream path trajectory after finishing this painful situation as effectively as I could.
The crew was astounded that I was let go, and that felt good, as do the texts and calls I continue to receive from that set.
Stay tuned......for an invitation to consider a new career path of being groomed to become a production executive, an offer for a man to represent me as a film school curriculum consultant, an offer to become a film festival producer and to lead a speaker series on "Faith & Film" at a College film program where I am on the advisory board. WTF?!!
A kindly reminder:
I do not take script or concept submissions, nor am I here to make introductions to any of my colleagues, past or present. I am here to share what I have experienced in the hopes it will better prepare you for the road ahead of you.
Other Stage 32 Posts by Korey Pollard:
Part #1 So You Want to Be in Pictures?
Part #2 Answering The Call, Your First Shot
Part #3 Hollywood is a Small Town, Even When You're Not There
Part #4 When Your Dreams [In the Filmmaking World] Fade
Part #5 Ten Things I Learned Slowly in the Movie Business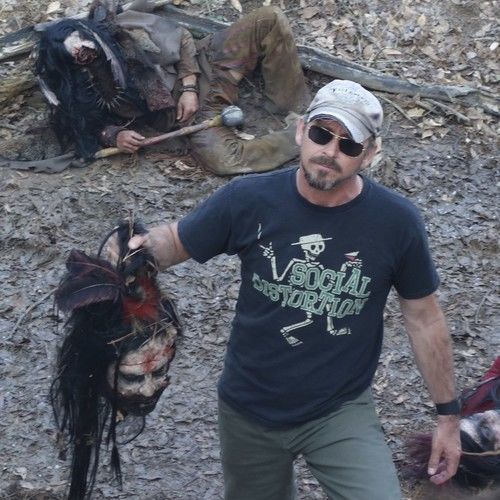 About Korey Pollard: With over thirty years of in-depth motion picture and television production strategy, management and delivery experience, Korey has certainly made (and continues to make) his mark on the industry. His proven attention to detail, problem-solving, collaborative leadership and critical thinking skills are evident in the projects he's invited to engage in. Some of these projects include: Ryan Murphy's Emmy award-winning 'Assassination of Gianni Versace' (FX), Emmy award-winning 'Monk' (USA Network), Seth MacFarlane's 'The Orville' (Fox),'9-1-1 What's Your Emergency' (Fox), 'Tom Clancy's Jack Ryan Series' (Amazon/Paramount). He also helped bring 'Grey's Anatomy' and 'Nashville' to life for ABC Studios, 'Deadwood' for HBO and 'House M.D.' and 'Life' for NBC.
Korey received early training and mentoring on films like: 'Stand By Me' (Columbia Pictures), 'The Fabulous Baker Boys' (20th Century Fox), 'Clear and Present Danger' (Paramount), "Waterworld' (Universal Pictures), 'And Starring Pancho Villa as Himself' (HBO) and 'Once Upon a Time in Mexico' (Columbia Pictures/Dimension Films) to name a few (complete list available on IMDB.com).
He remembers the incredible support and help that he was given and he strongly believes in giving back by teaching, mentoring and sharing his experiences with others, especially youth and future filmmakers. He sits on the advisory board of Greenhouse Collective, Lipscomb University's College of Entertainment and the Arts, Grand Rapid's Compass College of Cinematic Arts, and Belmont University's Motion Picture Program. He also speaks regularly at schools, workshops and other engagements across the nation.
Korey is a seasoned leader and a recognized central member of the film/tv community. With his well-honed skill set, Korey is combat-ready to galvanize the right future projects into existence.
---
Let's hear your thoughts in the comments below!
Got an idea for a post? Or have you collaborated with Stage 32 members to create a project? We'd love to hear about it. Email Joleene at joleene@stage32.com and let's get your post published!

Please help support your fellow Stage 32ers by sharing this on social. Check out the social media buttons at the top to share on Instagram @stage32online , Twitter @stage32 , Facebook @stage32 , and LinkedIn @stage32 .