Right now our industry is seeing a seismic shift in a variety of ways and women's voices are stronger than ever before. At Stage 32, our mission has always been to connect, encourage and inspire others to stay strong to their convictions and to never give in where it comes to their creative pursuits. To that end, we've teamed up with our great friends Daniel Sol, Theo Dumont and Nicole Castro from Hollyshorts and Kate Rees Davies at the Alliance of Women Directors for an exciting and timely evening celebrating women creating change.
On Thursday, January 25 at the Chinese Theater (TCL6) in Hollywood, we'll be presenting 6 short films directed by some incredible women (all AWD members) followed by a Q & A with the filmmakers on what inspired them to make these movies and how these films have helped move their careers forward. We will also discuss the importance of how they used film festivals to widen their audience and what other strategies they are implementing to forge their own path in such a competitive industry. Join us for a fun and inspiring evening honoring 7 talented ladies for a screening, Q&A and networking after-party!
Panelists:
- Rachel Goldberg - Director, MUTED, AMERICAN HORROR STORY
- Alexis Ostrander - Director, BAMBINA, AMERICAN HORROR STORY
- Shea E. Butler - Director, THE TRIAL OF BEN BARRY
- Maggie Mahrt - Director, UNBOUND
- Bola Ogun - Director, THE WATER PHOENIX
- Star Victoria - Director, TRANSMUTE
- Amanda Toney – Managing Director, Stage 32
When we're all done, we'll wrap up with a fun networking after-party!
If you live in LA, Join Us!
Women Creating Change
Thursday, January 25, 2018
Chinese Theater (TCL6 - 3rd floor of Hollywood & Highland Mall) 6801 Hollywood Blvd, Hollywood, CA 90028
Starts at 7pm - Get Your Tickets Here
There is an after party for networking which we will share with you at the event.
If you don't live in LA
We encourage you to leave a supportive message to these female directors in the comments below, your encouragement and support will be appreciated!
Rachel Goldberg - Director, MUTED
Rachel Goldberg is an award-winning filmmaker who has created over 30 productions for film and stage, garnering more than 20 awards. Most recently, she directed an episode of AMERICAN HORROR STORY: CULT. She has been supported by Ryan Murphy's HALF Foundation, Sundance, Women in Film, Film Independent, We for She, Sony Pictures Diverse Directors Program, Fox Global Directors Initiative, the Fox/AFI Studio Bridge Program, HBO and AFI's Directing Workshop for Women, where she made NEIGHBORS. This short film was later developed into the feature screenplay TRANSFORMATION AWAITS which has been recognized by the Academy's Nicholl Fellowship, the Cinestory Foundation, the Rhode Island International Film Festival, and more.
Shea E. Butler - Director, THE TRIAL OF BEN BARRY
Shea E. Butler is an award-winning filmmaker for her short films, "The Trial of Ben Barry," and "The Waystation," Shea's newest project, the seven episode web series "Trouble Creek," stars Jason Gedrick, Debrah Farentino and Dean Cameron. She Executive Produced all seven episodes with the show's creator, Stacey K. Black, and directed three of the episodes. In 2016, she was accepted into Ryan Murphy's Half Foundation Directing Fellowship and completed her Fellowship on the Fox television series "Scream Queens." And in 2014 Shea was accepted into and completed theWarner Bros. Television Director's Workshop.
Maggie Mahrt - Director, UNBOUND
Maggie is an AFI Directing Workshop for Women participant who has also been through Fox's groundbreaking and exclusive initiative, the Fox Filmmakers Lab, Having spent some time working as the assistant to the showrunners on an NBC show, Maggie fell in love with the pace and world of television with a goal of directing in that space as well. She was a part of the Ryan Murphy HALF Foundation TV Director Mentorship program at Fox and is currently working on the A & E show UnREAL.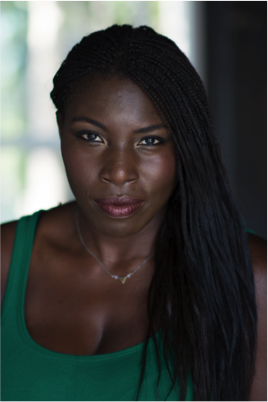 Bola Ogun - Director, THE WATER PHOENIX
Bola Ogun is an alum of University of North Texas, AFI Directing Workshop for Women, the inaugural 2016 class for the Ryan Murphy's Television HALF Mentorship Program, and is one of five directors chosen on a national search for the Robert Rodriguez's upcoming unscripted filmmaker series, in the vein of PROJECT GREENLIGHT called 'REBEL WITHOUT A CREW.' Her first short film THE WATER PHOENIX premiered at LA SHORTS FEST and was the recipient of a California Institute of Contemporary Art Grant. Bola previously produced the Emmy campaign music video for CRAZY EX-GIRLFRIEND and Vanity Fair's viral video "LADYBOSS", and worked in production on other notable projects such as THE DARK NIGHT RISES, NEIGHBORS, BATTLESHIP, TRUE DETECTIVE, and FRIDAY NIGHT LIGHTS.
Alexis Ostrander - Director, BAMBINA
Alexis Ostrander is an award-winning Los Angeles based filmmaker with a penchant for raw, human stories. She is a graduate of Syracuse University and was part of the 40th annual AFI Directing Workshop for Women. Alexis' short film "The Haircut" premiered at AFI FEST (2014) and has played at 45 festivals, garnering 13 awards. Alexis was selected for the inaugural 2016 Ryan Murphy (RMTV) Half Foundation Mentorship Program and subsequently directed the penultimate episode of American Horror Story: Roanoke on FX. She was a participant in the Fox Filmmakers Lab and Fox Global Directors Initiative and was a drama fellow for the apprenticeship program on Homeland. Currently, Alexis is one of five directors in the inaugural Warner Bros. Emerging Film Directors Workshop and directed a grounded sci-fi short film called "Sensum."
Alexis is attached to direct two feature films and is currently developing several projects for film and television. Alexis is represented by Echo Lake Entertainment and CAA.
Star Victoria - Director, TRANSMUTE
Star Victoria graduated Cum Laude from Georgia State University with a degree in Film and Television Production. She was awarded the prestigious Mary Pickford scholarship to attend the MFA Program at the School Of Cinematic Arts at USC. Star has created a body of work that is thought provoking and inspiring. When she is not honing her skills at USC, she is a sought after 1st AD. She recently worked on a Film Independent's Project Involve film Get the Life and a Sundance Lab and Doha Film Institute feature, Marjoun and The Flying Headscarf. In 2016, Star was chosen from over 200 applicants to participate in the inaugural year of the Half Foundation's Director Diversity Shadowing Program created by Ryan Murphy. Star shadowed veteran director of Banshee, Outcast & American Horror Story, Loni Peristere on Fox's Scream Queens. Star is also a Director Mentee of Executive Producer/Director Mike Listo, of How To Get Away With Murder, Notorious & Satisfaction.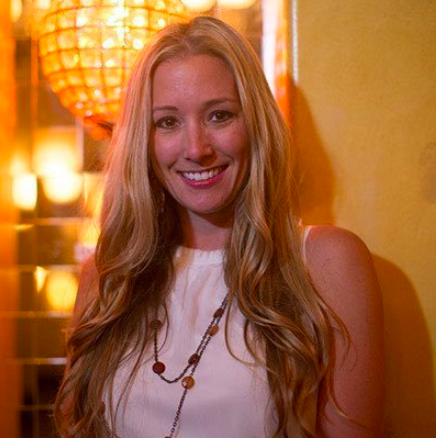 Amanda Toney - Stage 32
As Managing Director for Stage 32 (the world's largest online platform connecting and educating film, television and theater creatives), Amanda oversees operations and business development for the global business. She has curated over 1,000 hours of online education created exclusively for Stage 32 and works with hundreds of entertainment industry executives from around the world to serve as educators and mentors. She has worked on partnerships with such prestigious organizations as the Cannes Film Festival Marche du Film, American Film Market, SXSW, Raindance Film Festival, Hollyshorts Film Festival, PGA, WGA and DGA, as well as brands such as AT&T, Peerspace, Pond5, Mandy, Bondit Media Capital and her personal favorite, Tito's Handmade Vodka, which is the official vodka of Stage 32 and serves as the sponsor of all offline Stage 32 events. Amanda has spoken all over the world at the Cannes Film Festival (France), Hollyshorts Film Festival (US), Raindance Film Festival (UK), Fest Festival (Portugal) and Harvard (US) on the business of the entertainment industry.
Kate Rees Davies, Moderator
Kate is an award winning director with experience in narrative features, short film, music videos and commercials. A directing graduate of UCLA, her love and enthusiasm of the craft of filmmaking is infectious. Five of her shorts have screened at Cannes. She was one of the first independent filmmakers to shoot on 4K with the Sony F65 and as a result, has had her work distributed on the Sony 4K TV. Her feature film Altered Perception was picked up for distribution and was at the Cannes market this year. She is currently in development on a documentary about women in rock and roll.
---
Like this blog post? Please share it on social media (Facebook, Twitter, LinkedIn, email etc) by using social media buttons at the top of the blog. Or post to your personal blog and anywhere else you feel appropriate. Thank you.
As always, we welcome thoughts and remarks on ANY of the content above in the Comments section below...