It takes courage to do what most people aren't willing to do. So when filmmaker Chris Bournea set out to create a documentary about professional African-American female wrestlers in the 30s, 40s, and 50s, he knew courage was only the beginning of what these women had to struggle to find. In today's Stage 32 Blog, Bournea talks about the making of the documentary, the women who wrestled in the ring, and the money-hungry men who promoted them.


When you do media interviews for a movie you've made, there's one question you should be prepared to answer time and again: "What do you want audiences to take away from your film?"
Having spent years filming, editing, and even narrating the documentary, Lady Wrestler: The Amazing, Untold Story of African-American Women in the Ring, answering this question was relatively easy. What is one of the main takeaways from Lady Wrestler? It is that allies come from unlikely places.
The documentary tells the story of courageous black female athletes like Babs Wingo, Ethel Johnson, Marva Scott, and Ramona Isbell. These ladies braved racism and sexism in the 1950s, 60s and 70s to excel in the male-dominated world of professional wrestling. They traveled the world, became international superstars, and broke color and gender barriers before the gains of the civil rights and feminist movements.
Instrumental to the success of these brave black women were two unlikely advocates: legendary wrestling promoters Billy Wolfe and Al Haft. Wolfe and Haft operated thriving wrestling enterprises in my hometown of Columbus, Ohio, during the Golden Age of Women's Wrestling, from the 1930s through the 1950s.


Legendary wrestling promoter Billy Wolfe (second from left) in a 1950s vintage photo
with (left to right) jazz singer Nancy Wilson and wrestlers Babs Wingo and Lula Mae Provo.


Why did these two very heterosexual white guys decide to champion African-American female wrestlers at a time when much of the nation was still segregated? The almighty dollar, quite frankly.
Wolfe and Haft saw women's wrestling as lucrative. Wolfe, in fact, was married to Mildred Burke, who reigned as the world women's wrestling champion through much of the Golden Age. A notorious womanizer, Wolfe was far from faithful to Mildred, but he saw the value in recruiting other women to spar with his wife.
Wolfe was also ahead of his time in terms of race relations. Inspired by Jackie Robinson's historic act of integrating Major League Baseball in 1947, Wolfe thought bringing in black women wrestlers would draw more interest to the sport. And he was right.
Dozens of black women like Johnson and Isbell, whom I interviewed in Lady Wrestler, competed in front of packed crowds in Canada, Latin America, Japan, Australia, and other faraway places in an era when most women didn't work outside the home. And it's ironic that without Wolfe and Haft, the women wouldn't have had these opportunities.
Wolfe and Haft were not exactly what you would consider "progressive," at least not by today's standards. But whatever you can say about these men, they were certainly characters. Wolfe was known as "Diamond Billy Wolfe," notorious for his flashy style and questionable business practices. And Haft, for his part, was a grudging participant in promoting women's wrestling.
In a letter Haft wrote to another promoter in the 1930s that I obtained from the University of Notre Dame's vast wrestling archive, Haft outright stated that he didn't care for women's wrestling. "It is, after all, a man's sport," Haft declared. And yet Haft couldn't deny that both male and female wrestling fans enjoyed watching matches with "gal grapplers."
I myself am an unlikely ally and never could have imagined that I would one day become a wrestling documentarian. While I enjoyed watching "Rowdy" Roddy Piper, Hulk Hogan, Ric Flair, and other wrestling stars on cable TV as a kid in the 1980s, I hadn't watched the sport in years when I met Ethel Johnson through my friend Terry Anderson in 2005. In fact, I had never attended a wrestling match in person.
I've spent most of my career as a print journalist and upon interviewing legendary black female wrestler Ethel Johnson (who is now 83) for the Columbus Dispatch, I was amazed by her tales of competing in exotic places all over the world. She was hailed as a hero overseas, only to come back to the United States to confront Jim Crow segregation when she and her peers wrestled in the South.
As a result of being forced to stay in segregated hotels and rooming houses, the African-American lady wrestlers became acquainted with fellow athletes such as boxing legend Joe Louis and entertainers such as Ray Charles, Little Richard, and Ike and Tina Turner.
The Columbus Dispatch published my interview with Johnson in March 2006, just in time for Women's History Month. The article's publication also coincided with the Arnold Classic, an annual fitness expo presented in Columbus each year by Arnold Schwarzenegger.
The Arnold Classic organizers read my article, contacted me and told me they wanted to present Johnson with a lifetime achievement award during that year's event. Johnson, who by then was a retired grandmother who shunned the limelight, politely declined.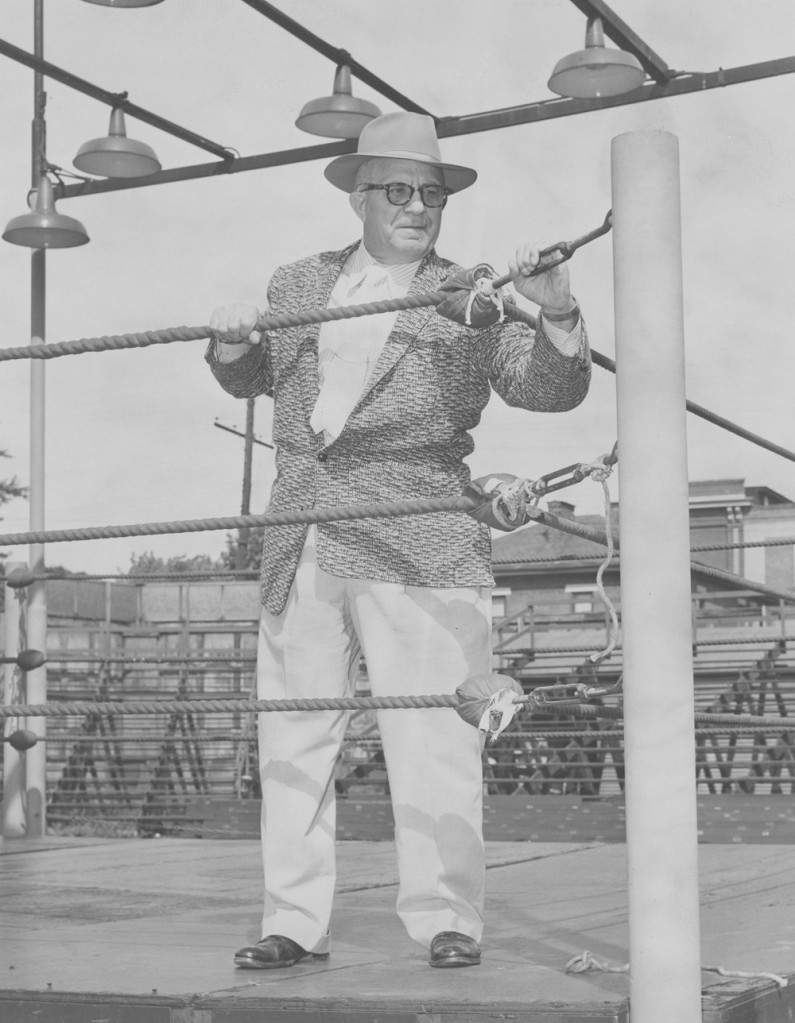 Wrestling promoter Al Haft was a
grudging advocate for women's wrestling.


But it didn't take Orson Welles to see that the story of Johnson and the other women like her was cinematic in scope and warranted more than one newspaper article. Coincidentally, around the same time that the Columbus Dispatch article was published, I came across Ruth Leitman's 2004 documentary "Lipstick & Dynamite." The film documents female wrestlers from the same era as the women I interviewed but features only a brief, passing mention of the African-American women.
It occurred to me that the stories of Johnson and the other African-American female wrestlers would make an interesting documentary. I've wanted to be a writer and a filmmaker ever since I can remember, so I made the leap and translated my print journalism skills to the screen. Producing and directing the Lady Wrestler documentary was a real labor of love.
As with most indie films, Lady Wrestler is the result of a lot of help and support from friends and family. I couldn't have finished the film with not only the cooperation of the wrestlers and their families but also my friends Paul Hill, David Filipi, Jennifer Lange and the entire staff of the Wexner Center for the Arts at Ohio State University. (My alma mater.)
I completed "Lady Wrestler" through a fellowship with the Wexner Center's Film/Video Studio Program, which provides world-class post-production facilities and support to filmmakers around the world.
The Wexner Center also hosted the premiere of Lady Wrestler on March 29, 2018. The event was a momentous occasion in which the wrestlers and I and our friends and family, as well as sports fans and history buffs, came together to celebrate these trailblazing women.
About Chris Bournea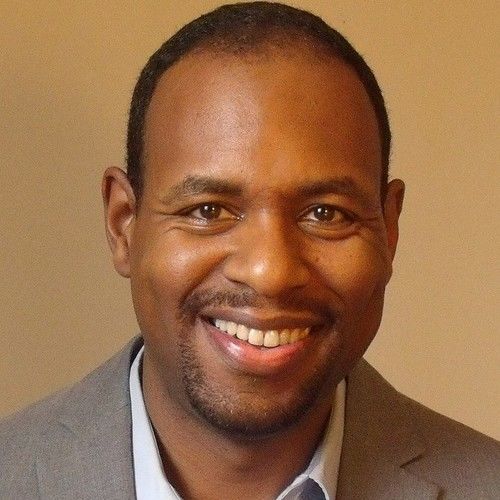 I'm a filmmaker, author, and journalist. I wrote and directed the documentary "Lady Wrestler: The Amazing, Untold Story of African-American Women in the Ring," which chronicles courageous black female athletes who braved racism and sexism in the 1950s and '60s to excel in a male-dominated industry.

I also co-wrote, with Raymond Lambert, the critically acclaimed nonfiction book "All Jokes Aside: Comedy Is a Phunny Business." The book tells Lambert's amazing life of story, growing up as the son of working-class teen parents and going on to open the legendary Chicago comedy club All Jokes Aside. The club was a "star factory" that helped launch the careers of superstars such as Steve Harvey, Oscar winner Mo'Nique, Chris Rock, D.L. Hughley and Dave Chappelle, among many others. The club was also the subject of the Showtime documentary "Phunny Business."

I'm also the author of the novel "The Chloe Chronicles," which traces a beautiful young woman's journey to succeed in the cutthroat entertainment industry.
---
Like this blog post? Please share it on social media (Facebook, Twitter, LinkedIn, email etc) by using social media buttons at the top of the blog. Or post to your personal blog and anywhere else you feel appropriate. Thank you.
As always, we welcome thoughts and remarks on ANY of the content above in the Comments section below...