My name is Anthony. I am a 10 year old child actor and a filmmaker. I have been acting since I was 4, and just recently last year I wrote and directed my own short film called One Nation. So far (when I am writing this blog) my film has screened at 5 film festivals in 5 different states and has won 2 awards. In my short film, all of my actors, except for the teacher, were children.
As an actor, when I am on set I hear that I am professional and easy to work with. I didn't understand how important that was, until I was making my OWN short film with children. That is when I learned that working with child actors can be HARD. If I was going to sum it up, that's it: hard. I couldn't believe how hard it was to work with children, and I am a child myself! Some problems were that the children wouldn't settle down and were usually hungry all the time (so you should keep snacks on set, but watch out for them messing up their costumes). But even though it is hard to work with some child actors, I think if you find the right child actor (a-hem) it will all turn out great! I have to admit it's really fun all-in-all.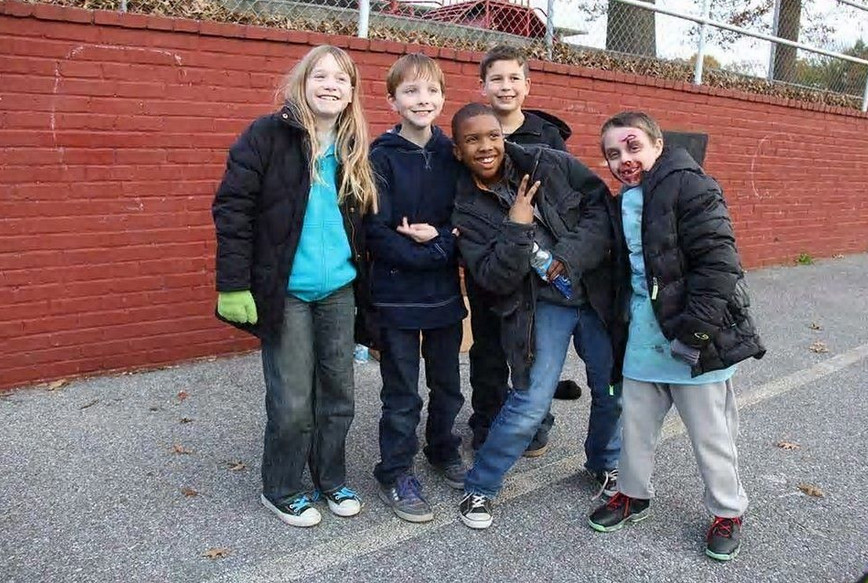 In my experience, here are good ways to handle child actors if you are casting them in your project:
When you are casting child actors just remember they are just kids and they may not be professional yet, so go with the best you can find.
If you are casting a lot of kids, remember only make the audition about 3 or 4 minutes because other kids will be excited about taking their turns (have you seen kids with too much energy!?).
If you're not sure if the child actors can or will perform, cast a back up. I've been cast as a back-up 3 times, and have needed to play the part two out of those 3.
Actually LOOK at the child actor's resume, if you see the child acting for the same company more than once, chances are they were awesome and the company called them back to do another project.
Ask a friend or someone you know in the business if they have a child actor that they like. I've gotten projects like that, and everyone leaves happy.
We're just kids, we think we can DO anything, which makes for a potentially GREAT actor.
If you would like to make any changes to the child's performance, don't be afraid to tell them. Help them move forward and get better.
When on set, whoever does the best job being quiet and paying attention, can go get a snack (snacks are really important).
Make a little wager. Say, maybe, if you guys can do this right the first time maybe I will give you $5 dollars (this may only work if they didn't know they were getting paid in the first place).
If the child's parents are not there (or not around on set), then you can say "don't make me call your mom to come pick you up" or "we can find another person to do this is you don't want to do this".
Another way to make the process easier for the filmmakers (you) would be to maybe have them give their opinions and ideas (my mom says because no one knows how to be a kid better than a kid). There may be something in the script that the kid is saying or doing that doesn't make sense to the child actor (a kid).
The best thing to do when kids have to wait while you set up the scene is having them sit down with a snack (yes, snacks again) or put them on a phone, tablet, or read a book.
Some of the best sets I've been on as an actor were sets that had people listening and paying attention, that were friendly and liked hearing ideas. Things are also easier if the scene is performed right the first time (even though everyone can't perform the scene right the first time). Things also go easier if the set is fun and interesting. A lot of times sets are fun when you can make friends or get to do what you like to do (for example,playing basketball for a scene when you like to play basketball). Considering that, you may want to plan scenes with child actors so that fun scenes come in between "un-fun" scenes.
Advice for child actors on acting is actually a bit more simple. Acting may take a lot, but it is extremely fun. As an actor doing this gig since the age of 4, it looks easy, but it's not. It's not easy because when you read a script you have to memorize it and you have to think: how can I ACT as this character? Can I PORTRAY this character? Can I BE this character? You should know what kind of parts you want to and do not want to play. After all of that, it's really all fun and simple. On sets you get to make friends and you feel like you are working with your best friends. Auditions can sometimes be easy. All you have to do is memorize the script. The casting people in the room will help you decide who this character is and you can decide how to portray it or whether or not you want to play the role.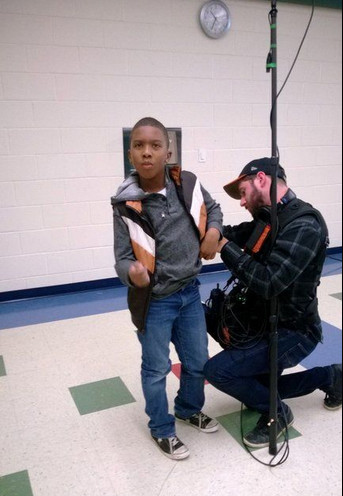 Finally, learn the business. The "business" is hard but fun. You meet great people who can get you to great places. Once, I went on an audition and met someone who I learned was a great writer who wrote a play that she has put me in. Being in her play has given me the chance to travel to a lot of different places that I have never been! All-and-all the business is fun, and that is all the advice I have for now.
You'll see more of me, I promise!
---
Like this blog post? Please share it on social media (Facebook, Twitter, LinkedIn, email etc) by using social media buttons at the top of the blog. Or post to your personal blog and anywhere else you feel appropriate. Thank you.
As always, Anthony is available for thoughts, questions and remarks in the Comments section below...