It is an honor and a privilege to bring you the worldwide premiere of the 5th Annual Stage 32 Short Film Program! Below you will find seven amazing short films to watch that were carefully curated by Stage 32's panel of leading industry executives. Our esteemed panel of judges is made up of top producers, managers, development executives, and Oscar-winning filmmakers.
These films are only available for viewing Thursday 12/17/20 - Sunday 12/20/20
Plus, join the filmmakers for a live Q&A this Friday, 12/18! Details and registration and the end of this blog.
Our seven winning filmmakers hail from all over the world, and we could not be more excited to share their undeniable talents with you. We were proud to screen these films in the 2020 Oscar-qualifying Hollyshorts Film Festival and the Raindance Film Festival in London. And, we're even more proud to showcase today's international premiere to all of the development executives, agents, managers and agents that work with us.
Since 2016, the Stage 32 Short Film Contest has served as an unparalleled incubator for finding talented filmmakers and helping them forge connections that make their careers blossom. Our past finalists have gone on to be signed by Paradigm, APA, Gersh, Verve, Echo Lake, Circle of Confusion and more!
Congratulations to all the 5th Annual Short Film Contest winners, we cannot wait to see where your talents take you.
Executives - please get in contact with Amanda Toney, Jason Mirch or Richard Botto for introductions.

The 5th Annual Stage 32 Short Film Program Winners
TOMORROW ISLAND - GRAND PRIZE WINNER
A LGBTQ+ short film about how love defies all borders.
Directed by Gwenn Joyaux - Buenos Aires, Argentina
Argentine-French multi award-winning director and writer who tells LGBTQI+ stories that deal with the edges of the world and extreme characters. They studied at La Plata National University in Argentina where they earned a BA in Multimedia Production and a BA in Direction of Film, Video and TV. Later on they relocated to Europe to study a MA in Film Directing at Universidade Lusófona in Lisbon (Portugal), Screen Academy Scotland in Edinburgh/ Napier University (UK) and the Baltic Film and Media School in Tallinn (Estonia) with an ERASMUS+ scholarship. They are a Talent Buenos Aires - Berlinale Talents (2007).
They received a scholarship to attend the 3º Seminar Program for Professional Latin American and European Film Producers at the Copenhagen Filmskolen. They have worked as AD and script supervisor in more than twenty films, commercials and series in Europe, Central America and South America. Gwenn is in development on their new feature films, a sci-fi epic thriller entitled Where the cold wind blows and a dystopian dark comedy entitled In labour we trust, which has recently won in Ventana Sur's Punto Genero, a new section focusing on projects from women and non-binary directors.
the password is wherethecoldwindblows
ZOO
A misunderstanding between three juveniles and a troubled man escalates beyond control, spiraling down to a point of no return.
Written & Directed by Will Niava - Montreal, Québec, Canada
Will Niava is an Ivorian-Ghanaian film director based in Montréal. After his education in film production, Will directed a number of projects around the world. Namely, a TV Series for MTV (SHUGA BABI) and also "Violence Of The Lambs", a music video released on NOWNESS from which he made his first short film "ZOO".
"ZOO" has won 7 awards out of its 45 international film festival selections.
Will is editing his second short film "ELEMENT", all the while preparing his first feature film experience, co-writing alongside Jérémy Comte, the Oscar-nominated director.
FATHER'S DAY
A short film about generational trauma, sacrifice, and ending the cycle.
Written & Directed by Jim St. Germain -

Brooklyn, New York
Jim St. Germain is the co-founder of Preparing Leaders of Tomorrow, Inc. (PLOT), a nonprofit organization that provides mentoring to at-risk and formerly incarcerated youth. Early in his career, St. Germain worked as a Youth Care Counselor at the same Boys Town juvenile detention facility in New York City where he was once a resident. Additionally, he worked as an advocate for young people living with mental health issues at the Mental Health Association. St. Germain served on the Youth Advisory Council of New York State's Division of Criminal Justice Services, and is currently a board member with The National Juvenile Defender's Center (NJDC), a nonprofit organization dedicated to promoting justice for all children by ensuring excellence in juvenile defense. In July 2017, St. Germain's book A Stone of Hope: A Memoir (Harper) will debut.
Born into abject poverty in Haiti, young St. Germain moved to Brooklyn's Crown Heights, into an overcrowded apartment with his family. He quickly adapted to street life and began stealing, dealing drugs, and growing increasingly indifferent to despair and violence. By the time he was arrested for dealing crack cocaine, he had been handcuffed more than a dozen times. At the age of fifteen the walls of the system were closing around him. But instead of prison, St. Germain was placed in "Boys Town," a nonsecure detention facility designed for rehabilitation. Surrounded by mentors and positive male authority who enforced a system based on structure and privileges rather than intimidation and punishment, St. Germain slowly found his way, eventually getting his GED and graduating from college. Then he made the bravest decision of his life: to live, as an adult, in the projects where he had lost himself, and to work to reform the way the criminal justice system treats at-risk youth. A Stone of Hope is more than an incredible coming-of-age story; told with a degree of candor that requires the deepest courage, it is also a rallying cry. No one is who they are going to be-or capable of being-at sixteen. St. Germain is living proof of this. He contends that we must work to build a world in which we do not give up on a swath of the next generation. Passionate, eloquent, and timely, illustrated with photographs throughout, A Stone of Hope is an inspiring challenge for every American, and is certain to spark debate nationwide.
St. Germain is a compelling motivational speaker and adviser to several government entities working with at risk youth, including the Department of Justice Office of Juvenile Justice and Delinquency Prevention, SAMSHA and the Children's Defense Fund-NY. He has also appeared in Washington D.C. for President Obama's Task Force on 21st Century Policing and submitted a proposal of recommendations to the Justice Department and the President. St. Germain has worked with Assemblywoman Diana Richardson, former Mayor Michael Bloomberg, and Governor Cuomo on important community matters, including reducing gun violence, close-to-home Initiative, child welfare and Raise the Age. He was a member Vera's Institute of Justice Juvenile Justice Advisory Board and the NYPD Police Commissioner Bill Bratton's Reengineering Team, which focuses on collaborative efforts between the NYPD and other city agencies to prevent juvenile crime. St. Germain has worked with countless local, state and federal officials advising on matters related to juvenile justice, mentoring, mental health, substance abuse, and educational issues. St. Germain has testified in front of the U.S. House of Representative Committee on the Judiciary Crime, Terrorism, Homeland Security & Investigations and was appointed by President Barack Obama to Juvenile Justice Coordinating Council on Juvenile Justice and Delinquency Prevention.
Through St. Germain's presentations, audiences can walk away with a new lens on the argument about how young people who commit crimes are treated. His passion for public service comes from his life experiences and his sense of personal responsibility to his community. From juvenile justice to mentoring to race and politics, St. Germain aims to start a conversation.
St. Germain has an Associate Degree in Human Services from the Borough of Manhattan Community College and a Bachelor of Arts in Political Science from John Jay College of Criminal Justice, where he is currently pursuing a Masters in Public and Nonprofit Management and Policy. Currently he works as a Residential Care Advocate for the City of New York. He speaks three languages: English, French and his native language, Creole.
St. Germain lives in Brooklyn, New York.
SHIRi
In a technology obsessed world, a sweet natured guy who is looking for love struggles to break free from a domineering relationship.
Directed by Micah Coate - Los Angeles, CA
Micah Coate is a director,
 actor, and U.S. Air Force photojournalist
 from Northern California. She found her 
way in the film and television industry
 soon after graduating from the Virginia
 Military Institute in 2012 with a degree
that had nothing to do with film. She started working in film, TV, commercials and theatre as a PA, stage manager, 1st AD, and director. In 2019 she co-directed her first feature, Guys At Parties Like It, a #metoo inspired horror.
Written by & Starring Grace Yee, Los Angeles, CA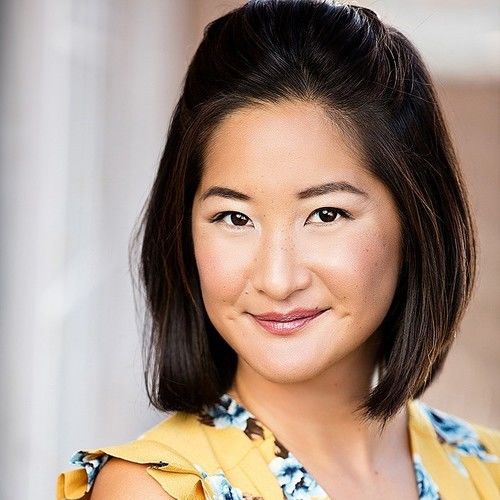 Grace Yee is a writer and actor from Los Angeles, California. Growing up in a traditional Chinese family, she was culturally obliged to track medicine until she was discovered by her sister ́s talent agent. She has been pursuing acting ever since. She has been on television shows on NBC, Lea Thompson's directorial debut film The Year of Spectacular Men, and ABC's Fresh Off the Boat. Grace's love of comedy led her to begin writing comedic shorts, SHIRi being the first of those to go into production. Grace is currently writing the hilarious true story about her and her sister's struggles to break into the industry.
At the moment she is working for ABC/Disney, fighting to keep COVID away from the film and TV industry.
THE INVENTION
In 1960s Belfast, a young boy comes of age while devising a plan to steal cigarettes.
Written & Directed by Leo McGuigan

-

Toronto, Canada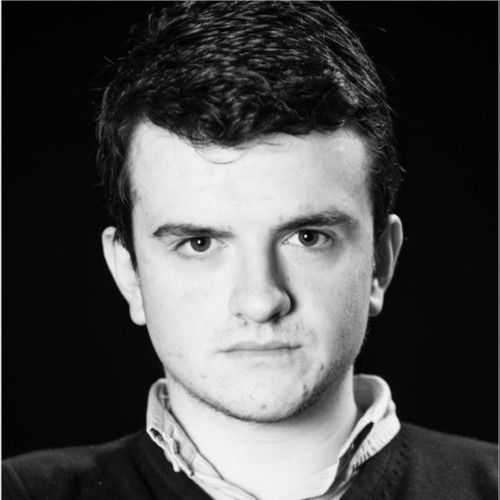 Having spent his childhood working steadily as an actor in the Northern Ireland, Leo soon turned his passions behind the camera, writing and directing the short film Cody in 2012. Cody would win the Foyle Film Festival's student film prize and the Coca Cola® Cinemagic award for Young Filmmaker of the Year. Leo returned to Foyle the following year where he received the runner-up prize for his short film, the family drama Echoes of Anna. In 2015, Leo wrote and directed his first feature film, the horror thriller
Braxton.
The film was named Best Foreign Feature at the 2015 Fright Night Film Fest in Louisville, Kentucky before being nominated for Best Indie Film at the iHorror Film Awards in 2016. iHorror, with over 3 million
fans across social media, is one of the internet's leading horror sites. After securing distribution, Braxton was released on DVD and VOD across the UK, Ireland and North America in 2018. Leo followed Braxton with the 2018 short film The Invention, which was screened at international film festivals throughout 2018 and 2019 to
great acclaim.
It was a Top 4 Finalist from over 3000 submissions at the inaugural Indy Shorts International Film Festival in 2018, an Oscar®–Qualifying category. The film also played the BAFTA-Qualifying Aesthetica Short Film Festival in November 2018. In May of 2019, the
film was named Best Celtic Short Film at the BAFTA-Qualifying Carmarthen Bay Film Festival in Wales. Leo has also worked successfully as a producer with Northern Star Pictures, responsible for overseeing the 2019 short film Limbo, which played at the Oscar®-Qualifying Galway Film Fleadh, and Wishbone, set to screen at the Academy® and BAFTA-Qualifying Cork Film Festival in November 2019.
CAPSULES
In a not so distant future, humans must take pharmaceuticals to feel any emotion at all. This is the story about two people who have been prescribed to take the next steps in their relationship.
Directed by Burton Chaikin - Los Angeles, CA
BURTON CHAIKIN is originally from just outside of Chicago, and graduated from the USC School of Cinematic Arts in 2016. He is currently an Associate Producer for for The Late Late Show with James Corden, and has directed and produced several award-winning short films featured in festivals around the world. His films were licensed for online distribution on sites such as Amazon and Gunpowder & Sky's sci-fi site WatchDust.com. He is now in the process of developing his first feature with production anticipated to begin in 2021.
PENDULUM
Brian - a shiftless young man - discovers that when he dies his life resets five minutes in the past. Using this power to his benefit, he begins killing himself to change his future.
Directed by Michael Hull - Eugene, Oregon
As a two-time Emmy® nominated, and multi-award winning producer/director, Hull has worked in many production disciplines; commercial, music video, documentary, corporate film and independent film. He is known for his ability to deliver work that is engaging. Hull's style blends a methodical, hand-crafted approach with an urgent realism. Always infused with a narrative style, his work is committed and distinctive.

His 30+ year career has seen Hull's award-winning work grace many of the world's leading brands; ESPN, Clorox, Hewlett-Packard (national commercial campaigns and international high-tech documentaries), MasterCard (the longest running DRTV ad of its time), DIVA TV (the world's first interactive television system), World Cup Soccer, as-well-as keynote films for global events such as the 2002 UN Summit on Sustainable Development held in South Africa. Brand commercial work for the nation's fastest growing craft beer and a farm & ranch retailer have garnered him his recent Emmy® nominations. Michael has taught and lectured at Santa Clara University and the University of Oregon. His global production experience has taken him to India, South Africa, Japan, Thailand, Hong Kong, Haiti and throughout the EU.
Join us on Friday, December 18th at 11am PST for an exclusive panel with some of our winners!
Emerging Voice in Filmmaking: Winners of the 2020 Stage 32 Short Film Program
December 18th at 11am PST
---
Let's hear your thoughts in the comments below!
Got an idea for a post? Or have you collaborated with Stage 32 members to create a project? We'd love to hear about it. Email Taylor at taylor@stage32.com and let's get your post published!

Please help support your fellow Stage 32ers by sharing this on social. Check out the social media buttons at the top to share on Instagram @stage32online , Twitter @stage32 , Facebook @stage32 , and LinkedIn @stage-32 .