Over the past 4 years, Stage 32 has had hundreds of success stories, and we love nothing more than seeing creatives network and collaborate on projects through meetings in this community.


Introducing our brand new, first ever Instagram contest:
How Do You Live A Stage 32 Life?
We're looking to see how you have incorporated Stage 32 into your creative career. Whether you have been cast in a project, found your camera operator, gotten a script optioned or co-produced a film, we want to hear from you! Whatever way you have found Stage 32 valuable, show us in a picture or video for your chance to have your story showcased in front of the entire Stage 32 community (details below!). We encourage you to be as creative as possible, and there is no limit to how many pictures or videos you can submit to the contest - each submission is a new chance to win!


Here are the rules: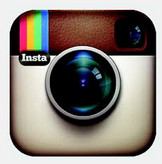 1. Follow @Stage32Online on Instagram.
2. Post a picture or video showing how Stage 32 has helped you follow your dreams.
3. Make sure to tag @Stage32Online and hashtag #Stage32life in your caption to be entered into the contest.
---
Submissions take place from May 26th through June 26th!
---
Now the fun stuff - the prizes:
Top 3 winners announced and given a personal shout out on the Stage 32 Twitter account, which goes out to 130,000 followers.
Top 2 winners receive a free webinar of their choosing.
1st place winner receives a featured guest blog on their success story.
This is a free opportunity to get creative, win a chance to further your creative education, and have your story shared with the entire Stage 32 community. We're really looking forward to what you come up with!
Keep up with all of our social media accounts to stay on top of the contest, as well as all of the cool things happening around Stage 32!
https://instagram.com/stage32online
https://twitter.com/Stage32online

https://twitter.com/RBwalksintoabar

https://www.facebook.com/Stage32

https://plus.google.com/+Stage32/posts

https://www.linkedin.com/company/stage-32
https://www.youtube.com/user/stage32com
---
Like this blog post? Please share it on social media (Facebook, Twitter, LinkedIn, email etc) by using social media buttons at the top of the blog. Or post to your personal blog and anywhere else you feel appropriate. Thank you.
As always, we welcome thoughts and remarks on ANY of the content above in the Comments section below...