Bethany is hearing pitches for Drama, Dramedy, and True-story Features under $3MM.
She is especially interested in stories that are Character-driven, Inspirational, Heartfelt, feature Family Secrets or Unlikely Heroes, and Historical Stories that haven't been heard before (e.g., THE BIG SICK, SARAH'S KEY, ERIN BROCKOVICH, THE INTOUCHABLES, CHOCOLAT).

GIRL ON THE EDGE, produced by Jay Silverman Productions
Jay Silverman Productions is the film and TV production company headed by industry veteran Jay Silverman. On the TV side Silverman worked on A&E's "The Cleaner", TV One's "TV One on One", and THE ZOO. In 2015 the company released their first major feature film, GIRL ON THE EDGE, to huge critical success, including 13 Festival Award wins out of 14 nominations. Picked up by Showtime, the script was penned by Joey Curtis (BLUE VALENTINE) and stars Peter Coyote, Taylor Spreitler, Gil Bellows and Makenzie Phillips.
Their latest feature, OFF THE MENU, was penned by Jennifer Goldson (SNATCHED) and stars Dania Ramirez, Santino Fontana, and Jen Lilley. The film was recently was just released in February by Sony. On the heels of these two amazing productions, Jay Silverman Productions is looking for it's next feature to develop.
Company credits include: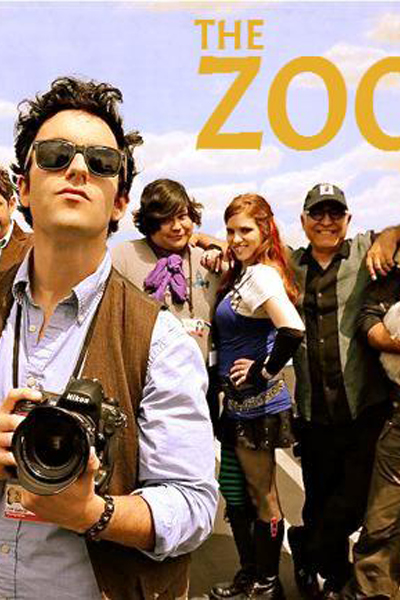 Tips on pitching to Bethany Cerrona
Guidelines
You may only pitch ONE project per reservation. Execs are looking for projects they can develop, NOT portfolios.

You should have a completed script available upon request for the project you pitch.

Do not reach out to the executives unless directed by Stage 32. They do NOT accept unsolicited material or appreciate being cold-called/emailed by strangers.

Missed reservations are not refundable and will not be rescheduled.
Live Pitches
Within 15 minutes of your scheduled pitch, the exec will reach out by Skype or Phone. Your pitch session will last approximately 8 minutes.
Written Pitches
Written Pitches will be no more than 2 pages submitted as a PDF or WORD document. Any written pitch uploaded past the deadline will not be shown to the executive and will result in a non-refundable forfeiture of your pitch.
Scorecards
Within 3-4 weeks of your pitch session, you will receive a Pitch Scorecard on which the exec you pitched will provide pitch feedback and note if they are PASSing, or would like to REQUEST your material.
If you are requested, you will be notified via email with further instructions. The execs will have 2-3 months to review your material and note if they are PASSing, or would like a MEETING. If a meeting is requested, we will introduce you via email.
---
Please understand that these are working executives, and their schedules are subject to change at a moment's notice. We always strive to give you at least 24 hours of notice if a session has been cancelled, and we will recommend another executive for you to pitch your material to.
---
Need help with your pitch?
Download the Stage 32 Pitching Guidebook
Questions or Concerns?
WriterHelp@Stage32.com