Brad Wilson the Co-founder of Higher Purpose Entertainment (HPE), a production company dedicated to telling stories in film that encompass truth of character and strive to embrace inspirationally redeeming qualities. While at HPE he's produced a number of films including THREE BLIND SAINTS, CHRISTMAS ON SALVATION STREET, MY MANY SONS, THE MEANEST MAN IN TEXAS, and THE RESURRECTION OF GAVIN STONE, which was released last year in 1,100 theaters across the country.
Brad is currently working with Stage 32 writer, Lynne Logan, on their upcoming feature, UNDONE. The film tells the life story of televangelist Sherry Damron, and is set to star Cory Oliver (GOD'S NOT DEAD). Lynne was hired to pen the script after being discovered and having her own script optioned by Brad after a Stage 32 Coverage.
Brad started his career operating Robert Duvall Productions, covering films like COLORS (starring Sean Penn), DAYS OF THUNDER (starring Tom Cruise, Nicole Kidman), and the CBS miniseries "Lonesome Dove". Brad then moved on to become the Vice President of Production at Greystone Films which produced films including LUNKER LAKE & INSIDE OUTDOORS before co-founding Higher Purpose Entertainment (HPE).
Brad is currently Focused on Low Budget Inspirational, Aspirational & Family Films, including films that are about music and music artists.
Credits include: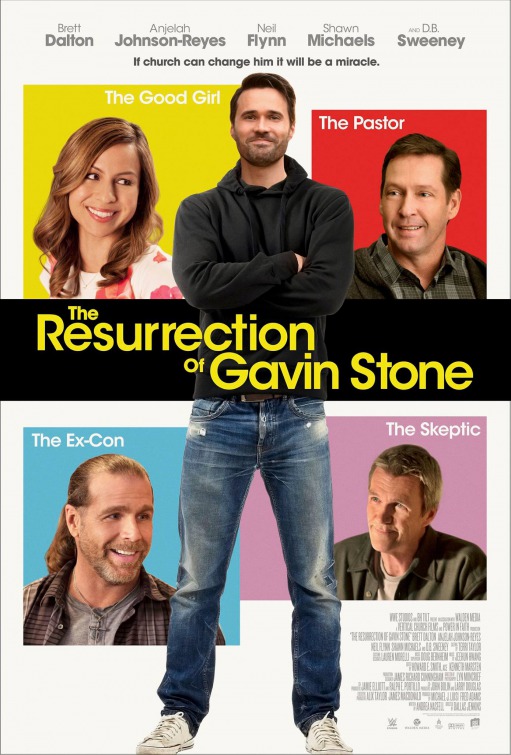 Please note: The industry executives who work with Stage 32 do not accept unsolicited submissions. Contacting this executive with an unsolicited submission outside of Stage 32 is a violation of our user policy and could result in suspension from the site.
Tips on pitching to Brad Wilson
Guidelines
You may only pitch ONE project per reservation. Execs are looking for projects they can develop, NOT portfolios.

You should have a completed script available upon request for the project you pitch.

Do not reach out to the executives unless directed by Stage 32. They do NOT accept unsolicited material or appreciate being cold-called/emailed by strangers.

Missed reservations are not refundable and will not be rescheduled.
Live Pitches
Within 15 minutes of your scheduled pitch, the exec will reach out by Skype or Phone. Your pitch session will last approximately 8 minutes.
Written Pitches
Written Pitches will be no more than 2 pages submitted as a PDF or WORD document. Any written pitch uploaded past the deadline will not be shown to the executive and will result in a non-refundable forfeiture of your pitch.
Scorecards
Within 3-4 weeks of your pitch session, you will receive a Pitch Scorecard on which the exec you pitched will provide pitch feedback and note if they are PASSing, or would like to REQUEST your material.
If you are requested, you will be notified via email with further instructions. The execs will have 2-3 months to review your material and note if they are PASSing, or would like a MEETING. If a meeting is requested, we will introduce you via email.
---
Please understand that these are working executives, and their schedules are subject to change at a moment's notice. We always strive to give you at least 24 hours of notice if a session has been cancelled, and we will recommend another executive for you to pitch your material to.
---
Need help with your pitch?
Download the Stage 32 Pitching Guidebook
Questions or Concerns?
WriterHelp@Stage32.com