Devon Byers is the Manager and Producer at First Friday Entertainment, a literary management and production company, founded late last year by Devon and Krista Sipp, dedicated to showcasing fresh and unique voices.
First Friday Entertainment clients include James Bland (Streamy-nominee "Giants", "First", "Unsolved"), Melissa V. Murray ("We Real Cool") Brittani Nichols ("Words with Girls", SUICIDE KALE, " Transparent", "Take My Wife"), Victoria Rose (THE LABYRINTH, SEA HORSE, A DIFFERENT TREE), Courtney Miller (Repairations: The Musical, "It's Always Sunny in Philadelphia", "The New Girl"), Nigel Campbell ("Saints & Sinners", "Three's a Crowd"), Richard Lowe ("VICE", "God Friended Me"), Tamika Miller (Sarang Song), Stacey Lyn Evans ("The Parkers", "Love that Girl!", House of Payne"), Nikki Taylor Roberts (PRECIOUS), and more!
Before starting First Friday, Devon was the Development Coordinator at Ideate Media, the film and TV production company behind the BBC America adaptation of Douglas Adams' "Dirk Gently's Holistic Detective Agency" starring Elijah Wood, the international TOMBIRUO, the series "Mandatori", and the upcoming ROGUE STAR. Devon received his Masters in Producing from the American Film Institute Conservatory where his thesis film, JONESTOWN, won a number of international awards.
Devon Specializes in Genre (Horror, Sci-fi, Thriller, etc.) Features & TV with a focus on diversity and inclusion. He also has an interest in Contained Thrillers.
Client credits include: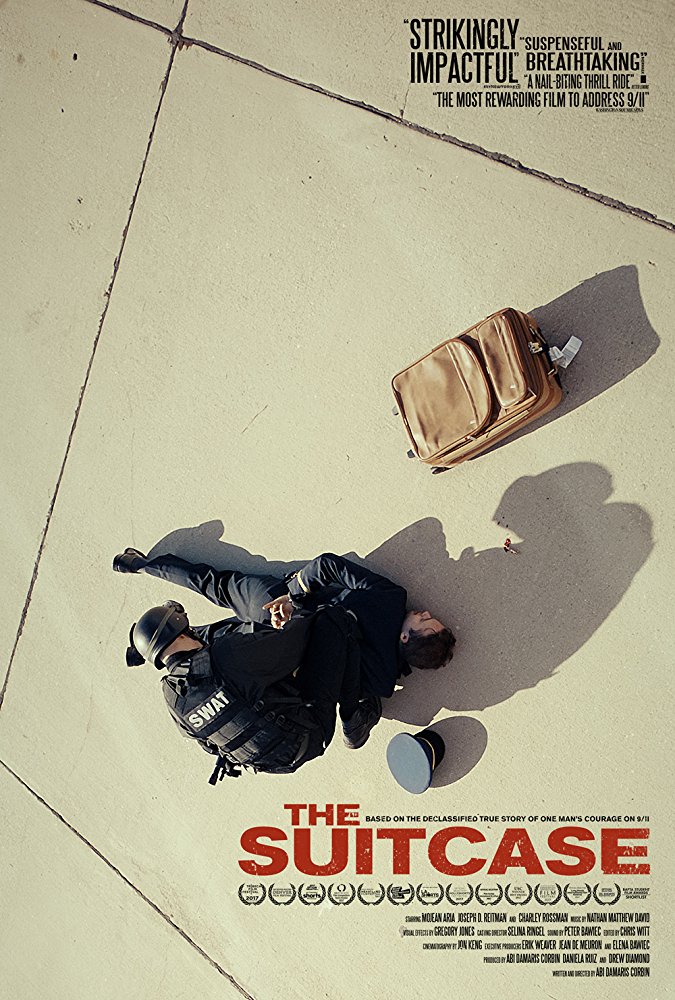 Tips on pitching to Devon Byers
Don't get lost in the details. The logline and story should be first, then fill me in on the universe

Don't get lost in props/ papers.

It can be intense, but don't be nervous, you have a personality so let it shine through, why do you want to tell this story?
Guidelines
You may only pitch ONE project per reservation. Execs are looking for projects they can develop, NOT portfolios.

You should have a completed script available upon request for the project you pitch.

Do not reach out to the executives unless directed by Stage 32. They do NOT accept unsolicited material or appreciate being cold-called/emailed by strangers.

Missed reservations are not refundable and will not be rescheduled.
Live Pitches
Within 15 minutes of your scheduled pitch, the exec will reach out by Skype or Phone. Your pitch session will last approximately 8 minutes.
Written Pitches
Written Pitches will be no more than 2 pages submitted as a PDF or WORD document. Any written pitch uploaded past the deadline will not be shown to the executive and will result in a non-refundable forfeiture of your pitch.
Scorecards
Within 3-4 weeks of your pitch session, you will receive a Pitch Scorecard on which the exec you pitched will provide pitch feedback and note if they are PASSing, or would like to REQUEST your material.
If you are requested, you will be notified via email with further instructions. The execs will have 2-3 months to review your material and note if they are PASSing, or would like a MEETING. If a meeting is requested, we will introduce you via email.
---
Please understand that these are working executives, and their schedules are subject to change at a moment's notice. We always strive to give you at least 24 hours of notice if a session has been cancelled, and we will recommend another executive for you to pitch your material to.
---
Need help with your pitch?
Download the Stage 32 Pitching Guidebook
Questions or Concerns?
WriterHelp@Stage32.com