Howard Is Looking for All Genres of Features, except Westerns.
All budgets are welcome!

CALL ME BY YOUR NAME, produced by Howard Rosenman
Howard Rosenman is one of the most respected and experienced producers in town. Starting in Broadway working with the likes of Katherine Hepburn, Howard soon became one of Hollywood's top producers producing such classics as FATHER OF THE BRIDE, THE FAMILY MAN, and BUFFY THE VAMPIRE SLAYER and is the former President of Motion Pictures at Brillstein-Grey Entertainment (HAPPY GILMORE, THE CABLE GUY, THE REPLACEMENT KILLERS).
Howard recently produced CALL ME BY YOUR NAME which began it's festival circuit and has already garnered 6 nominations including Audience awards at the Toronto International Film Festival, Melbourne International Film Festival, and more! He is currently producing the feature film SHEPHERD, written and directed by Lynn Roth (THE LITTLE TRAITOR, "The Paper Chase"). SHEPHERD is based on the award-winning and bestselling Israeli novel, The Jewish Dog, by Asher Kravitz.
Howard's productions include:
CALL ME BY YOUR NAME

(Audience Awards at TIFF, MIFF & SSIFF)

MILK

(2-time Oscar winner)

A STRANGER AMONG US

LAZY EYE

CAPTURING THE FRIEDMANS

(Emmy winner & Oscar nominated)

SPARKLE

BREAKFAST WITH SCOT

"John from Cincinnati"

SHINING THROUGH

NOEL
Credits include: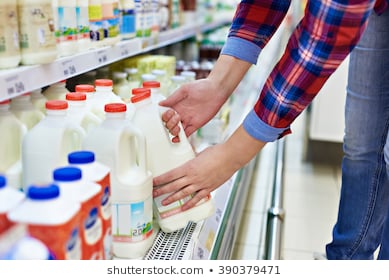 Tips on pitching to Howard Rosenman
Really focus on your main plot points and story arcs.
Have a very clear, well thought out character arc for your protagonists.
Be sure the pitch includes what makes your idea unique and one of a kind.
Guidelines
You may only pitch ONE project per reservation. Execs are looking for projects they can develop, NOT portfolios.

You should have a completed script available upon request for the project you pitch.

Do not reach out to the executives unless directed by Stage 32. They do NOT accept unsolicited material or appreciate being cold-called/emailed by strangers.

Missed reservations are not refundable and will not be rescheduled.
Live Pitches
Within 15 minutes of your scheduled pitch, the exec will reach out by Skype or Phone. Your pitch session will last approximately 8 minutes.
Written Pitches
Written Pitches will be no more than 2 pages submitted as a PDF or WORD document. Any written pitch uploaded past the deadline will not be shown to the executive and will result in a non-refundable forfeiture of your pitch.
Scorecards
Within 3-4 weeks of your pitch session, you will receive a Pitch Scorecard on which the exec you pitched will provide pitch feedback and note if they are PASSing, or would like to REQUEST your material.
If you are requested, you will be notified via email with further instructions. The execs will have 2-3 months to review your material and note if they are PASSing, or would like a MEETING. If a meeting is requested, we will introduce you via email.
---
Please understand that these are working executives, and their schedules are subject to change at a moment's notice. We always strive to give you at least 24 hours of notice if a session has been cancelled, and we will recommend another executive for you to pitch your material to.
---
Need help with your pitch?
Download the Stage 32 Pitching Guidebook
Questions or Concerns?
WriterHelp@Stage32.com