Margolies Specializes in Lower-budget, High-concept Features of ALL genres, except musical and period pieces.

SHE WANTS ME, produced by Different Duck Films
Rob Margolies founded the feature production company Different Duck Films in 2007. Since then, he's produced several films across genres all featuring household names.
Margolies' first movie LIFELINES stars Jane Adams, Dreama Walker, Joe Morton, and Josh Pais. It was purchased and distributed by Kanbar Entertainment after it won several awards at various film festivals. Margolies' second movie SHE WANTS ME received worldwide distribution in large part by Lionsgate, and stars Josh Gad, Hilary Duff, Charlie Sheen, Wayne Knight, among others. He then went on to make, ROOMMATE WANTED, which stars Alexa Vega, Spencer Grammer, and Kathryn Morris. It was purchased and distributed by Lionsgate. Margolies' next movie, WEIGHT, is in post production and stars Randy Quaid, Kathy Najimy, Ashley Johnson, Jason Mewes, and Peter Scolari.
Additionally, Margolies has served as a writer, producer, and/or director on TV shows, web series', and many films. His most recent as a producer is on the film NEVER HEARD, a faith-based gospel film with an all star cast, getting worldwide distribution at the end of the year. Margolies also produced the independent drama I'D LIKE TO BE ALONE NOW, which also features a knockout ensemble cast.
The most recent film that Rob produced was picked up by Sony Pictures. Two of his previous film in recent years found a home at Liongate. He currently has 3 more films in post production with major companies circling them for worldwide distribution.
Margolies graduated from Chapman University with a BFA in Film Production. While in film school, Margolies also had the privilege of producing the first film from The Duffer Brothers who are now famous for creating the incredibly popular, award winning show, "Stranger Things".
Credits include: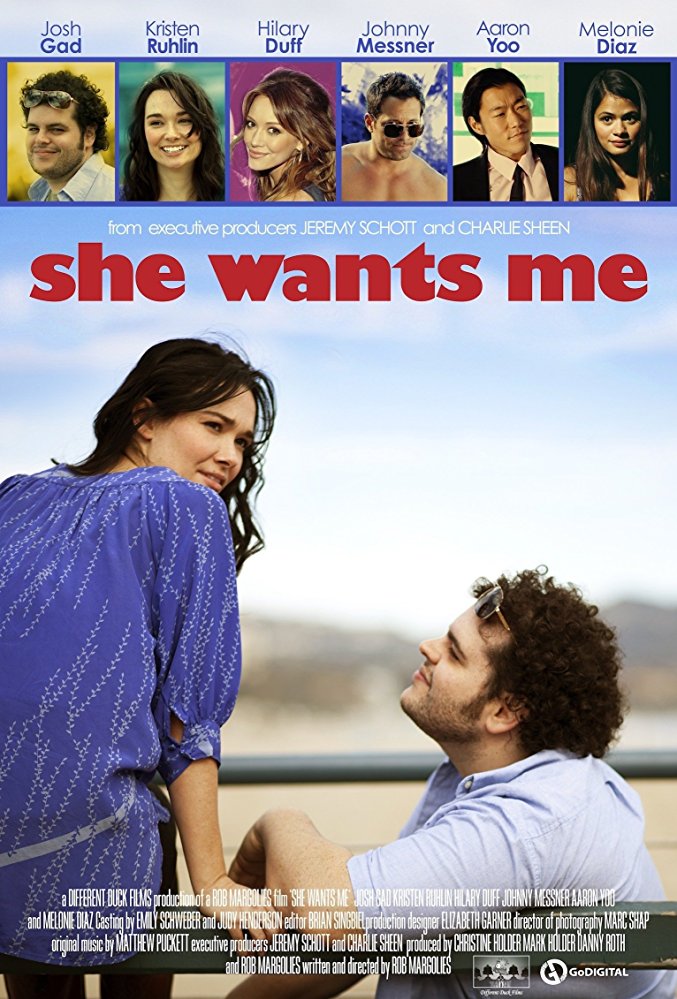 Tips on pitching to Rob Margolies
Guidelines
You may only pitch ONE project per reservation. Execs are looking for projects they can develop, NOT portfolios.

You should have a completed script available upon request for the project you pitch.

Do not reach out to the executives unless directed by Stage 32. They do NOT accept unsolicited material or appreciate being cold-called/emailed by strangers.

Missed reservations are not refundable and will not be rescheduled.
Live Pitches
Within 15 minutes of your scheduled pitch, the exec will reach out by Skype or Phone. Your pitch session will last approximately 8 minutes.
Written Pitches
Written Pitches will be no more than 2 pages submitted as a PDF or WORD document. Any written pitch uploaded past the deadline will not be shown to the executive and will result in a non-refundable forfeiture of your pitch.
Scorecards
Within 3-4 weeks of your pitch session, you will receive a Pitch Scorecard on which the exec you pitched will provide pitch feedback and note if they are PASSing, or would like to REQUEST your material.
If you are requested, you will be notified via email with further instructions. The execs will have 2-3 months to review your material and note if they are PASSing, or would like a MEETING. If a meeting is requested, we will introduce you via email.
---
Please understand that these are working executives, and their schedules are subject to change at a moment's notice. We always strive to give you at least 24 hours of notice if a session has been cancelled, and we will recommend another executive for you to pitch your material to.
---
Need help with your pitch?
Download the Stage 32 Pitching Guidebook
Questions or Concerns?
WriterHelp@Stage32.com