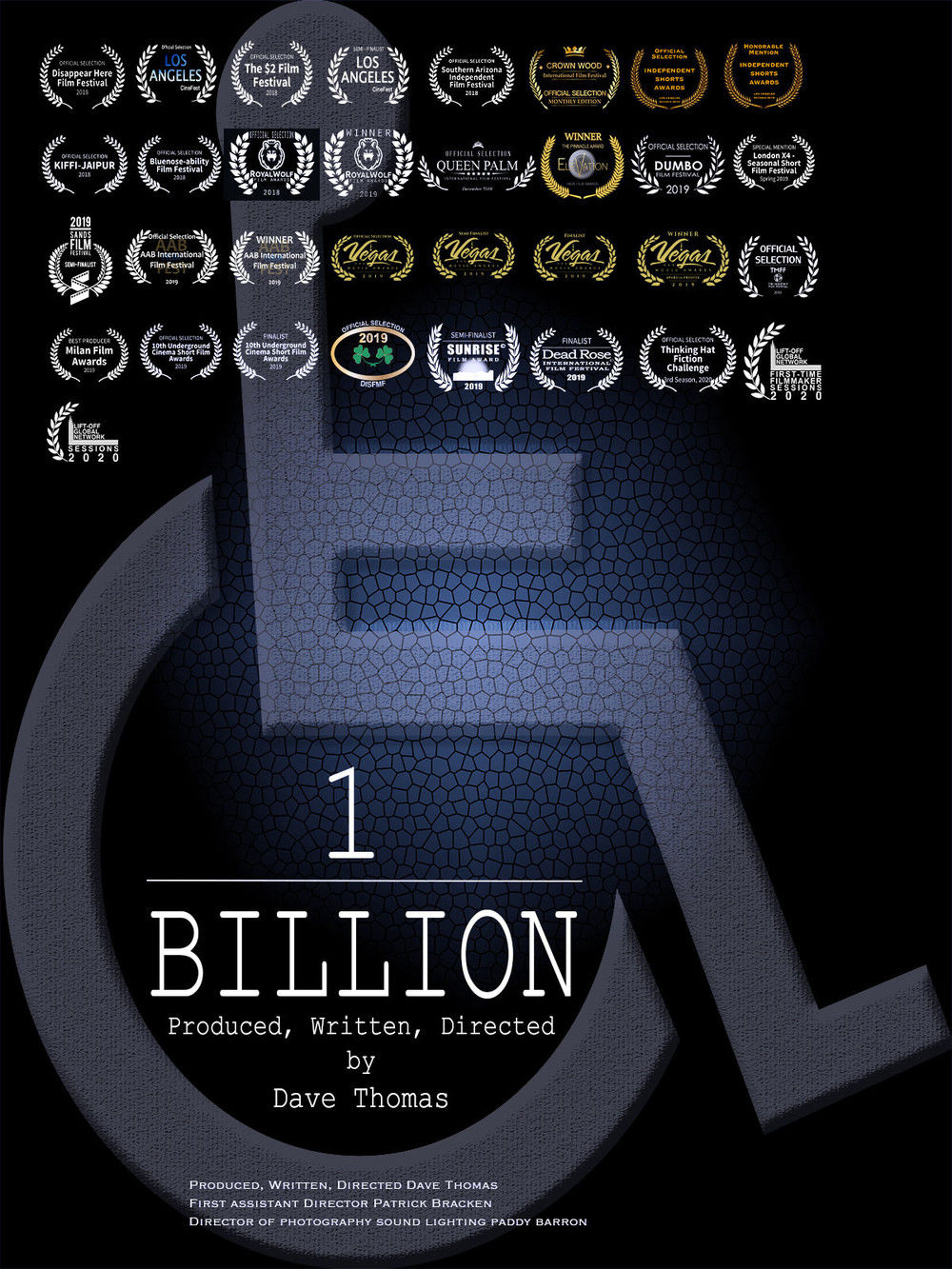 My film 1 BILLION has been Nominated for Big Syn Film Int. Film Festival's PEOPLE'S CHOICE AWARDS and other categories too. To win the People's Choice Award I need VOTES - all you have to do is click the link below and hit the Voting icon (a thumbs up). (It's all FREE)
This is one of my favourite festivals, here's why. The Big Syn Film Festival 2020 is the world's biggest online event – its goal is to inform about the critical importance of meeting all UN Global Goals for Sustainable Development to ensure a sustainable living worldwide.
https://bigsyn.org/1-b-i-l-l-i-o-n/
PLEASE CLICK THE LINK AND VOTE FOR 1 BILLION. THANK YOU.
If you're looking for a Film Festival that has a real purpose in the world apart from showcasing new talent and great films, I suggest checking out this one. And the entry fee is Zero. So it's worth supporting as they support us as filmmakers.